Data Recovery Software for Dell Laptop Data Recovery
Dell laptop is world famous, but data might get lost from a Dell laptop sometimes. Then you may need data recovery software to restore files from your Dell laptop. iCare Data Recovery is capable of retrieving files from all brands of desktops and laptops in many situations. Therefore, if you want to search for a data recovery tool for Dell laptop data recovery, you can chose iCare Data Recovery. This software allows you to recover data when Dell laptop hard disk has not formatted error or RAW file system, disk partition is formatted or deleted, and files got deleted from Dell laptop partition
Follow the Steps to Recover Dell Laptop Data
Free download the software now, with which you are able to perform shift deleted file recovery, format recovery, RAW partition recovery and more.

Step1. Free download and install iCare Data Recovery on your Dell laptop. Run the software .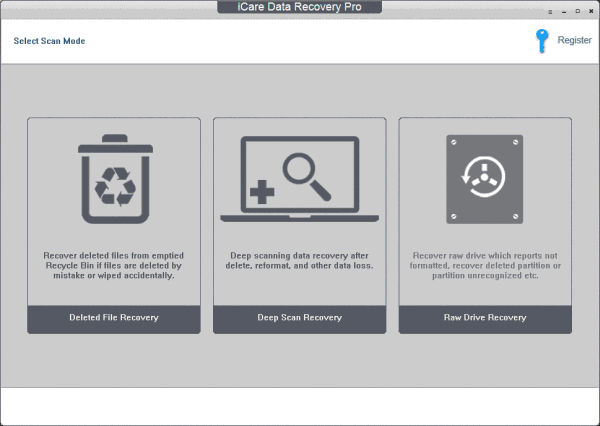 Step2. Choose the partition where data got lost and click "Recover" button.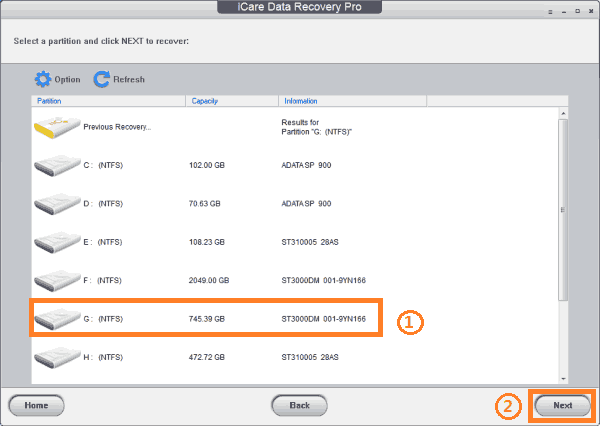 Step3. You can wait patiently during the scanning.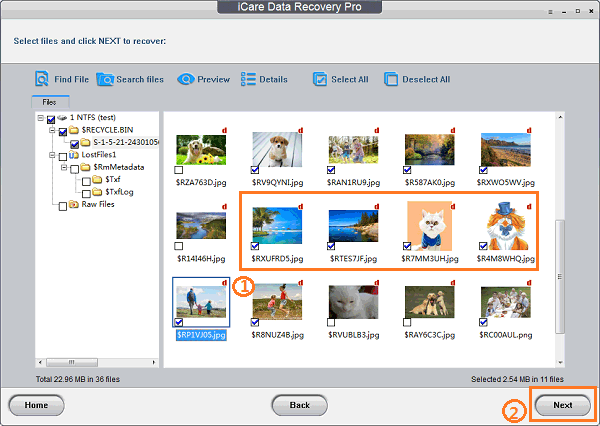 Step4. Select the found files and preview them. Then choose the files lost from the partition of Dell laptop and click "Save Files" button to recover the selected files.
Recover Dell Laptop Data after Formatting Windows 7
Windows 7 operating system is quite popular among computer users due to its high performance and technical improvements. If your Dell laptop is just running Windows 7 OS and files got lost from the partition of Dell laptop after formatting Windows 7, you can run iCare Data Recovery to retrieve all types of lost files because this software is compatible with Windows operating system perfectly. As a world-famous data recovery software, iCare Data Recovery is user-friendly so that every computer user can handle it simply. No professional skill is required, you just need to follow the instructions for formatted disk drive recovery on Windows 7.
Lost Partition Recovery on Dell Laptop with Windows 7 OS
In fact, a laptop works quite similarly as a desktop does but a laptop is more convenient to take with. The hard disk is often repartitioned into several sections on a Dell laptop, so you can save different kinds of data to those partitions. Sometimes, you may lose some partition on your Dell laptop, and then you may want to recover data from the lost partition. A partition might get lost due to mistaken deletion, virus attack, system crash, disk corrupt and more other reasons. A lost partition will become invisible on your laptop, but data stored on the laptop can be restored with iCare Data Recovery.
Dell Laptop Disk Reports Not Formatted Error or Has Been Formatted
Like other computer users, Dell laptop users cannot escape from disk not formatted error if it occurs on Windows 7 OS. When files cannot be accessed due to disk not formatted error, iCare Data Recovery is the only choice to help recover data from the disk partition. If Dell laptop disk has been formatted by mistake or due to not formatted error, iCare Data Recovery also provides a chance to unformat the disk partition to get back lost files. However, you cannot write any data to the formatted partition in order to protect the disk space where stored lost files from being overwritten.
Emptying Recycle Bin after Deleting Files from Dell Laptop Disk Partition
It is a common thing to delete files from a disk partition on Dell laptop, but it might become a headache if you want to recover deleted files from recycle bin after empting in Windows 7. Somebody sometimes wonder how to recover deleted files from recycle bin without software. In this situation, you need to stop writing files to the partition where files got deleted and then try with iCare Data Recovery. You may choose "Advanced Files Recovery" module to search for and restore all types of deleted files from the Dell laptop disk partition.
About Dell Laptop
Dell laptop was developed by Dell Inc., which is located in Round Rock, Texas, United States. Dell Inc. is a privately owned company. Dell laptop includes Dell Inspiron laptop, Dell Studio laptop, Dell Vostro laptop, and Dell Inspiron Mini laptop. Each type of Dell laptop has its own features and advantages. Usually, Dell laptop is compatible with Widows 7 home user, Windows XP, Windows Vista and Windows 8 operating system.

Works for Windows 7, Vista, XP, 2000, Windows 8
---
Resource
iCare Data Recovery Pro : powerful all in one rescue software for Windows All OS
Related Articles
Other Articles