XD Card Photo Recovery Software Download
"I took lots of pictures on my graduation ceremony. Today, I wanted to share those pictures to my friend, so I removed the XD card off my digital camera and connected it to my computer through a card reader. The problem occurs when I tried to access the XD card on my computer because it says access is denied. I tried several times, but got the same message. Please tell me if there is any photo recovery freeware for XD card image restore."
"I want to look for XD card photo recovery software because I mistakenly deleted some pictures from my 2GB XD card on FujiFilm digital camera. Can anybody recommend one for me? Those pictures are very precious for me, so I will appreciate it very much if anybody can give me a hand. By the way, it will be even better if you can share step-by-step guide to undelete pictures off XD card."
Solution for XD Card Photo Recovery
XD card is usually used in FujiFilm and Olympus digital camera for photo storage. Although there is some differences between XD card and other types of memory card (such as SD, CF, etc), the reasons for XD card photo loss are quite the same. Usually, photos can be lost from an XD card due to many reasons, but you can use a data recovery program to restore lost data as long as the card is not physically damaged. In addition, you should stop adding new data to the XD card where photos got lost in order to avoid overwriting original data. The data recovery program allows you to recover different types of photos and other kinds of files off XD card.
Steps to Restore Pictures off XD-Picture card

Step1. Connect the XD card to your computer. Download and install the data recovery program on your computer. Run the program and choose a recovery module.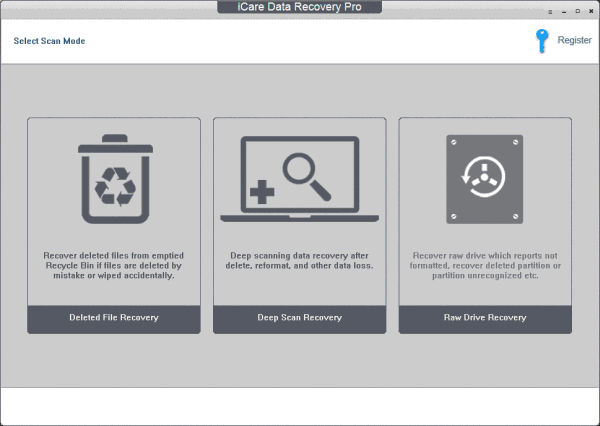 Step2.  Choose the XD card to let the program scan it for lost files. Then, you only need to wait in the scanning process.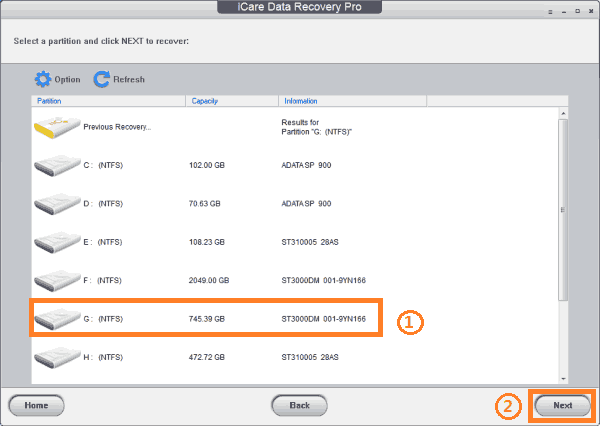 Step3. You can preview the found pictures after scanning. Then, you can choose all needed data and save them.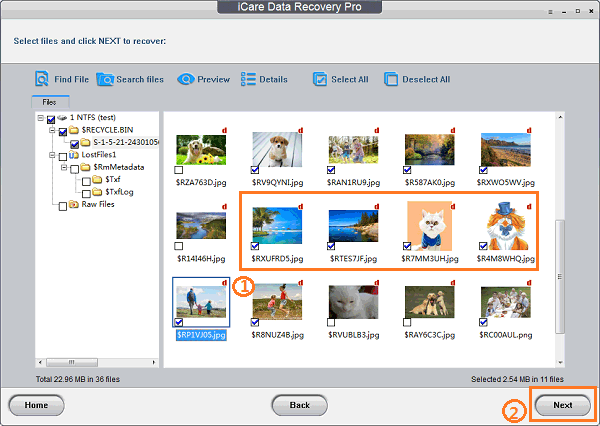 Causes for XD Card Data Loss
There are many reasons for XD card data loss. Data recovery program is available when important files get lost in following situations:
1. Deleting pictures off XD card
Mistaken deletion is one of the most common causes for XD card photo loss. When you delete one or more pictures off an XD memory card whether on digital camera or computer, the data will be erased immediately.
2. Accidentally formatting XD card
Have you ever reformatted your XD picture card when it still contains important file? All files will be erased due to formatting, so you should be careful when viewing pictures on your XD card to avoid mistaking formatting the card and losing important data.
3. XD card is not accessible due to not formatted error
Not formatted error (unformatted error) is a common error occurs on XD picture card, which can prevent you from accessing any file stored on the card. Usually, an XD card can show not formatted error in many situations such as virus infection, bad sectors, improper operation and more.
4. XD card is not readable due to other reasons
You may run into other situations that XD card is not readable.
When you meet the similar situations for XD card file loss, you can use the data recovery software to perform data recovery as long as the card is not physically damaged or overwritten by new data.
Tips for XD card Photo Recovery after Deleting Formatting
Deletion and formatting does no harm to the XD card. After deleting or formatting XD card, you can still use the XD card normally. However, if you do not want to lose the best chance for data recovery, you should stop using the card; especially you cannot write any data to the XD picture card. Any new added data may overwrite the lost files and make them unrecoverable. Sometimes, you may find that you are unable to access some recovered files, probably the reason is that the files have been corrupted due to overwriting. The software also supports SD card photo recovery after formatting by mistake or due to SD card error.
Solution for Unformatted XD Card Photo Recovery
System will ask you to format your XD card when it shows not formatted error and turns to RAW file system. In this situation, you had better not format the card. Instead, you should perform data recovery first of all. The data recovery program enables you to restore not only pictures but also other types of files such as videos off unformatted XD card that has RAW file system. The data recovery program supports all types of XD memory card like 1GB, 2GB, etc. When data has been recovered, you can format the card so as to fix the not formatted error.

Recover data now!
---
Resource
iCare Data Recovery Pro : powerful all in one rescue software for Windows All OS
Related Articles
Other Articles
Related External Resource