XD Card Data Recovery after Format
"I use a 2GB XD picture card for my FujiFilm digital camera for data storage. However, I accidentally perform format on the XD card when I was viewing pictures on my digital camera. There is nothing on the XD card after formatting, but I need to recover some important photos lost due to formatting. Please tell me how to recover data after formatting XD memory card."
"I mistakenly formatted my XD memory card when connecting it to my computer. I performed a quick format on the XD card, and everything stored on the card got erased. Somebody said that data is recoverable when it got lost due to quick format. Is it true? How can I get back lost files from a quick formatted XD card for Olympus digital camera? The files I want to recover are some videos and pictures."
Data Recovery after Formatting XD Card
Have you ever also made the similar mistake to format your XD card with important data inside? Don't worry! Formatting only makes everything stored on the XD card become invisible, but the real data is still stored there. You just need to stop using the card and use read-only data recovery software to unformat the XD card and get back lost files. This data recovery software is able to compatible with all types of XD card such as Olympus XD card and FujiFilm XD card. You are able to recover photos, videos and other types of files lost from XD picture card after formatting or reformat.
Steps to Recover Photos Videos off XD Card after Format

Step1. Connect the XD card to your computer. Download, install and run the software. When you enter the main interface of the software, you can select a recovery module.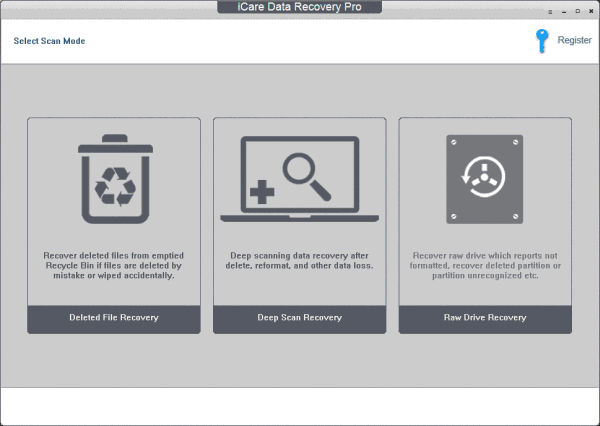 Step2.  You need to choose the XD card as aim disk so that the software can scan it for lost files. Then, you only need to wait patiently before the scanning is completed.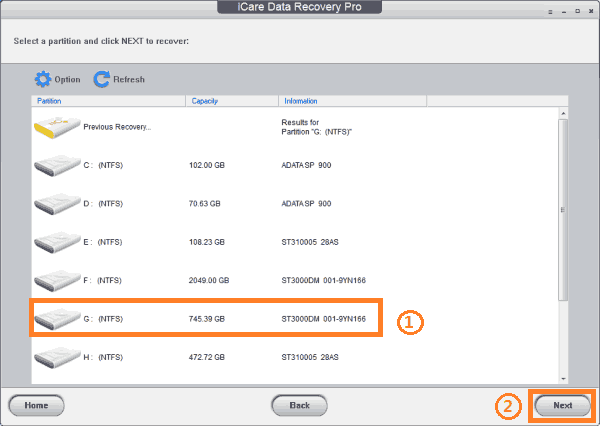 Step3. You can preview the found pictures after scanning. Then, you can select the files you need and save them to a different storage media.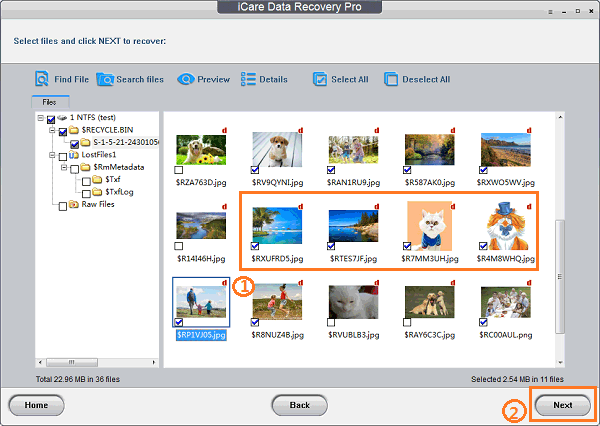 FAQs about XD Card Format Recovery
After formatting XD card, you may have lots of doubt. Below are some related FAQs about formatted XD picture card data recovery:
>> Does formatting erase everything permanently from the XD card?
>> Is there any difference between full format and quick format?
>> Is it possible to recover files after quick full format XD card?
>> How to restore videos after formatting XD card in digital camera?
>> What to do in order to restore files from formatted XD picture card?
>> What types of files can be recovered after from XD card after formatting?
Files Are Not Permanently Erased after Format
There is some difference between full format and quick format, but there is no difference for data recovery whether you perform a full format or quick format on your XD card. Data is not erased permanently after full formatting and quick formatting. Formatting only erases the file table entries of the data from your XD card, so it is possible to recover the lost files off XD card after formatting. Although formatting does not erase data on the card permanently, system will consider the XD card space as available for new data storage after formatting. If there is new data being added to the XD card, it may occupy the space which was used to save lost data. If so, the new written data will overwrite the original data. Once the original data has been overwritten, you will lose the chance to get it back. This is the reason why you cannot write new files to the formatted XD card before data recovery.
Data Recovery Software Is Need to Restore Formatted XD Card
Although data is not deleted permanently due to formatting XD card, it becomes invisible after formatting. In this situation, data recovery software is needed in order to search for those lost files and get them back. The read-only data recovery software would deep scan the formatted XD picture card and search for all types of files stored on the card. By using the recovery software, it causes no harm to your XD card during data recovery.
Restore Various Types of Files off XD Card on Windows
XD card is usually used in digital camera like Olympus and FujiFilm for data storage. When you mistakenly format your XD picture card, you may lose different types of files off the card. You can use the read-only data recovery software to restore all types of files such as photos, videos, and other types of data. The software can work on Windows PC like Windows XP, Windows Vista and Windows 7, so you can connect the formatted XD card to Windows PC to perform formatted card data recovery.
You can also rely on the data recovery software to restore images from SD card, mini SD, microSD, CF, XD, and memory stick after formatting.

Recover data now!
---
Resource
iCare Data Recovery Pro : powerful all in one rescue software for Windows All OS
Related Articles
Other Articles
Related External Resource