Windows Was Unable to Format SD Card for Nikon Coolpix Camera
"I got a Nikon Coolpix digital camera and inserted an SD card in the camera several years ago. I have stored many pictures and some other files on the SD card and it have been working fine all these years. However, today when I turn on my Nikon camera and want to view some pictures, camera says the SD card needs to be formatted. Since the files stored on the card are quite important, I don't format it in the digital camera. Instead, I connected the SD card to my computer, but I received the similar message that SD card needs to be formatted. I tried all my best to access the card, but it is useless. Then, I decided to format the SD card, but I received another message that Windows cannot format SD card. Now, what should I do? Is it possible to recover the files on the corrupted SD card?"
Solution for Unformatted SD Card Data Recovery
The read-only data recovery software is available for deleted photo recovery from SD card when it shows not formatted error and cannot be formatted in Nikon Coolpix digital camera. Usually, you can use the data recovery software to restore all types of files from any SD card. This data recovery software is helpful with data recovery when you receive message similar like "SD card is not formatted do you want to format it now" or "You need to format SD card before you can use it". With the data recovery software, you can not only recover data from an SD card for Nikon Coolpix, but also recover files from any other memory card or storage media.
Step-by-step Guide to Recover Files on Unformatted SD Card for Nikon Coolpix
Data recovery software free download now for unformatted Nikon Coolpix camera SD card RAW file system recovery free by following the steps below:

Step1. Take the SD card out of your Nikon Coolpix and connect the card to your computer through a card reader. Then, download and install the data recovery software. Finally, you can run the software and choose a recovery module.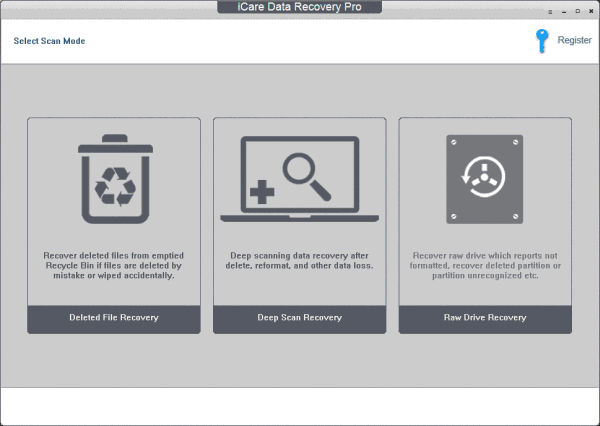 Step2. Choose the SD card and let the software scan it for lost files. You only need to wait when the software is scanning.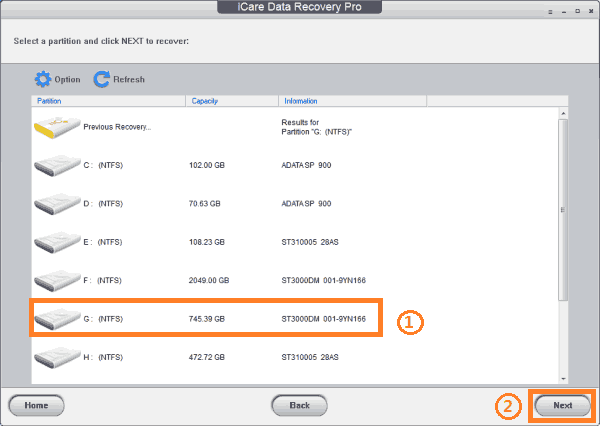 Step3. You can preview found files after scanning. Then, you can select the files you need and recover them.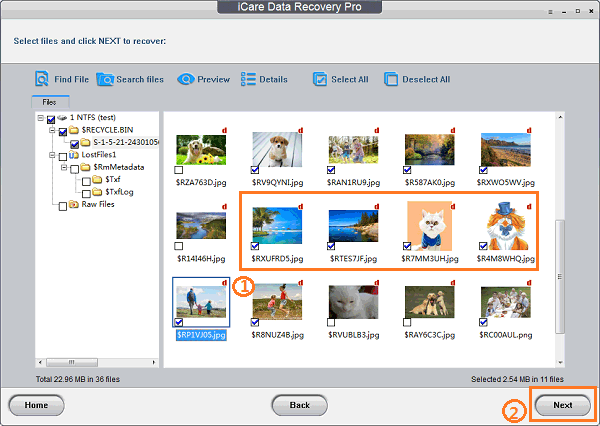 Do Not Format SD Card before Data Recovery
Nikon Coolpix is a type of Nikon digital camera. An SD card can show not formatted error on Nikon digital camera, mobile phone or computer due to various reasons. Usually, you only need to format the SD card to fix the unformatted error. However, data will be lost after formatting. In another word, although you can fix the not formatted error and access the SD card normally after formatting, you can find nothing on the card. Therefore, you need to recover data from the unformatted SD card first of all before formatting it. If you mistakenly format the unformatted SD card before retrieving lost files, you should remember not to write any new data to the SD card and you still have a chance to restore files on the card with help of data recovery software.
Windows Was Unable to Format SD Card
SD card not formatted error is a headache, but it will be much more terrible if you receive message that Windows was unable to format the SD card when you decide to format the card. In this situation, you may wonder if the files can be restored. As a matter of fact, the data recovery software is able to recover files even if Windows was unable to format the SD card. Therefore, you don't need to worry even receive the message that SD card cannot be formatted. As long as you don't write new data to overwrite the card and the SD card is not physically damaged, you often have a good chance to get the lost files.
What to Do When Windows Says Cannot Format SD Card?
What to do if you decide to format the SD card to fix the error but Windows reports that you cannot format SD card? In some situations, Windows system will report message to say unable to complete the format when you attempt to format your SD memory card. If so, you can open Disk Management and run Windows built-in Error-checking tool to fix bad sectors on the SD card. If you insist on formatting the SD card, you can also download third-party format tool to format it. If you decide to use a format tool to format the SD card, you must make sure all needed data is recovered because format tool may do some damage to your SD card.
Recover data from reformatted SD Card
Mistakenly reformatted sd card and lose photos? The format recovery software is able to help restore reformatted sd card. Most often, the photos, video files, music files can be restored with an unformat utility like iCare Data Recovery.

Recover data now!
---
Resource
iCare Data Recovery Pro : Restore files from sd card for nikon when pc cannot format it.
Related Articles
Hot Articles
Hot Tags
Related External Resource