USB Memory Stick Asking to Be Formatted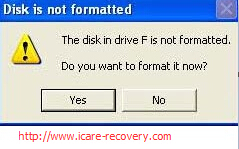 Windows computer users will find that their computer will disable them to access their USB memory stick when inserted to the USB port of computer. Windows shows that USB memory stick needs to be formatted before you can use it, so you cannot read any file unless you can format the USB memory stick. What are the reasons for USB memory stick not formatted error? Can you get back lost files from the unformatted USB memory stick?
Unformat USB Memory Drive Recovery with Professional Program
You don't need to format the USB memory stick when it asks to be formatted. Instead, a data recovery program can help you get back lost files from the USB memory stick when it is inaccessible or unreadable. The data recovery program allows you to restore all types of files such as photos, videos, documents, music, audio files, and more from all brands of USB flash drive when it reports unformatted error and changes its file system to RAW.
Step-by-step Guide to Recover Data from Unformatted USB Drive
USB flash drive recovery free by following the guide below:

Step1. Insert the USB memory stick to your computer. Download, install and run the data recovery program to your computer and select a proper recovery module.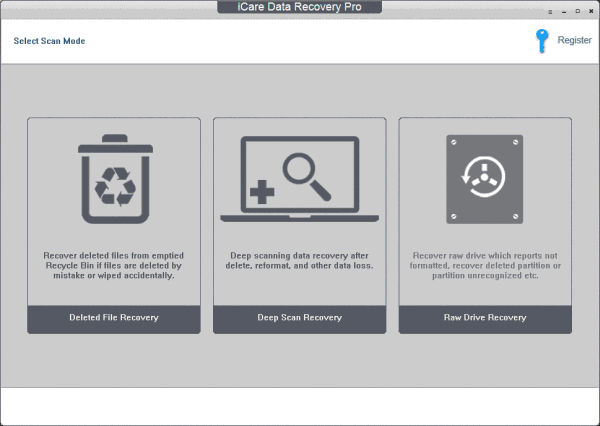 Step2. Choose the USB memory stick as target device and let the program scan for lost files. You only need to wait during the scanning.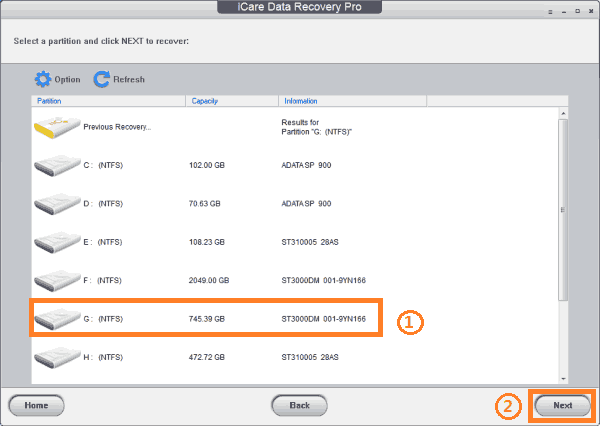 Step3. You can preview the files after scanning. Then, you can choose the files lost on the USB memory stick and save them to other storage media.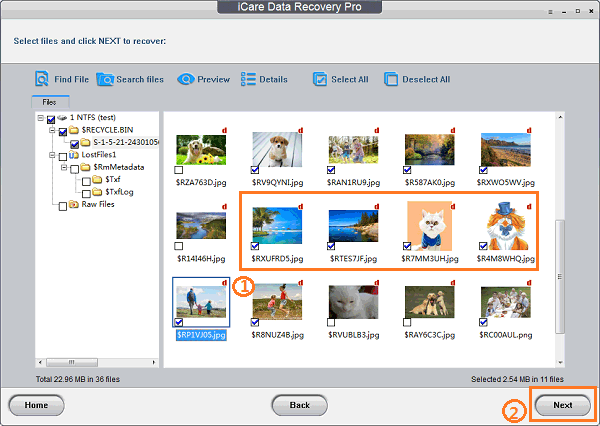 Cases about USB Memory Stick Not Formatted Error
Case1: "I have a USB memory stick full of photos and videos. I cannot access the USB memory stick because Windows says that my USB memory stick needs to be formatted before I can use it. I don't dare to format the USB memory stick because I don't want to lose any data on it. However, I have no idea what to do if I don't format it. Can anybody tell me how to retrieve files from an unformatted USB memory stick without formatting? All photos and videos stored on this USB memory stick are quite important to me. Thanks for any help!"
Case 2: "I receive a message that disk drive is not formatted do you want to format it now on my USB flash drive. The file system of the USB drive has changed to RAW which was FAT32. Under Disk Management, it says the USB drive is healthy, but also recognizes it as a RAW device. Double clicking the USB flash drive, it reports disk drive not formatted error message. When right click USB flash drive, the only option is to format the USB drive. How can I access the unformatted USB flash stick without formatting and get back lost files?"
Similar FAQs about USB memory stick unformatted error
Can I recover data from an unformatted Adata USB flash drive?
How to retrieve lost pictures on a RAW USB memory stick?
Can anybody give me any clue that I was unable to access my 4GB USB flash drive due to not formatted error?
How can I format USB memory stick from RAW to NTFS or FAT32 without losing any data?
USB Memory Stick Unformatted and RAW File System
When you receive unformatted error message on your USB flash drive, you will find that its file system will accordingly change to RAW. The possible reasons for such kind of error might be virus infection, bad sectors on USB memory stick, improper handing or USB memory stick and more other reasons. In this situation, the data recovery program is helpful with data recovery from the RAW USB memory stick. Once data is recovered, you can format the USB memory stick to change its file system back to NTFS or FAT32.
Windows Cannot Format USB Memory Stick
Have you ever run into the situation that you are unable to format your USB memory stick? Windows pops up message like "Windows was unable to complete the format". This is typically an issue with your USB memory stick. For example, if there are lots of bad sectors on the USB memory stick, or if the USB memory stick is physically damaged.

Recover data now!
---
Resource
iCare Data Recovery Pro : powerful all in one rescue software for Windows All OS
Related Articles
Other Articles
Related External Resource