Damaged USB Flash Drive Data Recovery
"Please help me recover a formatted 16GB USB flash drive which contains lots of important data. I bought a USB flash drive several days ago and I have saved lots of important files on it. This morning, I mistakenly formatted my Kingston 16GB USB flash drive after transferring data. Everything is lost due to a simple formatting. Is there any way to unformat the USB flash drive and get back the lost files?"
A USB flash drive is also known as USB drive, flash drive, thumb drive and pen drive. How to recover a formatted flash drive is one of the most common questions asked by many USB flash drive users. Therefore, you can find many questions about formatted USB drive data recovery on different forums, such as:
Unformat Tool for Formatted Flash Drive Recovery
You can recover data from formatted flash drive with professional data recovery software, because formatting doesn't erase data on the flash drive completely. Formatting only prepares the USB flash drive for reuse. As long as you don't write new data to the formatted flash drive, the lost data due to formatting will keep intact on original place. In such a situation, data recovery software enables you to get back the lost files after formatting. The data recovery software supports all kinds of USB flash drive such as HP, Samsung, SanDisk, Transcend, PNY, Lexar, Kingston and more.
Steps to Recover Formatted Flash Drive

Step1. Insert the USB flash drive to your computer. Download and install the data recovery software. Launch the software and select a proper recovery module.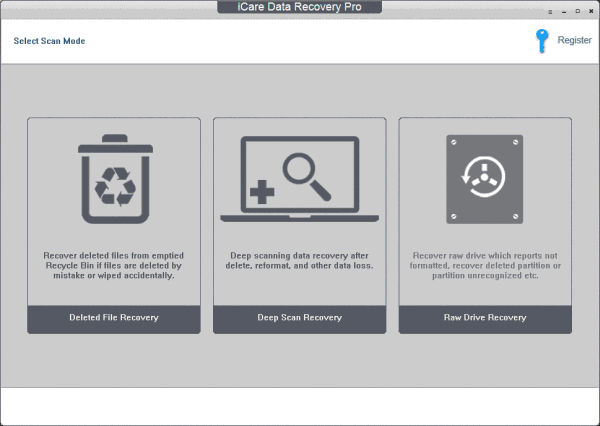 Step2. Choose the USB flash drive as target device to scan. You just need to wait during the scanning.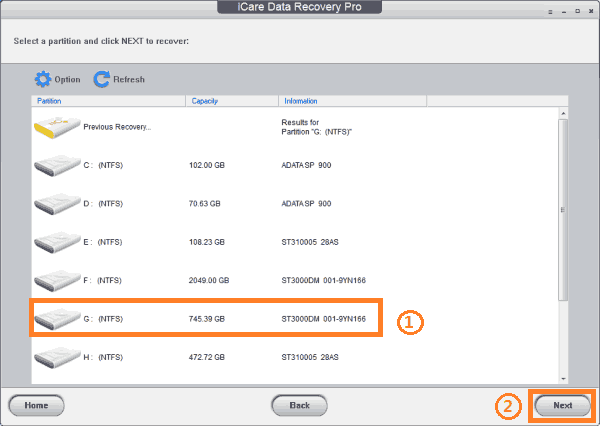 Step3. You can preview the found files after scanning. Then, select the files you need and save them to a different storage media.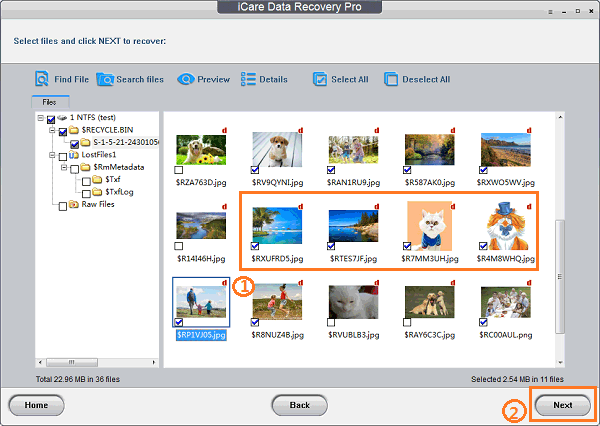 Tips for Formatted Flash Drive Recovery
After formatting the USB flash drive, you should stop writing any data to it before data recovery.
Put your USB flash drive in safe place to protect it from being physically damaged.
If it takes a long time to scan the formatted USB flash drive, you can stop in the scanning process to see what have been found.
Do not save the recovered data to the formatted USB flash drive. Instead, you can save the recovered files to any other storage device.
Situations to Format USB Flash Drive
Formatting flash drive by mistake
You may mistakenly select your USB flash drive when you want to format another media on your PC, which will lead to terrible data loss.
Format USB drive because it shows unformatted error and changes to RAW file system
Sometimes, you will be asked to format your USB flash drive because Windows pops up disk drive not formatted error message. A USB flash drive can change its file system to RAW and show unformatted error due to many reasons. In this situation, you had better not format the USB drive. Instead, you should run data recovery software to restore the lost files on the RAW unformatted flash drive first of all.
Flash drive is infected with virus
When a flash drive is infected with virus or malware, some people would like to format the flash drive to erase virus. As a matter of fact, most viruses cannot be removed completely by simply formatting. If you want to remove virus completely, you need to use anti-virus software. Whether you can remove the virus completely or not after formatting, you can use data recovery software to restore the lost files due to formatting.
It does not matter why you format USB drive, iCare Data Recovery is available for free quick format recovery, complete format recovery on any flash drive.
Tip:
In order to avoid data loss due to formatting, you had better backup data on your USB drive.
The data recovery software also helps recover deleted files after formatting SD card by mistake on your Android phone, digital camera or computer.

Recover data now!
---
Resource
iCare Data Recovery Pro : powerful all in one rescue software for Windows All OS
Related Articles
Hot Articles
Related External Resource