USB Flash Drive Is Inaccessible and Needs to Reformat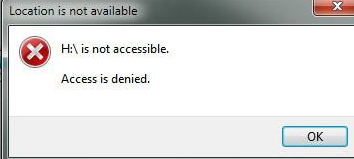 "I have Kingston USB flash drive with thousands of pictures on it. Recently, I met a terrible problem on my USB flash drive that I cannot access it because it shows not formatted error. Windows pops up message disk drive is not formatted do you want to format it now when I tried to open the USB. Please help me fix the error and access the USB flash drive normally."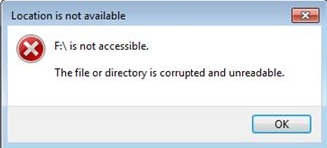 Many reasons can lead a USB thumb drive to be inaccessible. However, data is often recoverable as long as the USB flash drive is not physically damaged. Therefore, you can relax even if you cannot access any file on your USB flash drive.
Video - Fix USB Access Denied Error

Also read: 5 ways to fix usb drive not accessible, access denied
Reformat To Fix USB Flash Stick That Is Not Accessible
Supposing your USB thumb drive is not physically damaged and it only become inaccessible, you can use read-only data recovery software to restore the files on the inaccessible USB flash drive at first and then format the usb stick that would become a new one after the formatting.
You may make it work by several format ways on Windows computer, such as the right click format option

Format it under Windows disk management
or format with a mobile using an OTG cable.
Recover Data from Inaccessible USB Thumb Drive
Step1. Insert the USB thumb/flash drive to your PC. Download and install data recovery software to the PC. Then, run the software and choose a proper recovery module.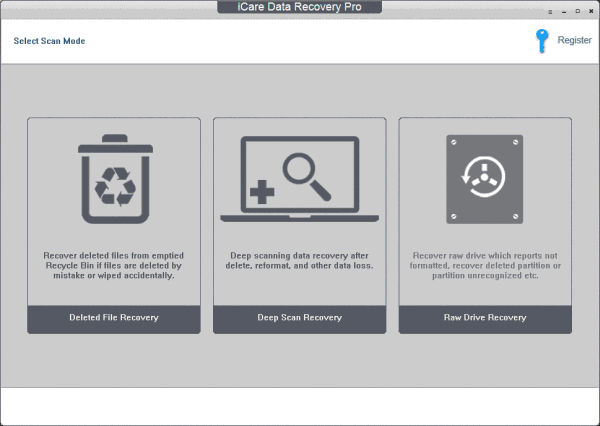 Step2. Choose the USB flash drive as target device. Then, the software will scan for the lost files. And you only need to wait in the scanning process.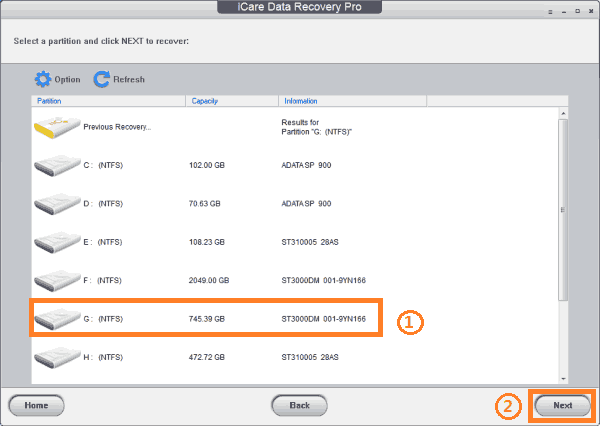 Step3. When the scanning is finished, you can preview the found files. Then, you can select the files you need and save them to a different storage device.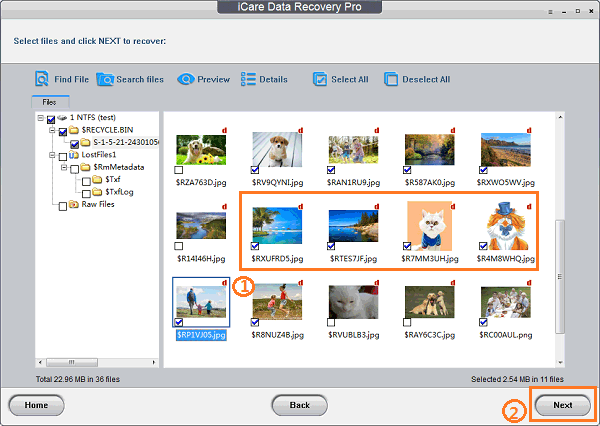 USB Flash Drive Inaccessible & Not Formatted Error
One reason why USB flash drive is inaccessible is that you receive not formatted error message when you want to access the USB drive. Usually, the error message is:
"Disk in drive is not formatted do you want to format it now?"
"You need to format disk in drive before you can use it."
If you receive such kind of message and cannot access the USB flash drive, you can fix the problem by formatting the USB. Formatting can fix the not formatted error problem but it will erase the USB accordingly, so it is often recommended you to perform data recovery before fixing the not formatted error.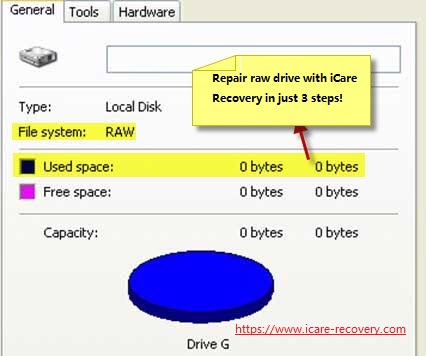 usb flash file sytem raw unreadable
Video - raw flash drive recovery
Reformat an inaccessible flash drive
Is it good to reformat an flash usb when it became inaccessible? The reformatting should depend on the data you saved on the flash stick. If the data have already been recovered with Data Recovery Software, then it is good to reformat the usb media. We strongly recommend you recover data before reformatting the not accessible usb before any step.
USB Flash Drive IS RAW File System & Inaccessible
In fact, when you receive not formatted message, you may find that the file system of USB flash drive has changed to RAW. When you format the USB drive, you can choose to format it into NTFS or FAT32 file system so as to fix the problem. Although formatting cannot erase the data completely, you may overwrite the lost files after formatting. Therefore, just like data recovery on unformatted USB drive, you also need to recover data first if you don't want to lose it.
Other Message You May Receive When USB Flash Drive Is Inaccessible
Invalid media type reading drive. Abort, Retry, Fail?
Receive "Sector not found" warning when you want to access file on USB thumb drive
Windows says "Please insert a disk into drive" when clicking on USB pen stick
File names contain "weird" characters
USB Disk drive is not accessible. The file or directory is corrupted and unreadable on your flash stick
When you get those warning message, your USB flash drive is also inaccessible. The good thing is that data recovery software is available for data recovery from inaccessible USB flash drive when you receive the messages above. With the data recovery software, you can restore data from USB drive like Kingston, Lexar, SanDisk, Transcend, Seagate, Toshiba, Sony and more.

Also read: 7 free usb repair tools
Last updated on July 28, 2022
Related Articles
Other Articles