RAW USB Flash Drive is Unreadable - Data Recovery from unreadable drive
"Hi! I have a SanDisk USB flash drive of 32GB capacity. Last night when I inserted it to my PC, it cannot be recognized as a removable device as usual. Instead, I could find no information about the USB flash drive on My Computer. Under Disk Management, the USB flash drive showed as an unformatted drive. Windows asks me to format the disk drive when I double click the USB flash drive. I cannot read any data from the USB flash drive though it contains more than 1000 pictures and some other files. How can I fix the unreadable USB flash drive and get back all lost data? Can I change RAW to NTFS without losing data?"
If your USB flash drive is unreadable but you have stored important files on the drive, you can use the read-only software - iCare Data Recovery.
Data Recovery Software for Unreadable USB Flash Stick Recovery when it became RAW
A USB flash drive can become unreadable due to many reasons. However, as long as the flash drive is not physically damaged, data recovery software is available for data recovery from the USB drive no matter you can access it or not. The data recovery software allows you to recover those unreadable files from your USB flash drive with about 3 steps (Scan -> Preview -> Restore). All types of USB flash drives and all kinds of files are supported by this data recovery software, so you can use it to recover data from unreadable USB flash drive by following the steps below.
Steps to Recover Data from Unreadable USB Thumb Drive

Step1. Plug the USB memory drive to your PC. Download and install the data recovery software to the PC. Run the software and choose a proper recovery module.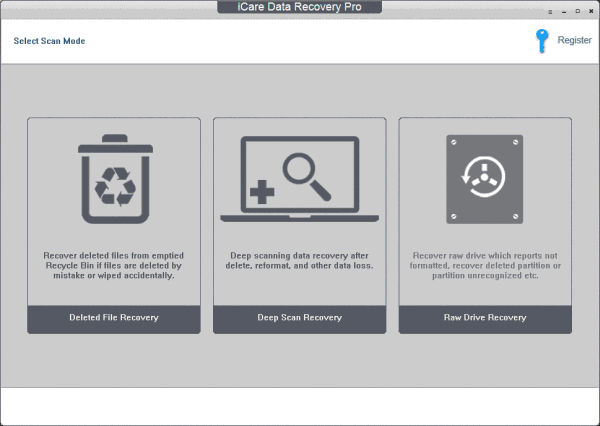 Step2. Choose the USB flash stick as target device for scanning. Then, you just need to wait when it is scanning for lost files on the USB.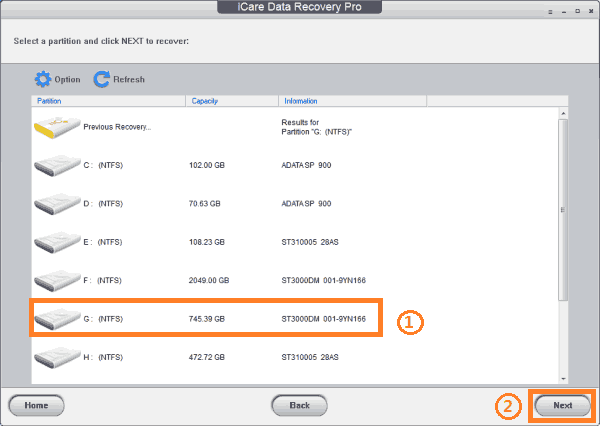 Step3. You can preview the files after scanning. Then, choose the files you need and recover them.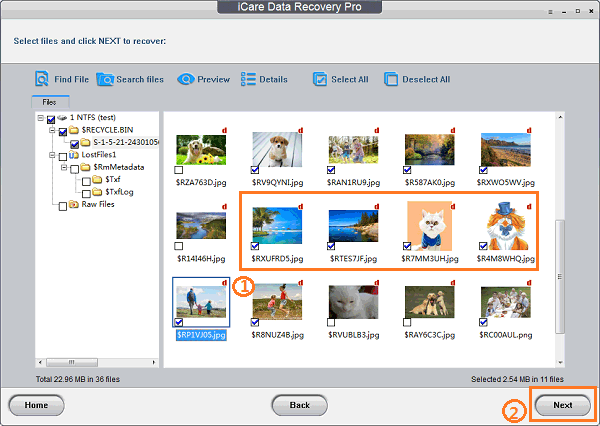 Different Messages Received When USB Drive Is RAW and Unreadable
When a USB drive can work normally, you can see all files stored on it by double clicking the USB drive. However, if a USB flash drive becomes unreadable, you may receive different messages such as:
Those are some possible but not all messages you may receive when your USB drive is unreadable. When you get such kind of message, the first thing is to stop using the USB drive and then run data recovery software to get back files from it.
Solutions When You Receive Different Messages
It doesn't matter what kind of error message you receive, data recovery software is the best choice for data recovery from the unreadable USB flash. When data has been recovered, you can try following solutions to fix the error.
If you receive message like "Disk drive is not formatted do you want to format it now", you can format the USB flash drive to fix the unformatted error. You can format it in "My Computer" or under "Disk Management. When you format the USB flash drive, you may receive message that Windows was unable to format the disk drive. If so, you can check if there are bad sectors on the USB drive.
If you receive message "Please insert a disk into drive", you can try to connect your USB flash drive to a different USB port on your PC or connect it to another computer. Sometimes, problem can be resolved easily.
Attention
When you are unable to read data stored on your USB flash drive, you should protect your USB drive from being physically damaged. In addition, you cannot write any data to the USB drive before restoring all lost files.
Windows Reports RAW USB Thumb Drive Cannot Be Formatted
This is an error message which usually pops up when you format a RAW USB thumb drive. The format is not completed is a problem that can be caused by many reasons.
==>> Please go to this page for detailed solution - Windows could not complete the format>>

Recover data now!
---
Resource
iCare Data Recovery Pro : USB thumb drive/flash memory data recovery when has raw error.
Related Articles
Other Articles
Related External Resource