Windows PC Does Not Recognize My USB Thumb Drive
Sometimes when you insert your USB flash drive to Windows 7, you may wonder why you cannot see it in "My Computer". Then, you go to "Disk Management", and you may find it show as an unknown device there. What is wrong with it? Are you wondering if you can make the USB flash drive show in "My Computer"? Or are you looking for a way to recover the files from the USB flash drive when it is not showing up?
USB Drive Recovery Software for File Restore
After inserting the USB flash drive to your computer, you don't need to do anything but to download the data recovery software to perform data recovery on the USB flash drive. You don't need to worry that USB flash drive is not showing up in "My Computer", because data recovery software for USB drive can deep scan the USB device and help you find out the lost files. Before restoring lost files on the USB flash drive, you should stop writing any new data to it and protect it from being destroyed or physically damaged. The data recovery software supports to recover all types of files in batch on all types of USB flash drive.
Steps to Recover Data from USB Flash Drive

Step1.Plug the USB flash drive to your computer. Download, install and launch the data recovery software and select a recovery module.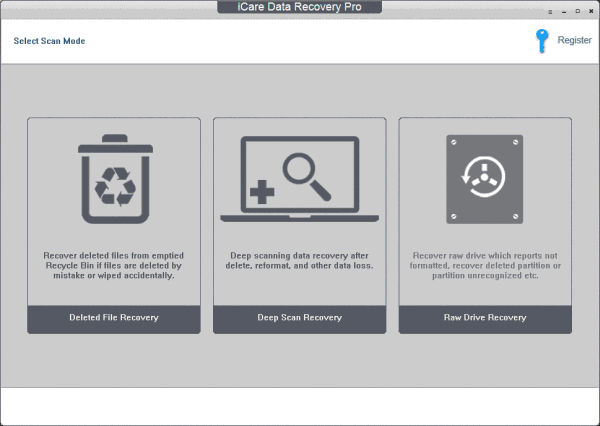 Step2. Choose the USB drive and let the software scan. You only need to wait when the software is scanning.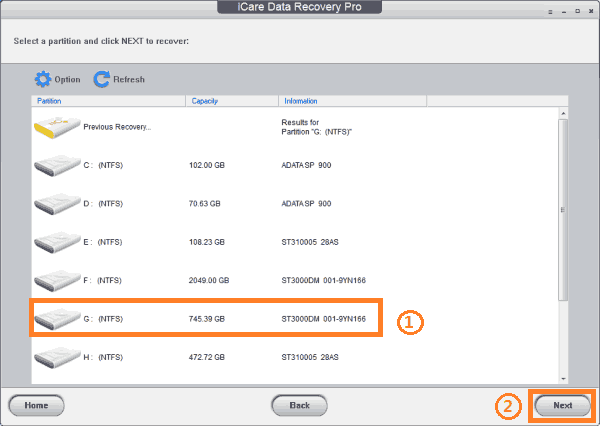 Step3. You can preview the files after scanning and choose the files lost on the USB to save them to another device.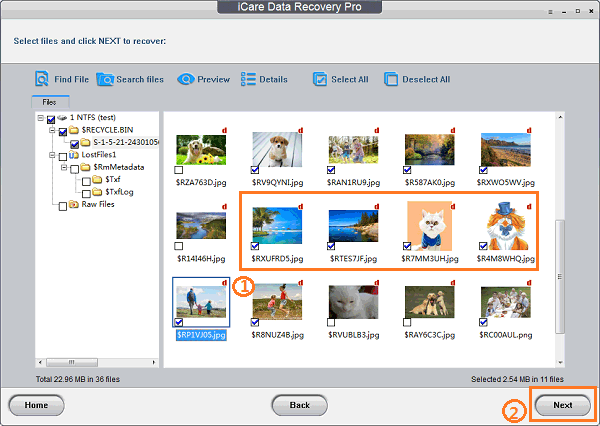 Change Drive Letter to USB Flash Drive
One possible reason why USB flash drive cannot show up in "My Computer" is that the Windows give the USB a drive letter that has been in use, so you can try to change drive letter to the USB flash drive to resolve the problem.
How to change drive letter to USB drive?
1. Right click "My Computer" and select "Manage".
2. Select "Disk Management" and then you can see all connected physical drive. You can also see their drive letter, type, file system, status, capacity and more.
3. Right click USB flash drive and choose "Change Drive Letter and Paths…".
4. Click "Change" button so that you can assign a drive letter to the USB flash drive.
USB Drive Is Not Recognized by Windows 7
When inserting USB flash drive to Windows 7 computer, you may receive flash drive not recognized message: "One of the USB devices attached to this computer has malfunctioned, and Windows does not recognize it. For assistance in solving this problem, click this message." When you get such kind of unrecognized message, the simplest way is to reconnect the USB flash drive to your computer, which may solve the problem. You can also disconnect the USB drive and reboot your computer, and then reconnect it to your computer to another USB port. In addition, if you have connected two USB flash drives to your computer, you had better unplug another one to avoid possible conflict.
Case about USB Drive Not Showing up in Windows 7
"My Kingston 16GB USB flash drive is not showing up in my computer after connecting to Windows 7. System displays it as unknown healthy device under Disk Management, but it disables me to access the drive for any data. I tried to connect another flash drive to the same computer and it cannot be recognized normally, so I am sure there is nothing wrong with my computer. How can I fix the problem with data back?"
"The USB flash drive is not showing up on my PC which runs Win 7 operating system. I checked the Disk Management, but no information about my USB flash drive shows up there. I have searched for some solutions online but none of them did a help. Please tell me the way to recover data on the USB flash drive."
In addition to the problem mentioned in this page, iCare Data Recovery is able to undo quick format in Windows 7 for format recovery, undelete files from Windows 7 and restore data from disk drive that requires formatting on Windows 7.

Recover data now!
---
Resource
iCare Data Recovery Pro : powerful all in one rescue software for Windows All OS
Related Articles
Other Articles
Related External Resource