Damaged USB Flash Drive Data Recovery
"Please help me recover data from a corrupted USB flash drive. When I inserted the USB flash drive to my laptop, Windows cannot recognize it in My Computer. But system recognizes it as a healthy RAW drive under Disk Management. However, when I double click the USB flash drive to access it, I receive a message to say disk drive is not accessible, the fie or directory is corrupted and unreadable. When right click the USB flash drive, the only option for me is to format the USB. Can you tell me what is wrong with my USB drive? How can I get back lost files on the USB flash drive when it is corrupted?"
Corrupted USB Drive Data Recovery with Data Recovery Program
It is a headache if you cannot access your USB flash drive when it contains lots of important data. For the case above, the problem can be solved by employing a data recovery program, with which you can get back inaccessible files on USB flash drive. The data recovery program can help retrieve deleted files from USB flash drive when it is corrupted and inaccessible, because it provides a way to extract files from the USB drive even if you cannot access it. You can easily restore the lost files on corrupted USB flash drive even if you have no professional knowledge.
Steps to Recover Data from Corrupted USB Flash Drive

Step1. Plug the USB flash drive to your computer. Download and install the data recovery program. Then, run the program and choose a proper recovery module.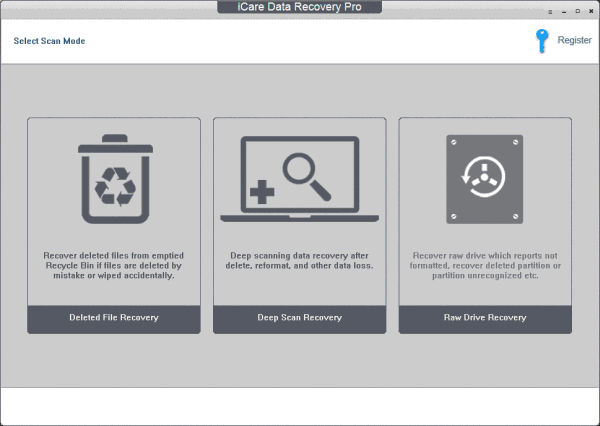 Step2. Select the USB flash drive and let the software scan. You only need to wait during the scanning.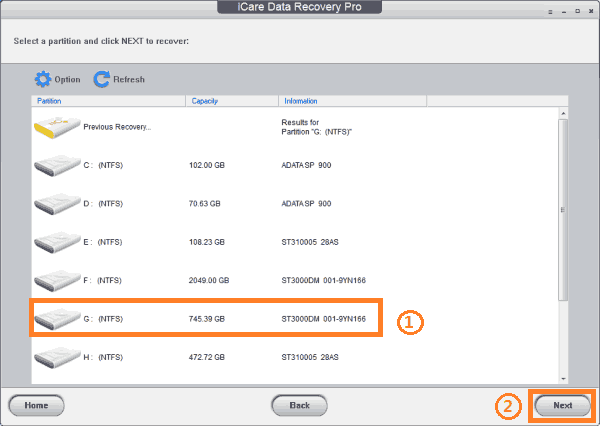 Step3. You can preview the found files one by one once scanning is over. Then, select the files you want to recover and save them to any storage media instead of the corrupted USB flash drive.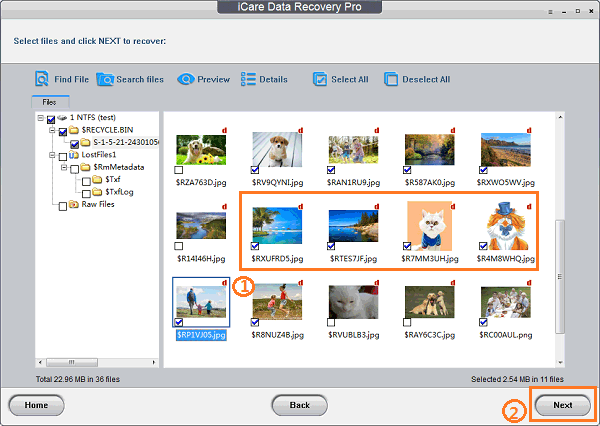 USB Flash Drive Corrupted due to Bad Sectors
Bad sector refers to the sector of the USB flash drive on which data cannot be stored. If the data is stored on the bad sectors, it may become corrupted and inaccessible. In this situation, you can use data recovery software, which can deep scan the USB flash drive and search for lost files. When data has been restored with help of data recovery software, you can fix the bad sectors on the USB flash drive with Windows build-in error-checking tool. You can also full format the USB flash drive to check and mark all bad sectors on the USB flash drive.
USB Pen Stick Is Corrupted due to Virus Infection
Virus infection is often a common reason that leads USB pen drive to be corrupted, because your USB flash memory can be easily attacked by virus during the usage. For example, if you connect your USB pen drive to a PC that is infected with virus, the USB might be infected with virus too. Usually, virus has a powerful function of corrupting the flash stick and even data stored on the drive. When the device is damaged, the next time you connect it to a PC, it may warn you "the drive is not formatted, do you want to format it now". And the property of usb which should have been FAT32 then changed to RAW USB. Therefore, you should be careful when you use your USB device. You had better always connect it to your personal computer and install anti-virus software on your computer to avoid virus attack.
File or Directory Is Corrupted and Unreadable
When accessing files on USB flash drive, the USB is inaccessible and says file or directory is corrupted and unreadable. This kind of problem might be caused by bad sectors on the USB pen drive. Therefore, you can try to fix bad sectors on the USB. If you have important data on the USB thumb drive, you should recover data from the USB thumb drive first of all in order to avoid unexpected data loss. Generally speaking, data recovery software allows you to restore data from all brands of USB media as long as it is not physically damaged.
Sometimes, SD card will be corrupted due to many reasons. If an SD card is corrupted and you are unable to access files stored on the card, you can also use the data recovery software to recover lost photos from SD card.

Recover data now!
---
Resource
iCare Data Recovery Pro : powerful all in one rescue software for Windows All OS
Related Articles
Other Articles
Related External Resource