Kingston CF Card Reports Unformatted in Digital Camera
"Please help! My Kingston Compact Flash CF card got formatted when I was viewing pictures in my digital camera. I inserted the Kingston CF card to my digital camera to view and transfer some pictures, but mistakenly I pressed the wrong button and formatted the card. I cannot afford to lose those pictures, because they are very important to me. Can you tell me how to unformat the Kingston CF memory card for digital camera for deleted data recovery from CF card?"
"What I am wondering is if I can unformat a 2GB Kingston CF memory card for my Nikon digital camera. I perform a full format on my CF card. I know that data is recoverable by using professional data recovery software after format a card, but many people say that data recovery software can only help recover files when got lost due to quick format. Unfortunately, I did a full format on my Kingston CF card. Is there any way to perform unformat for CF card photo recovery?"
Solution - Data Recovery from Formatted Kingston CF Card
Generally speaking, formatting can be quick format and full format. There is some differences between quick format and full format, but the good news is that data is recoverable no matter you perform quick format or full format on your Kingston CF card. You just need to use the read-only data recovery software - iCare Data Recovery Pro, which is designed for memory card users to restore any lost file after format or reformat. This data recovery software allows you to restore images, videos, music, etc from CF memory card for digital camera of Canon, Nikon, Samsung, Kodak, Panasonic, FujiFilm and more. This software would generate a folder list which contains all found data and allows you to preview lost images and office files before recovering them.
Steps to Unformat Camera Kingston Compact Flash Card
CF card recovery software free download to undo format Kingston CF card for data recovery:

Step1. Connect the Kingston compact flash memory card to your PC. Download and install the data recovery software on the same PC. Launch the software and choose a recovery module.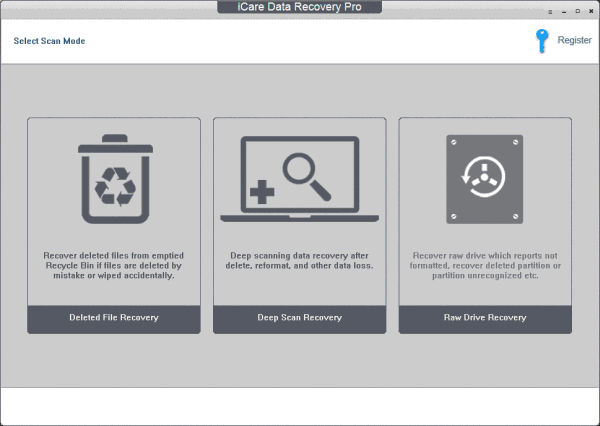 Step2. Choose the formatted CF card as target device so that the software can scan for lost files. You only need to wait when the software is scanning.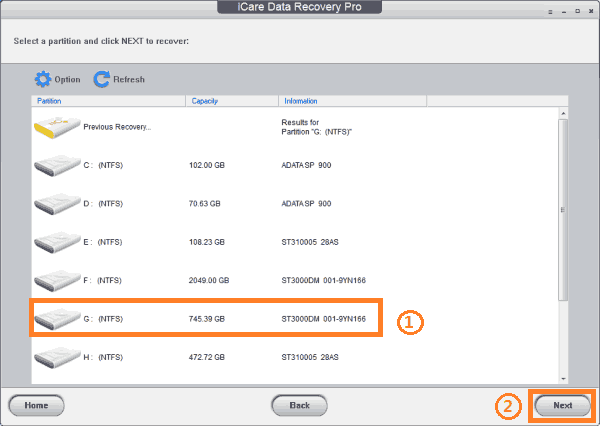 Step3. You are allowed to preview the found photos and office files. Then, you can select the files you need and recover them.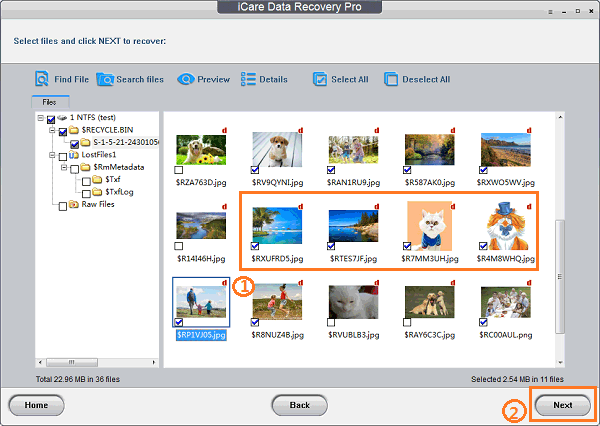 Tips for Formatted Kingston CF Compact Flash Data Recovery
Formatting doesn't erase data permanently from your CF card, but you should take correct measure to get back lost files after formatting. Otherwise, you may lose the best chance to perform data recovery. Here are some tips for you:
1. Remove your Kingston CF card from your digital camera
You don't have to but you had better remove your CF card out from your digital camera. If you do not remove the CF card, you may mistakenly take new pictures by using the camera. Imaging: you mistakenly formatted your CF card in your digital camera but you don't remove the card, then someone else uses your digital camera to take some pictures when you are out. If so, the new added picture will overwrite the original data and make it unrecoverable. Therefore, you had better remove your CF card out of the digital camera. At least, you should remember never to write any new data to the formatted card before data recovery.
2. No physical damage to the compact flash card
Another key point for Transcend compact flash card recovery is that the card cannot be physically damaged, so you should be careful to avoid any physical damage to the card.
Do Not Format CF Card When Receiving Card Error
Digital camera cannot read your Kingston compact flash card when inserted in? Kingston compact flash CF memory card has RAW file system which was FAT before? PC says card needs to be formatted before you can use it? Please do not format the card when you meet the similar problem even if you cannot access your card. At least, the card can still be detected by PC, so you can use the data recovery software to extract files off the card without formatting it. The data recovery software is read-only software which only scans and searches for lost files from the compact flash card, but it doesn't modify any information inside the card or help fix the card error.
Unformat Recovery from Other Memory Card
Kingston was founded in 1987 in American, which manufactures CF card, SD card, mini SD card, micro SD (TF card) and more other devices. The data recovery software is helpful when you mistakenly format other types of memory card and want to restore lost files. By using this data recovery software, you are able to restore data off memory card from SanDisk, Transcend, Lexar, Toshiba, Samsung, PNY, and more other brands of memory card.
You can recover photo from SD card, CF card, XD card and memory stick after formatting, deleting or when memory card is unreadable.

Recover data now!
---
Resource
iCare Data Recovery Pro : powerful all in one rescue software for Windows All OS
Related Articles
Other Articles
Related External Resource