Unformat FujiFilm XD Card
"Can I unformat my FujiFilm XD picture card and get back lost videos off the card? I accidentally formatted the XD card in my digital camera. The card contains lots of pictures and videos. The pictures are not so important to me, but the videos are quite important. Please tell me how to recover videos after formatting FujiFilm XD card. Thanks!"
"I lost some pictures and video clips after formatting my FujiFilm XD 1GB XD card on my digital camera. I thought that I have transferred all those pictures and videos to the hard disk, so I formatted the XD card. However, when the formatting is completed, I found that there is no data on the hard disk. I am not sure whether I have transferred the pictures and video from my XD card to the hard disk, but the problem is that I cannot find those files anymore. Can you tell me if it is possible to unformat the XD card and recover lost photos and videos?"
Recover Data from Formatted FujiFilm XD Card
Have you ever formatted your FujiFilm XD card by accident? If you are still looking for a solution for formatted card data recovery, you can use the read-only data recovery software. Before downloading the data recovery software, you should avoid writing new files to the formatted XD card because it may overwrite the lost data. The data recovery software only allows you to recover files that have not been overwritten. Therefore, as long as you don't write any new data to the formatted XD card, you have a good chance to unformat the FujiFilm XD card and retrieve lost files. By using this software, you can recover lost images, videos, music and other types of data.
Steps to Recover Formatted FujiFilm XD Card Files

Step1. Connect the FujiFilm XD card to your computer. Download and install the data recovery software. Run the software and select a recovery module.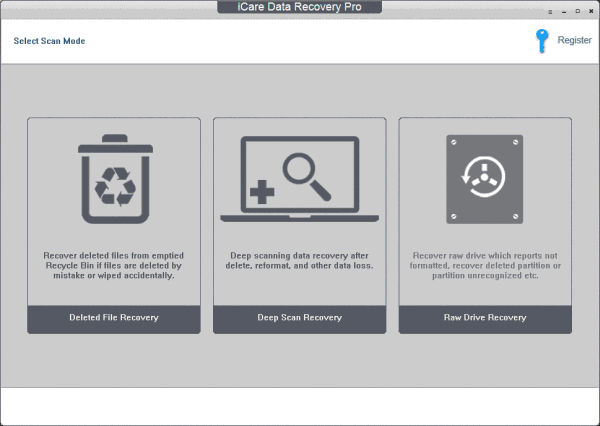 Step2.  You need to select the formatted XD card so that the software can scan. You only need to wait when the software is scanning.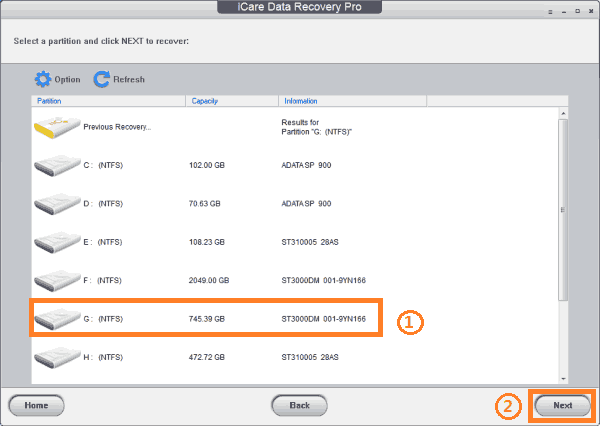 Step3. You are allowed to preview found pictures after scanning. Then, you can select different types of files you need and save them to another storage media.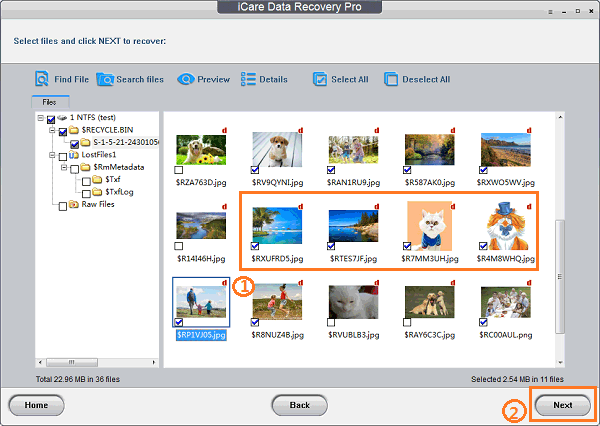 Mistakenly Format XD Card in Digital Camera
XD card is often used in digital camera, so you may mistakenly format your FujiFilm XD card when it is inserted in your digital camera. When you format your XD card in digital camera, it can erase the card and prepares the card for new data storage. However, the real data is not completely erased from the XD card due to formatting. In fact, the data is still saved on original space on the XD card. Therefore, you can get back the lost files as long as you don't write new data to overwrite the lost files.
Pay Attention
1. It is true that data is recoverable after formatting FujiFilm XD card by using the data recovery software, but you still need to use the card properly to prevent your XD card from being physically damaged. You will lose the chance to recover lost files if the XD card is physically damaged.
2. When you view pictures your XD card in digital camera, you should be careful to avoid mistakenly formatting the card.
3. You can copy the important files to another storage media for backup to avoid unexpected data loss.
XD Card Unformatted Error
Probably, you could still access the FujiFilm XD card normally several days ago, but without any reason, you received memory card not formatted error message when you tried to read data on your card just now? What happened to your FujiFilm XD card? Do you need to format it? Can you get back the lost files after formatting an unformatted XD picture card? What can you do if you do not format the card?
When you receive the not formatted error message on your XD card, you may try to format it in order to fix the error because it seems like that you have no other solution.
Important tip: Formatting might help fix the unformatted error on your XD card, but it cannot help restore lost files. In contrast, if you carefully write new data to the XD card after formatting, it may overwrite the lost data. Therefore, you had better not format the card before data recovery.
When receiving memory card unformatted error message, the first thing you need to do is to connect the XD card to your computer and then download the data recovery software. The software enables you to extract all types of files off unformatted XD card without hurting the card. After getting back the files you need, you can format the XD card to fix the not formatted error.
When you mistakenly format SD card in digital camera and lose important data, you can also use the data recovery software to perfrom SD card deleted photos videos music recovery due to formatting.

Recover data now!
---
Resource
iCare Data Recovery Pro : powerful all in one rescue software for Windows All OS
Related Articles
Other Articles
Related External Resource