Undelete Pictures from Nikon CF Card
"Although I deleted the pictures from my CF card for Nikon Coolpix when the card is connected to my computer, the deleted data cannot be found in Recycle Bin. I merely deleted about 10 pictures from the CF memory card, but they are all very important to me. If you know any solution, please tell me how to undelete pictures lost from a Nikon digital camera CF memory card after deleting by mistake?"
"I deleted some photos on my SanDisk compact flash card mistakenly in my Nikon digital camera and I need to get them back. Does anybody have the similar experience and please tell me how to restore mistakenly deleted photos from a compact flash card for Nikon digital camera."
Solution - Nikon CF Card Deleted Photo Recovery
Sometimes, you may mistakenly delete some photos while using your CF card in Nikon digital camera. Even worse, you may wrongly click the "Delete All" option after selecting all important photos. In fact, when you delete data from your CF card whether in Nikon digital camera or by connecting the card to your computer, it doesn't erase the data completely. Therefore, you can rely on the read-only memory data recovery software - iCare Data Recovery to undelete the files you need. You can restore all types of photos and other types of files from your CF card after deleting. This data recovery freeware for CF card supports all brands of CF card not only for Nikon digital camera but also for other brands of digital camera.
Steps to Undelete Pictures from CF Card

Here are the steps for CF card deleted photos restore:
Step1. Connect the CF card to your PC. Download and install the data recovery software to the computer. Start the software and choose a recovery module.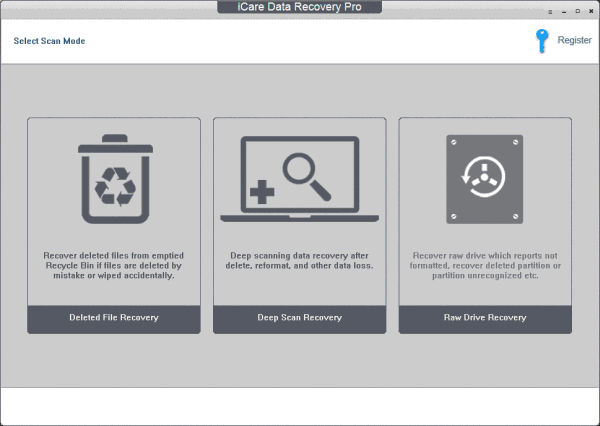 Step2. Choose the CF card and then you only need to wait when the software is scanning the card for lost files.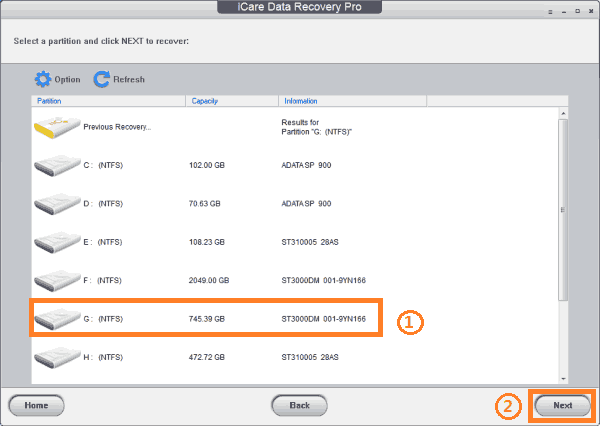 Step3. You are allowed to preview the photos after scanning. Then, you can tick all photos which were deleted from your CF card and save them to another storage media.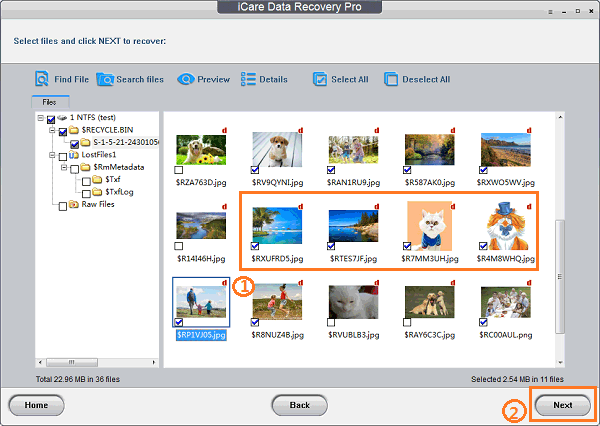 Recover Photos before Writing New Data
After deleting photos, the original space will be recognized as empty. When you write new data to the CF card, it may be stored to the space where was used to restore deleted photos. If so, the deleted photos will be overwritten. Photos which have been overwritten by new data will be unrecoverable, so you should not write new data to the CF card in order to avoid overwriting the lost data and make it unrecoverable. You should run the data recovery software to restore deleted photos off cf card before writing any new data to the compact flash memory card.
Different Situations to Delete Photos from Nikon CF Card
If you have ever used any digital camera, you will know that you can delete photos from your CF card on the camera directly. Therefore, one common situation to delete pictures from your CF card is that you click "Delete" or "Delete All" option on your Nikon digital camera. You may also delete photos from your Nikon digital camera compact flash card on your computer. Photos lost in these situations are usually recoverable by relying on the read-only data recovery software, so you do not need to panic no matter you delete precious photos from your card by mistake or on purpose.
Restore Different Types of Pictures & Other Data
The read-only data recovery software allows you to restore different types of pictures after deleting from your CF card, such as BMP, JPEG, GIF, RAW, PNG, TIFF, EXIF, FPX, etc. This software also allows you to preview the photos so that you can see if all needed photos are found. In addition to recover different types of photos after deleting from compact flash card, you can also restore other types of data after deleting including videos, music, office files, emails, etc.
Retrieving Data Lost from CF Card due to Other Reasons
Deletion is a common reason for important data loss from your compact flash card, but it is not the only reason. In addition to deletion, data can be lost from a CF memory card due to some other reasons such as mistaken formatting, CF card not formatted error, and CF card RAW file system and more. When you format your CF card by mistake or other reasons, it will erase the card immediately. If your CF card has not formatted error or RAW file system, you cannot access any data inside the card. With the read-only data recovery software, you can restore files lost due to all these reasons.
Have you ever met the similar data loss on your SD card? The data recovery software allows you to recover files from SD card after reformat by mistake, deleting by accident or when the card has RAW file system, etc.
CF Card Manufacturers
There are different brands of compact flash memory card in market. Here are some popular brands of CF card: SanDisk, Lexar, Toshiba, Kingston, Transcend, Samsung, etc. The data recovery software is compatible with all brands of CF memory card to help recover lost photos and other data.

Recover data now!
---
Resource
iCare Data Recovery Pro : powerful all in one rescue software for Windows All OS
Related Articles
Other Articles
Related External Resource