Sony TF Card Photo Recovery after Format
"My Sony TF card contains more than one thousand precious photos, but I mistakenly formatted the card on my digital camera. The formatting was completed in a few seconds after I clicked the Format button on my camera. When I realized the mistake, everything on the card has been erased and the TF card shows as empty. The photos stored on this card are really very important to me, so can anybody tell me how to recover deleted photos after format memory card in Sony?"
"Lots of photos have been deleted after quick formatting my Sony TF card on my computer. I have transferred some files from my TF card to my computer's hard disk, but carelessly I performed a quick format on the TF card. I will appreciate it very much if anyone can help me get back the lost photos from quick formatted Sony TF card."
Solution - Format Recovery Tool for Sony TF Card Photo Recovery
Formatting can be quick format and full format (complete format). They have different influence on the TF card, but data is recoverable with the read-only data recovery software - iCare Data Recovery, no matter you perform a quick format or full format. The data recovery software provides secure way to help recover data, which does not have any influence on your TF card. With this data recovery software, you can restore photos and other types of files from TF card or other memory cards (CF, SD, XD, etc) for digital camera, mobile phone or other devices. One of advantage of this data recovery software is that it allows you to preview the found photos before deciding whether you need to restore them. Any brand of card including Sony is supported by this data recovery software.
Steps to Unformat Sony TF Card for Photo Recovery

Step1. Connect the Sony TF card to your PC. Download and install the data recovery software on your computer. Run the software and choose a recovery module.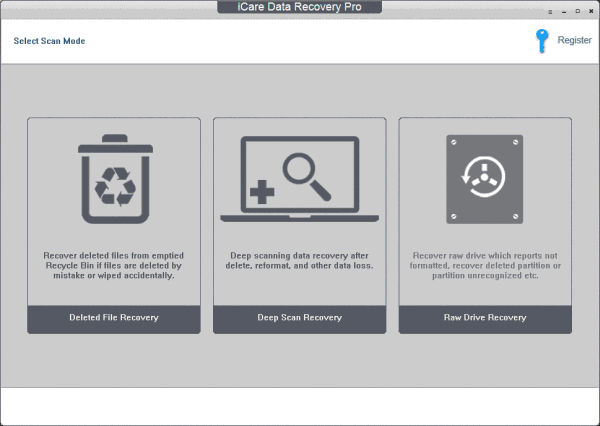 Step2. Choose the Sony TF card as scanning device. Then, you only need to wait when the software is scanning.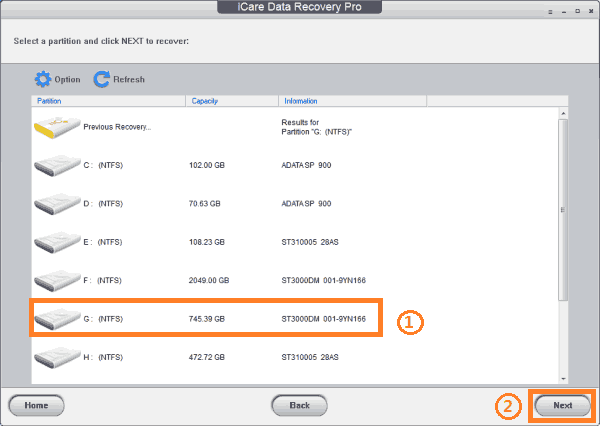 Step3. Once the scanning is finished, you can preview the found photos. Then, you can select the photos lost from Sony TF card and recover them.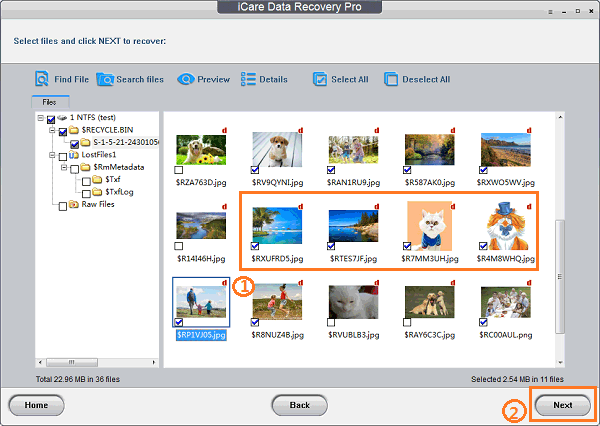 Photo Recovery from Sony TF Card After Reformat
You may save lots of files on your Sony TF card. Usually, the iCare data recovery software can help format recovery by searching all types of lost files on the card. If you only need to recover lost photos, you can just select the photos you need and save them. The data recovery software enables you to preview all types of photos before recovering them. For example, you can preview photos in following formats: BMP, JPEG, RAW, GIF, PNG, etc.
Situations to Format Sony TF Card After Data Restore
Some people may be not so frustrated because they choose to format their Sony TF card on purpose for some personal reasons, while some people might be quite upset because they do not have any preparation but mistakenly format the card due to human error. Every people have their own reasons to format a TF card, but the result is the same. Once you format the card whether due to human mistake or other reasons, the data stored on the card will be erased immediately. Here are some possible situations in which people may format a TF card:
1. Format Sony TF Card by Mistake
Many people have made such kind of mistake that they mistakenly format their Sony TF card on digital camera, mobile phone or computer. They may mistakenly format the Sony TF card on PC when they want to format another partition. They may also mistakenly choose the Format option on their camera when they are viewing files on the card.
2. Format Sony TF card due to card error
Cannot access even a single data on your Sony TF card on camera or computer? Sony TF card turns to RAW file system or shows as unknown device on "My Computer"? Windows reports that TF card needs to be formatted before you can use it? Many people would choose to format the card when receiving such kind of error message, which result in important data loss. In this situation, you can also use the data recovery software to perform data recovery.
Tip:
When your Sony TF card reports card not formatted error or any other similar error, you had better perform data recovery first before formatting it. Although formatting will not erase your card completely, it may put the TF card data in danger after formatting.
Quick Format & Full Format
Quick format enables you to erase the Sony TF card quickly, while it often takes more time to perform full format. Quick format and full format have different influence on the Sony TF card, but the good news is that data is recoverable after quick format or full format the card. It does not matter whether you format the card due to mistake or card error, the important thing is that you cannot write new data to the formatted card. So, recovering data after format won't be that difficult with the help of such data recovery tool which is able to perform format recovery.
The data recovery software is helpful when you meet data loss problem on other memory card such as recovering SD card after deleting photos by mistake or format SD card by error.

Recover data now!
---
Resource
iCare Data Recovery Pro : powerful all in one rescue software for Windows All OS
Related Articles
Other Articles
Related External Resource