SD Card Corrupted in Nikon Digital Camera and Cannot Be Recognized by PC
"I was using my Nikon digital camera to take pictures on my sister's wedding. There is an 8GB SD card in the camera and there are lots of precious pictures on the card. When I was taking pictures, the SD card got corrupted all of a sudden without any warning and files on the card become unreadable. Then I took the SD card out of the camera and connect it to my laptop, but my laptop cannot recognize the SD card normally. I am sure that there is no problem with the card reader but I don't know what is wrong with my SD card. Can I recover the lost files from the SD card when it is corrupted and cannot be recognized by PC?"
Solution - Corrupted SD Card Data Recovery
Sometimes, you will fail to access an SD card on your camera or other device. Even worse, the SD card might not be recognized when you connect it to your computer. Fortunately, you will not lose files stored on the SD card as long as the card is not physically damaged. You just need to use professional data recovery software, which can deep scan the SD card and search for files stored on the card. Even if the SD card cannot be recognized in "My Computer", the software also helps you recover files on the card. Being a data recovery program, the software supports all types of SD card and other types of storage media to recover all types of files such as images, videos, music, etc. Now, you can follow the guide below to recover files on the corrupted SD card.
Steps to Recover Data from Memory Card

Step1. Plug the SD card to your computer through a card reader. Download and install the data recovery software. Then, launch the software and choose a recovery module.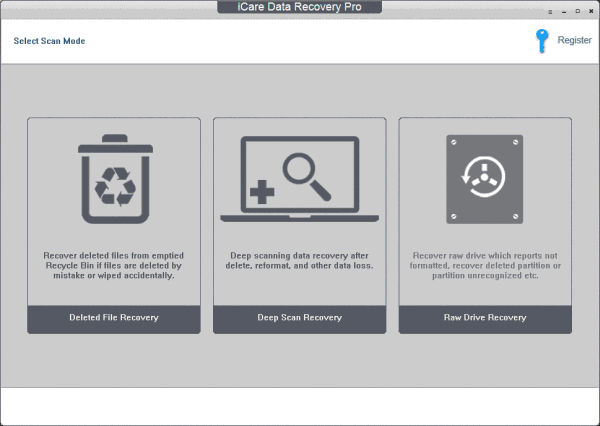 Step2. Choose the SD card and let the software scan. You only need to wait in the scanning process.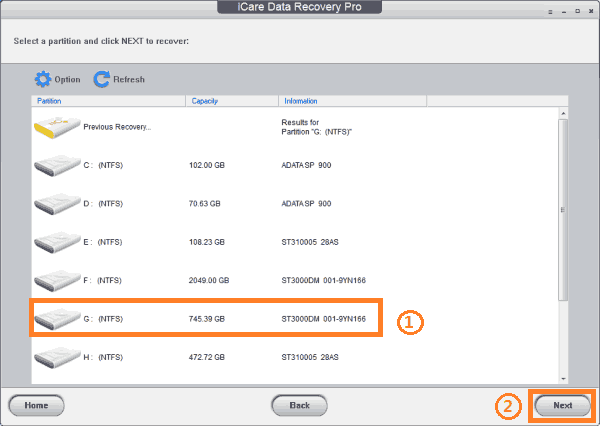 Step3. You can preview the found files after scanning, and then you can select files lost on the card to recover them.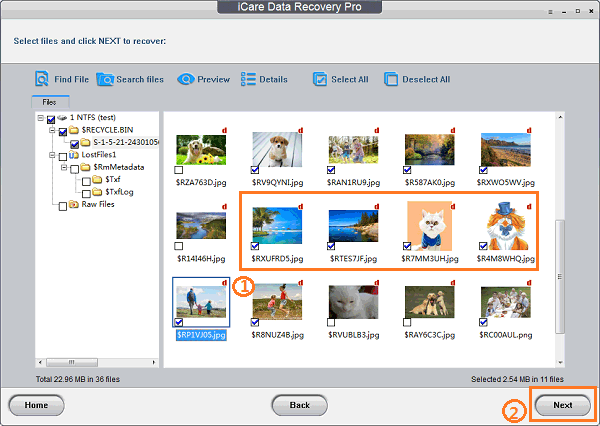 Things You Can Do When SD Card Is Corrupted and Not Recognized
1. You had better take the SD card out of digital camera when it is corrupted and become inaccessible. Then, you can connect it to your computer via a card reader.
2. Before you can get back the files lost from the corrupted SD card, you should stop doing anything to the card; especially you cannot write new data to the SD card.
3. If the SD card is not recognized in "My Computer", you can open "Disk Management" to see if it can be recognized there. No matter the card can be recognized or not, you can run the data recovery software to perform data recovery on the corrupted SD card.
4. The data recovery software enables you preview files after scanning. If you are not satisfied with the result, you can go back to rescan the SD card. If the found files are the files lost on the SD card, you can select all files and recover them in batch. However, you should remember not to save the selected files to the corrupted SD card.
Situations That SD Card Is Inaccessible
Sometimes when you connect your SD card to PC, it can still be recognized, but it shows as an unknown device or unformatted drive. When you click the card and access files on it, it may still be inaccessible and you may receive message like "disk drive is not formatted do you want to format it now" or "disk drive is not accessible, access is denied". If you cannot access the SD card since you receive such kind of message, the data recovery software is also helpful with data recovery from the inaccessible SD card.
The data recovery software is free SD card photo recovery software which allows you to recover all types of data when SD card is corrupted, inaccessible / unreadable due to SD card not formatted error, RAW file system or after formatting SD card by mistake.
You can also use this data recovery software to retrieve files from unrecognized CF card, XD card and memory stick.

Recover data now!
---
Resource
iCare Data Recovery Pro : SD card recovery tool free download when it cannot be detected by nikon digital camea.
Related Articles
Hot Articles
Hot Tags
Related External Resource