SanDisk TF Card RAW Not Formatted Error
" I got a problem on my SanDisk TF card for my mobile phone. The TF card cannot show as a storage media on my mobile phone. When plugging the TF card to my computer, system recognizes the card as a removable disk. But when I tried to access the card, system reports an alert to say disk drive is not formatted do you want to format it now. The file system of the SanDisk TF card changes to RAW from FAT32. Now, what can I do if I want to access the RAW unformatted SanDisk TF card and get back files stored inside?"
"My 8GB SanDisk TF card turns to RAW file system and it says not formatted error when I want to open the card. What I want to know is if it is possible to fix the RAW unformatted error without formatting the card."
Solution - RAW Unformatted SanDisk TF Card File Recovery
RAW is a fault file system which cannot be recognized by Windows PC, so system asks you to format the SanDisk TF card and change its file system back to FAT32. If you still want to restore files stored on the RAW unformatted SanDisk TF card, you had better not format the card. Instead, you can use a read-only data recovery software, which can help deep scan the RAW card so as to search for files stored on the card. This data recovery software can help recover images, videos, music, office files and almost all types of files from a RAW unformatted SanDisk TF card. What is more, this data recovery software supports all brands of memory card in addition to SanDisk TF card.
Steps to Recover Data off RAW Unformatted SanDisk TF Card

Step1. Insert the SanDisk TF card to your computer. Download and install the data recovery software. Run the software and select a recovery module.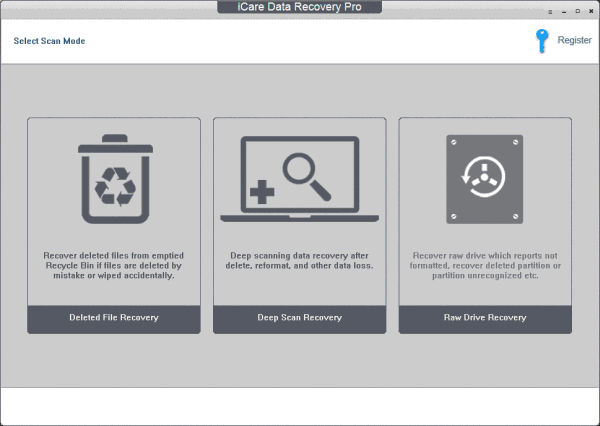 Step2. Choose the RAW SanDisk TF card as aim disk so that the software can scan it for lost files. You only need to wait when the software is scanning.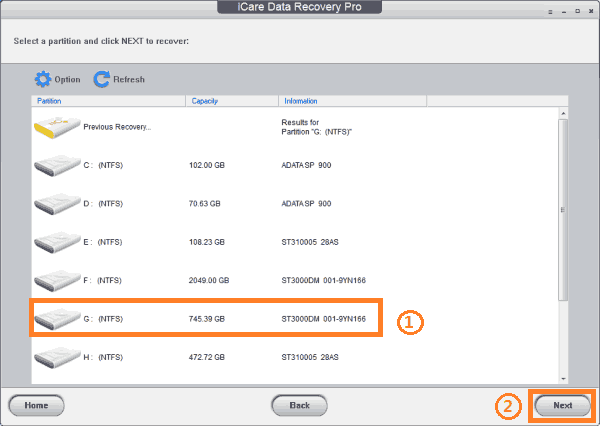 Step3. When the scanning is completed, you can preview the found files such as images and office files. Then, you can select the files lost from the TF card and save them to another storage media.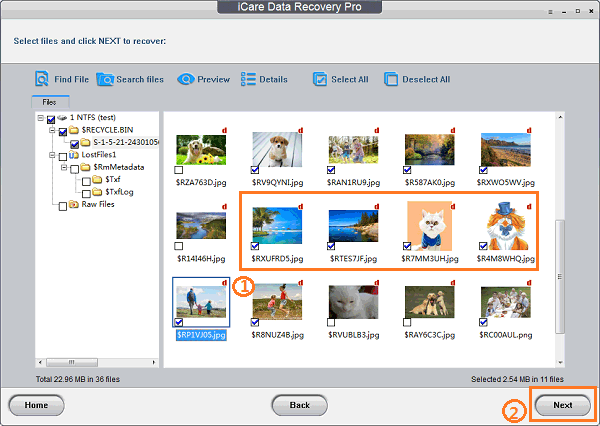 What Should You Pay Attention to for RAW Unformatted TF Card Recovery
One of the most difficult things when TF card shows RAW not formatted error is that people do not know whether they can format the card or not. Well, in order to cause unexpected data loss, it is strongly recommended not to format the memory card when it reports not formatted error. Besides, you should stop using the memory card. You had better remove the card out of your camera or mobile phone and connect it to your computer to perform data recovery as soon as possible. On the one hand, you should prevent your TF card from suffering any possible physical damage. On the other hand, you should protect data on the card from being overwritten. If you want to fix the not formatted error on your SanDisk TF card and turn it from RAW to FAT32, you can format the card when data has been restored successfully. iCare Data Recovery offers solution for data recovery after format, but some data might be corrupted after writing new data to the formatted card.
==>> Related page : Convert RAW drive to NTFS without data loss>>
SanDisk TF Card Turns to RAW due to Power Failure during Data Transferring
Have you ever encountered power failure while transferring data from your SanDisk TF card to another device? Unexpected power failure in data transferring or writing process may cause file system corruption and lead your TF card to change to RAW file system. In this situation, you just need to stop writing data to the RAW card, and then run the data recovery software. If you receive TF card not formatted error message, you can ignore the message before getting the lost files. Although you cannot access an unformatted memory card, at least, the card can still be recognized by your computer. So you still have a good chance to restore files from the unformatted RAW TF card by using the data recovery software.
SanDisk TF Card Corruption due to Improper Removal
You may connect your SanDisk TF card to your computer sometimes when you want to transfer some data from your card to another storage media like USB flash drive or external hard disk, etc. When data transferring is completed, you should safely remove your TF card from your computer. Improper removal of TF card may cause the card to be corrupted. Besides, when you want to remove your TF card from a digital camera or mobile phone, you should also switch off the device first of all. If your SanDisk TF card reports not formatted error and turns to RAW file system due to improper removal, the read-only data recovery software can also help recover the inaccessible files.
Restore Data off Other Memory Card
The data recovery software also supports other memory card like SD card photo recovery, mini SD card, SDHC, SDXC, MMC, XD card, CF card, etc from Samsung, Lexar, PNY, Transcend, Toshiba, Kingston, Kingmax, etc.

Recover data now!
---
Resource
iCare Data Recovery Pro : powerful all in one rescue software for Windows All OS
Related Articles
Other Articles
Related External Resource