Data Recovery after Format SanDisk Micro SD Card 4GB
"My 4GB SanDisk micro SD card is formatted by mistake on my digital camera. Now, I am trying to look for a way to unformat the memory card so as to get back lost files. The lost files include pictures, videos and music. What should I do to recover data after formatting the micro SD card?"
"My micro SD card 4GB SanDisk shows not formatted error when I plug it to my laptop. The card still worked normally yesterday when I used it on my digital camera, but I don't know why Windows pops up unformatted error on the card today. I can buy another new micro SD card for data storage, but I need to get back files stored on the unformatted card. Should I format the memory card? Is there any way to recover files from an unformatted micro SD card SanDisk 4GB if I don't format it?"
Formatted Micro SD Card Data Recovery with Recovery Tool
No matter you format your micro SD card by mistake or due to unformatted error, the iCare Data Recovery software is helpful with data recovery from all types of micro SD card and other device after formatting. The data recovery software enables you to get back files from the corrupted micro SD card after full format or quick format before the lost data being overwritten by new data. In another word, as long as you don't write new data to the formatted micro SD card, you always have a good chance to unformat the micro SD card and get back lost files. Here is the guide to recover deleted files from SD, microSD after formatting micro SD card.
Steps to Recover Data from SD Memory Card

Step1. Insert the micro SD card to your computer via a USB cable or card reader. Then, download and install data recovery software. Finally, you can run the software and select a recovery module.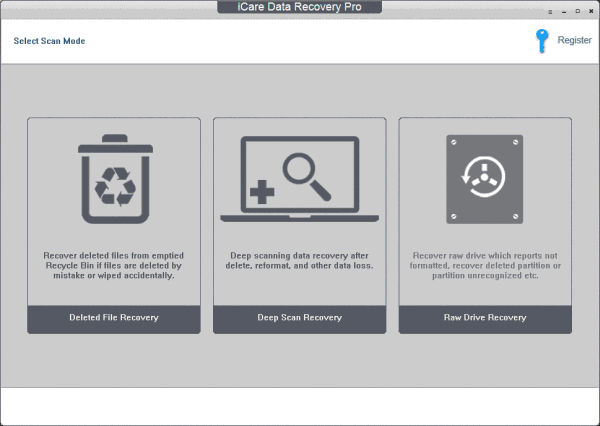 Step2. Choose the micro SD card and let the software scan. You only need to wait when the software is scanning.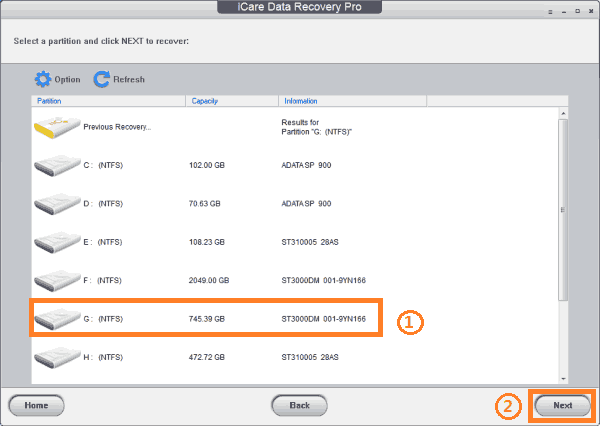 Step3. Preview the found files when scanning is completed. Then, choose the files lost from the micro SD card and recover them.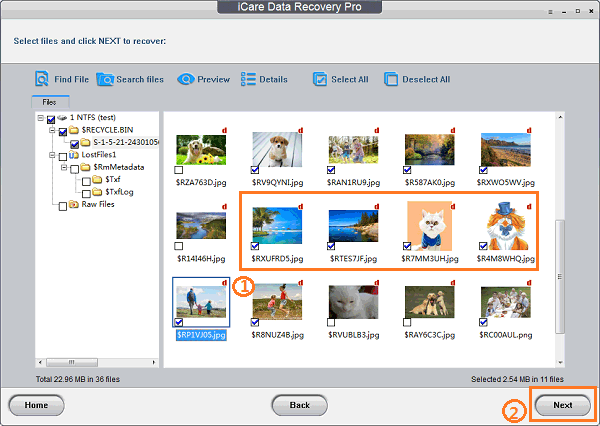 ReFormatted SanDisk Micro SD Card
Generally speaking, you can format your SanDisk micro SD card in two situations:
1. Format the micro SD card by accident
It is easy to understand that you will accidentally format your SanDisk micro SD card due to mistake. You may mistakenly press the wrong button on your digital camera and get the micro SD card formatted. Or you may wrongly format the micro SD card instead of another device on your PC.
2. SanDisk micro SD card needs to be formatted
Another situation is that the micro SD card requires formatting when you want to access files on the card. If it is the first time you run into micro SD card unformatted error problem, it would be hard to make a decision whether to format it or not. You may know that formatting will erase the micro SD card, but it seems like that you have no other choice if you want to access the card.
SanDisk 4GB Micro SD Card Recovery after Formatting
It is unimaginable how frustrated you will be if all data gets lost from a 4GB micro SD card due to formatting, but every problem has a solution. No matter you format the 4GB SanDisk micro SD card by mistake or on purpose, or the card needs be formatted, you still have chance to restore all files on the memory card. The data recovery tool can help with data recovery from SanDisk micro SD card 4GB and other types of card like Toshiba, PNY, Lexar, Transcend, Kingston, Kingmax 1GB, 2GB, 16GB, 32GB, 64GB, 128GB and more.
Other Storage Devices That Need Data Recovery after Format
In addition to micro SD card, there are many other storage media which can be used on different devices. You can install a hard disk or connect an external hard disk to a PC for data storage, you can plug a USB flash drive to your PC to transfer and save data, and you can insert a memory card (micro SD card, SD card, XD card, CF card, etc) on a digital camera or mobile phone to store anything you like. Data recovery software is available for all those devices if you need to perform data recovery after formatting or other reasons. This software supports to restore data after quick format or full format your micro SD card.

Recover data now!
---
Resource
iCare Data Recovery Pro : Free download this format recovery software for sandisk micro sd card restore after reformat.
Related Articles
Hot Articles
Hot Tags
Related External Resource