SanDisk Cruzer 8GB USB Flash Drive Is Not Formatted Do You Want to Format It Now
"I saved some data to my SanDisk Cruzer 8GB USB flash drive yesterday. When I insert my USB flash drive to my computer today, it shows unformatted error on the drive. Windows pops up message when I click the flash drive. It says that disk drive is not formatted do you want to format it now? Checking properties, it displays the USB drive as RAW file system and unknown device. How can I get back the data when the USB drive shows unformatted error?"
"Although My 8GB SanDisk Cruzer USB drive can be recognized as a removable disk in My Computer, it stops working and I cannot access the drive normally. I tired to access the USB drive in My Computer and under Disk Management, but I got the same error message that you need to format disk drive before you can use it. Can I access the USB drive without formatting?"
How to Recover Data from Unformatted USB Drive
It is a bad experience if SanDisk Cruzer 8GB USB drive is inaccessible when it contains lots of important data, but the good news is that you will not lose any data even if the USB drive is not accessible due to not formatted error. You just need to employ professional data recovery software, with which you can restore those inaccessible files from the flash drive. The data recovery software can not only help you recover files from SanDisk Cruzer USB flash drive, it also allows you to retrieve files from other brands of flash drive such as Sony, Lexar, Transcend, Toshiba and Kingston, etc.
How to Recover Data from Unformatted USB Drive

Step1. Plug the SanDisk Cruzer 8GB USB flash drive to your computer. Download, install and run data recovery software and then choose a proper recovery module.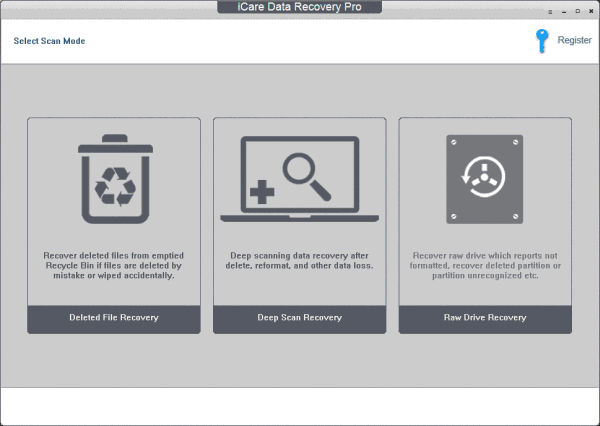 Step2. Choose the USB flash drive so that the software can scan. You just need to wait in the scanning process.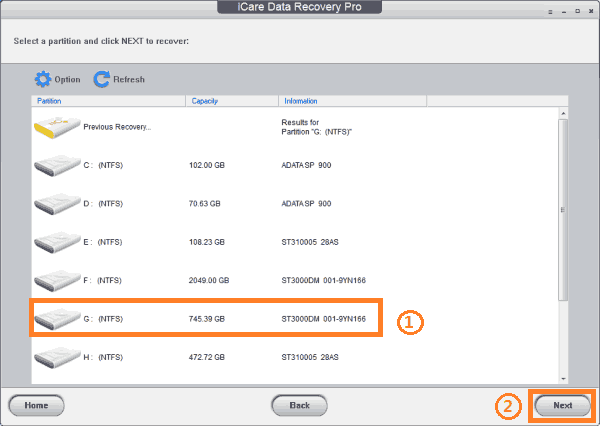 Step3.Choose the files to preview, and then you can select all files you need to recover them in batch.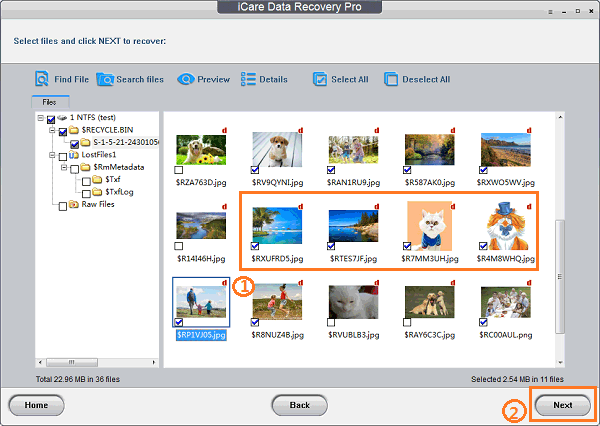 Format SanDisk Cruzer USB Flash Drive to Fix Unformatted Error
Usually, as long as the USB flash drive is not physically damaged, you can retrieve files from an unformatted USB flash drive. When data has been restored, you need to fix the not formatted error if you still want to use this USB drive to store data. Usually, formatting is one of common solution for unformatted error fixing. Therefore, you can format your SanDisk Cruzer 8GB USB flash drive to fix the error and change its file system. It usually takes a little time to format an 8GB USB flash drive, so you can fix the error efficiently. It may take much more time to complete the formatting if you choose to complete the flash drive.
Windows Cannot Complete Formatting on SanDisk Cruzer 8GB USB
In some situations, Windows fails to complete the formatting on USB flash drive if your USB has had sectors or other issues. If you receive message that Windows was unable to complete format when you format on the USB flash drive, you can try to do following things:
1. Run anti-virus program to check if the flash drive is infected with virus and kill all possible virus if possible.
2. Right click USB flash drive and select "Properties", and then click "Check now" button under "Tool" tab. Finally, you can try to fix the system errors and repair bad sectors on the USB flash drive.
3. After repairing bad sectors, you can continue to format the USB flash drive. You can perform full format on the USB flash drive.
FAQs about SanDisk Cruzer USB Drive Data Loss
How to recover data from SanDisk Cruzer USB flash drive when it is inaccessible due to not formatted error?
How can I restore data from RAW SanDisk USB flash drive?
Can I get back data after formatting an unformatted USB flash drive?
How to unformat SanDisk Cruzer flash drive?
With data recovery software for flash drive, you can restore data from your SanDisk Cruzer USB flash drive whenever you run into to problem above.
The similar problem can also occur on an SD card, and you can use the data recovery software to recover photos from formatted SD card, recover delete files from SD card and restore unformatted SD card lost data.

Recover data now!
---
Resource
iCare Data Recovery Pro : powerful all in one rescue software for Windows All OS
Related Articles
Other Articles
Related External Resource