Transcend SD Card Deleted Photo Recovery after Delete Format or Error
Transcend SD card is used by many people, and photos stored on the card can be lost due to many reasons. Here is a case about photo loss from Transcend SD card:
"I bought a new Transcend SD card because the old one is nearly full. I moved all important photos from the old SD card to my new card and then deleted everything on the old card. However, when deleting files from the old SD card, I mistakenly selected all files on the new card and deleted them. How can I retrieve deleted photos on the Transcend SD card?"
In fact, many reasons can cause data loss from an SD card ,sometimes sd card can get corrupted while deletion is only one of them. After deleting files on an SD card, you can restore them with third-party data recovery software.
Transcend SD Card Photo Recovery with Data Recovery Software
For deleted photo recovery on Transcend SD card, a data recovery program is available. You can connect the SD card to your computer and download the memory card data recovery program on the computer. Then, you just need to perform a few simple steps to get back all deleted photos on the card. The data recovery software can be compatible with all kinds of SD card from 128MB to 128GB. All types of images like BMP, JPEG, GIF, PNG, etc are supported by this professional data recovery program. You can follow the guide below to get back deleted photos on your Transcend SD card:

Step1. Plug the SD card to your PC and then download the data recovery program. Install and launch the program and select a recovery module.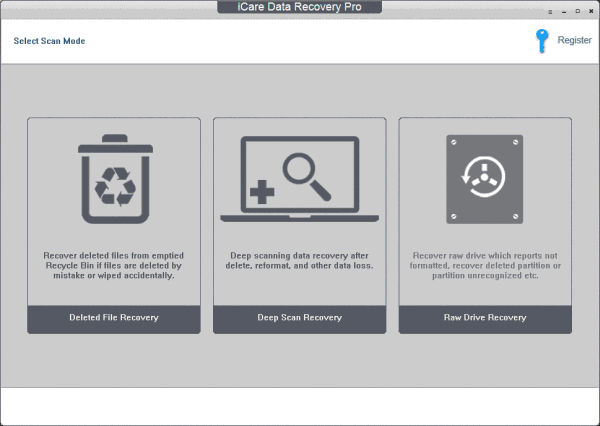 Step2. Select the Transcend SD card as target device and you just need to wait when the software is scanning the selected card.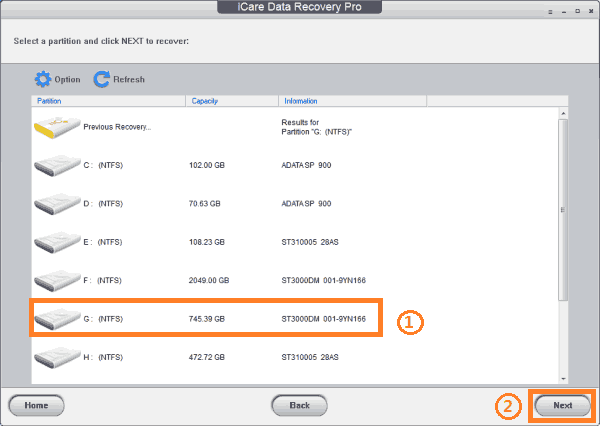 Step3. You can preview found files after scanning. Then, you can save them to another storage media.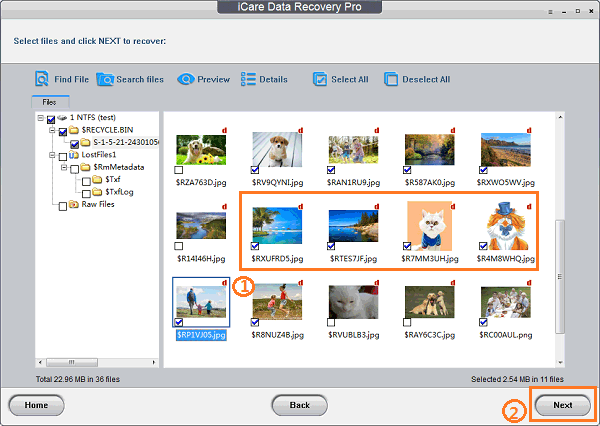 Common Situations for Transcend SD Card Photo Loss
Formatting – You can format an SD card after mistakenly pressing the wrong button on your digital camera, or select the "Format" option on your mobile phone or when the card is connected with your computer. If you format the Transcend SD card on your PC, you may complete format it or quick format.
Deleting – Mistakenly deleting photos on your Transcend SD card on smartphone, digital camera or other device.
SD card is inaccessible – An SD card will become inaccessible due to various reasons, which include:
SD card is attacked by virus or Trojan
SD card has bad sectors
Other unknown reasons – Photos cannot be found on SD card due to other unknown reasons
Transcend SD Card Format Recovery / Deleting Recovery
How to recover deleted photos from SD card after formatting or deleting? After formatting SD card or deleting photos from the card, you can still access the card normally. In this situation, you should be quite careful that you had better not write new data to the Transcend SD card after formatting or deleting. Any new added data may overwrite the deleted photos and make them unrecoverable. Professional data recovery program is available for SD card photo recovery after deleting or formatting. You only need to select proper recovery module in order to perform photo recovery on the formatted or deleted SD card.
SD Card Unformatted Error and Gets Inaccessible
In addition to formatting and deleting, the other situation for Transcend SD card photo loss is that the card become unread or inaccessible due to this and that kind of error. For instance, you may get error message that memory card is not formatted do you want to format it now. In this situation, it is strongly recommended that you had better not format the SD card before retrieving the files you need. When you cannot access the Transcend SD card, you had better run the data recovery program and try to recover files on the card.

Recover data now!
---
Resource
iCare Data Recovery Pro : Data recovery software for transcend sd memory card
Related Articles
Hot Articles
Hot Tags
Related External Resource