SanDisk CF Compact Flash Card Deleted Photo Video Recovery
Delete pictures, videos, music or other types of data from your SanDisk CF card? Want to retrieve those files after deleting mistakenly from your CF card? SanDisk CF card is good storage media for data storage, but many CF card users frequently make mistake by deleting important files on the card without any backup. If you don't want to lose the files permanently after deleting, a third-party data recovery tool can help you restore the lost files.
Data Recovery Software Download for Deleted File Recovery
After deleting files from a SanDisk CF card, the files are not erased completely. In this situation, you can use data recovery software to scan the CF card and it will help you search for those deleted files. In order to perform SanDisk CF card recovery with the data recovery software, you need to connect the card to your computer or laptop. The data recovery software supports Windows XP, Windows 7, Windows 8, etc and supports to retrieve all types of files after deleting from the SanDisk Compact Flash card.
Guide to Undelete Files from SanDisk Compact Flash Card

Step1. Connect the SanDisk CF card to your computer and download the data recovery software. Install and run the software, and then select a proper recovery module.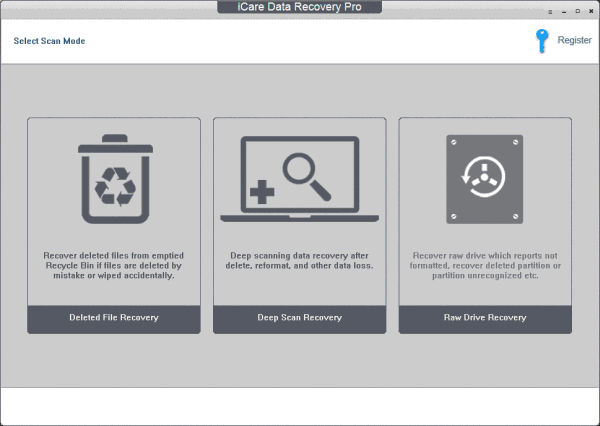 Step2. Choose the SanDisk CF card as target device, and the software will scan the selected device for lost files. You only need to wait during the scanning.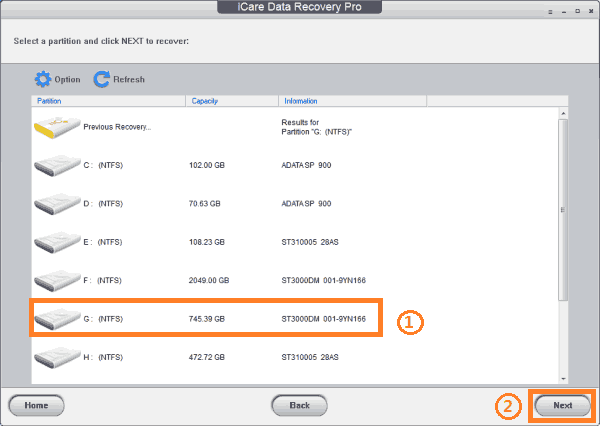 Step3. You can preview the files after scanning. Then, you can choose the files you need and recover them.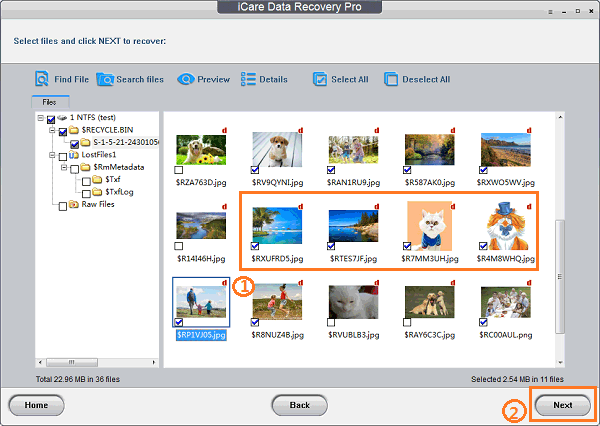 Mistakenly Delete Files from SanDisk CF Card on Digital Camera
"I bought a SanDisk CF card and inserted it to my Nikon digital camera. I like to take pictures and store them on this CF card. Recently, my CF card is nearly full, so I transferred some pictures to the computer's hard disk partition. Then, I delete some pictures from the CF card. However, when I deleted the pictures, I mistakenly deleted some important data that has not been transferred to my computer. Can I undelete my SanDisk CF card for free photo recovery?"
It is common to mistakenly delete files from CF card on your digital camera. Unfortunately, there is no recycle bin on a digital camera to store the mistakenly deleted files on the memory card. Therefore, a third-party data recovery tool is necessary if you want to undelete the files. Data recovery software allows you to restore the deleted files as long as they are not overwritten by new added data. Therefore, you should stop writing any new data to the SanDisk CF card after deleting.
Delete Files When SanDisk CF Card Is Connect to PC
"I wanted to transfer some data from my 8GB SanDisk CF card to another memory card SanDisk 16GB SD card, so I connect both of the memory cards to my PC. Before transferring data, I decided to delete files stored on the SD card. However, I accidentally deleted some pictures from my CF card instead of the SD card. How do you retrieve deleted files from the SanDisk CF card?"
If you have ever made the similar mistake, you will know that data deleted from any external device on a computer will not be moved to Recycle Bin. In another word, when you delete files from SanDisk CF card on your computer, the deleted files will be deleted permanently. However, it doesn't mean that the files have been deleted completely, so you can use the data recovery software to restore the lost files after deleting.
Data recovery software allows you to restore files no matter you delete them on digital camera or computer. The data recovery software is also able to restore files when got deleted by Shift + Delete keys.
The data recovery software is also available for SD card deleted photo recovery when you deleting files by mistake or format the memory card.

Recover data now!
---
Resource
iCare Data Recovery Pro : powerful all in one rescue software for Windows All OS
Related Articles
Other Articles
Related External Resource