SanDisk Extreme SD Card Photo Video Recovery - deleted lost by error
A 16GB SanDisk Extreme SD card can store a large amount of data, but it will be terrible disaster if all data stored on the 16GB SD card is lost. Many people cannot afford to lose such a large amount of data, so they often feel quite frustrated when running into the problem about SD card data loss. In this article, we will introduce the solution for SanDisk Extreme SD card 16GB data recovery no matter how files got lost.
SD Card Recovery Software to Restore Files
Data can be lost from SanDisk Extreme SD Card due to various reasons, but data recovery software is available for lost data recovery as long as the card is not overwritten.even for the corrupted is card The data recovery software supports to recover pictures, videos, music, office files, emails, and more other types of data from SD card in following situations,
Steps to Retrieve Data from SanDisk 16GB 32GB SD Card

Step1. Connect the SanDisk SD card to your computer. Download, install and run data recovery software and choose a proper recovery module.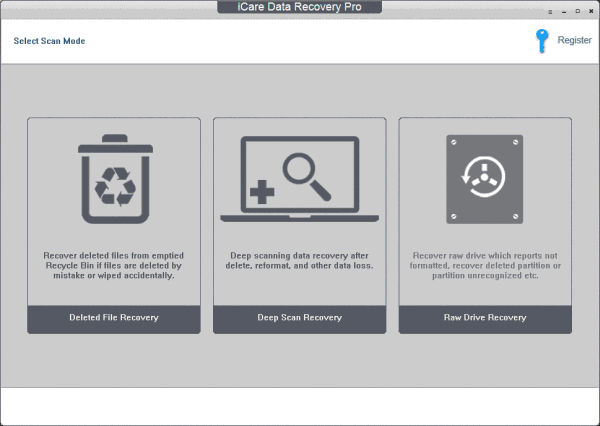 Step2. Choose the SD card as target device and let the software scan. You only need to wait during the scanning.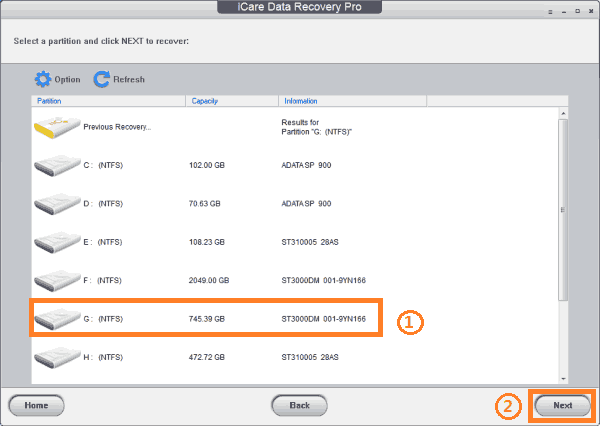 Step3. Preview the found files after scanning and then select the files you want to recover to save them to a different storage media.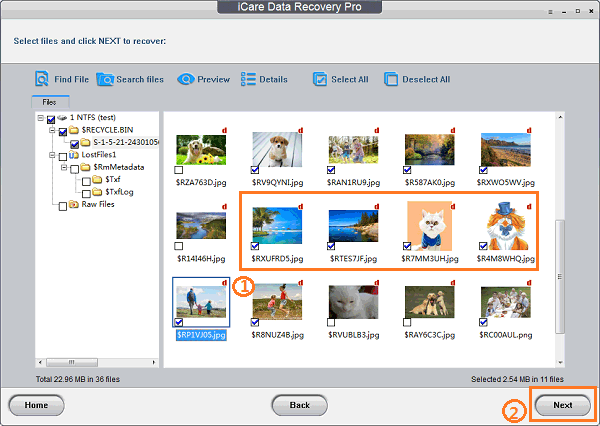 Data Recovery after Formatting SanDisk Extreme SD Card 16GB
"Please help! I mistakenly formatted my SanDisk Extreme SD card 16GB on my digital camera and now there is nothing left on the card. There is about 10GB valuable data including pictures and videos on the card before formatting. How can I restore those files?"
No matter how much data you have stored on your SanDisk Extreme SD card, formatting can erase the card quickly. If you don't want to lose those lost files permanently, you should stop adding new data to the formatted card and then run professional data recovery software, with which you can scan for the formatted SD card and get back lost files. The data recovery software allows you to restore data from SanDisk Extreme SD card and other types of memory card when got formatted on cell phone, digital camera, computer or any other device.
SanDisk SD Card Recovery after Pressing Shift + Delete
"I often like to delete files on hard disk by pressing Shift + Delete keys, because I don't want them to be moved to Recycle Bin. Today, I also pressed Shift + Delete keys to delete some photos on my 16GB SanDisk Extreme SD card. After deleting, I realized that I have mistakenly deleted some important files. Is it possible to undelete the files after shift deleting?"
Files deleted from SD card when connecting to a PC will never be moved to Recycle Bin no matter you delete them by pressing Shift + Delete keys or Delete key, because Recycle Bin only stored data deleted from PC's hard disk. Therefore, you need to rely on data recovery software to undelete the files from SD card.
SanDisk Extreme SD Card Is Inaccessible
"I cannot access my SanDisk Extreme SD card because it says memory card needs to be formatted before I can use it. Can I access the card without formatting the card because it contains lots of important files?"
An SD card might be inaccessible due to not formatted error and other errors like RAW file system, data error, etc. In this situation, you should run data recovery utility to restore data from the inaccessible card rather than formatting it. When data has been restored successfully with the data recovery software, you can format the card to fix the error and make the card accessible.

Recover data now!
---
Resource
iCare Data Recovery Pro : Data recovery program for sandisk extreme sd card retrieval
Related Articles
Hot Articles
Related External Resource