Recover Pictures from Nikon SD Card When Cannot Be Detected by PC
"My SD card 4GB for Nikon digital camera stops working normally when I want to use the camera to take some pictures. I cannot take any picture because it says the memory card is full. But the fact is that there is 2GB free space left on the SD card at least. So I take the SD card out of the camera and connect it to my computer via a card reader. After connecting the card, I can find nothing in My Computer. The SD car cannot be detected under Disk Management, either. I have no idea what to do next. Can you tell me how to retrieve deleted pictures from SD card when it cannot be detected by PC?"
Solution - SD Card Picture Recovery with Program
The reasons why SD card stops working normally might be various, but a useful and good solution for corrupted SD card photo recovery is to rely on free photo recovery software. With the data recovery software, you can not only recover pictures but also recover all types of other files from any SD card when it stops working on digital camera or even cannot be detected by PC. The software can work on almost all Windows PC to help with file recovery from SD card like SanDisk, Toshiba, Transcend, Kingmax, Kodak, Kingston, Samsung, PNY, Lexar and more. You can refer to the following steps to recover pictures lost from SD card for Nikon digital camera when the card is not detected by PC:
Steps to Recover Data from Memory Card

Step1. Connect the SD card to your PC and then download the data recovery software. Then, install and run the software and select a recovery module.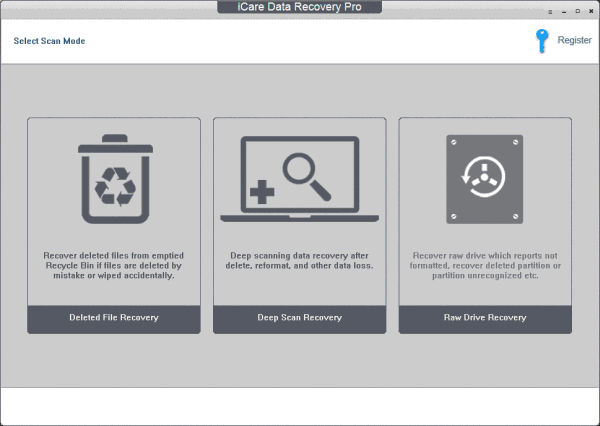 Step2. Select the device for scanning. You only need to wait when the software is scanning.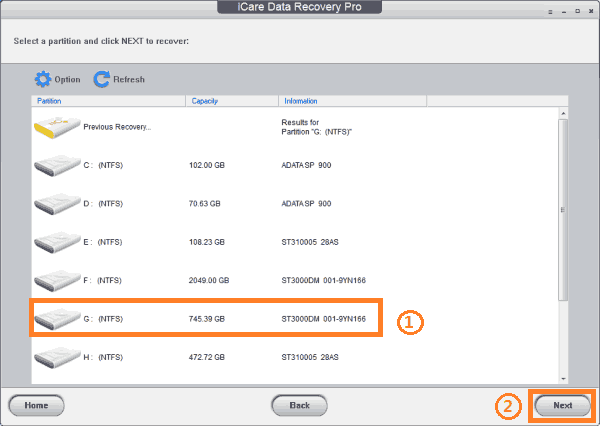 Step3. You can preview the found files after scanning. Then, you can choose the files you need and recover them.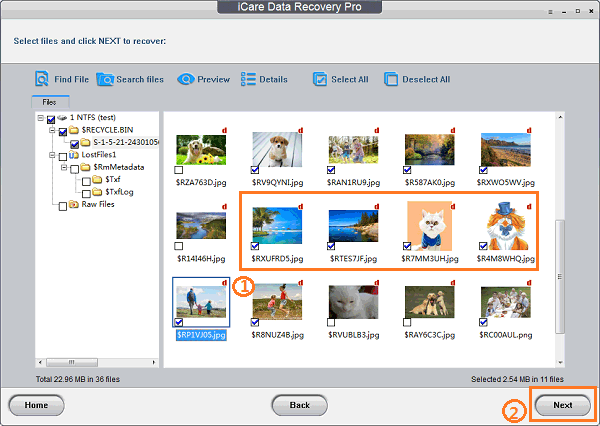 SD Card for Nikon Camera Photo Recovery
SD card is commonly used in different digital cameras including Nikon digital camera. When an SD card has been used for a long time, it may become corrupted and stops working normally in your camera. In addition, if you have connected your SD card to a public computer, it may be attacked by virus or Trojan and stops working normally. What is more, if you often remove your SD card without switching off your digital camera or disconnect the card from your PC unsafely, the card may become corrupted too. In a word, an SD card can be corrupted and stop working due to many reasons.
When your SD card for Nikon digital camera stops working, you don't need to worry because the data recovery software is specially designed for SD card recovery when it is reformatted by mistake, deleted or cannot be detected by PC.
Similar Error on SD Card for Nikon Camera
It is headache if the SD card cannot be detected under "My Computer" and "Disk Management", but you can still try to recover deleted files from the SD card with the data recovery software. There is another situation that the SD card cannot be detected by PC. When you connect the card, it cannot show up in "My Computer", but you can find it show as an unknown device under "Disk Management. In this situation, you can also use the data recovery software to restore files on the card. If possible, you may try to format the card under "Disk Management" after data recovery.
About Nikon Digital Camera
Whether you are a digital camera enthusiast or not, I think you know Nikon digital camera. It is developed by Nikon Corporation which is founded in 1917 in Japanese. Nikon digital camera has several series, which include:
Nikon digital camera S series: S stands for Style, so this series of digital cameras are usually in good appearance and it is easy to handle.
Nikon digital camera P series: P stands of Performance. This series of digital camera usually have a good performance.
Nikon digital camera L series: L stands of Life. This series of digital cameras include Nikon L 310, Nikon L 410, etc.
Nikon digital camera D series: This series of digital cameras are Digital Single Lens Reflex camera.

Recover data now! The data recovery software can not only help recover files from unrecognized SD card, but also enables you to recover deleted images from formatted SD card.
---
Resource
iCare Data Recovery Pro : All in one data recovery for undetectable nikon camera sd card recovery
Related Articles
Hot Articles
Hot Tags
Related External Resource