Recover Pictures from RAW XD Card Unformatted Error
"Today, I connected my FujiFilm XD card to my computer through a card reader and tried to copy some files. However, I mistakenly formatted the XD card. I stopped when I realized the mistake, so the format is not completed. However, I cannot access the XD card anymore because Windows reports that card is not formatted when I tried to open the card. Reinserting the XD card to my digital camera, it reports the similar error message. I need to get back the pictures stored on the XD card. How can I extract files off the XD card without formatting it?"
"My XD card shows as a RAW drive when I connect it to my PC. System says that memory card needs to be formatted when I double click the card. What should I do to fix the error? I still have many important pictures stored on this unformatted RAW card. Can you tell me how to get back those inaccessible pictures from XD card?"
Photo Recovery off RAW Unformatted XD Card
Do you want to retrieve files from your XD card when it reports not formatted error and changes to RAW file system? If so, you had better not perform any operation on the card and then you can use the read-only data recovery software for free photo recovery off the unformatted RAW XD picture card. This data recovery software is able to deep scan the unformatted XD card to search for all kinds of lost files, so you can get back not only photos but also other types of files off the XD card without formatting it. The software can work on Windows PC, so you need to connect your XD card to a Windows PC and follow the steps below to perform data recovery from not formatted XD card.
Steps to Restore Pictures off Not Formatted RAW XD Card

Step1. Plug the XD card to your PC via a card reader. Download and install the data recovery software. Run the software and choose a recovery module.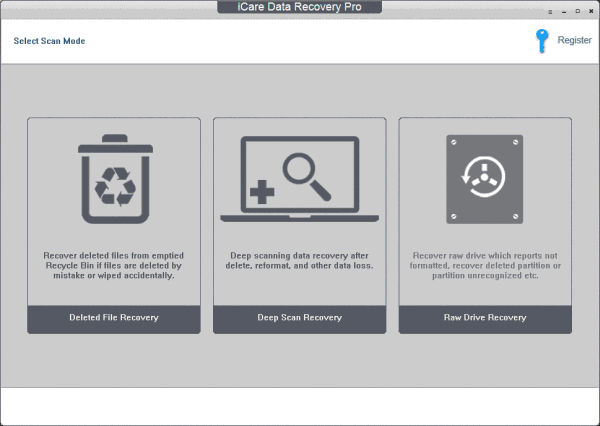 Step2.  Choose the XD card for scanning and then you just need to wait when the software is scanning.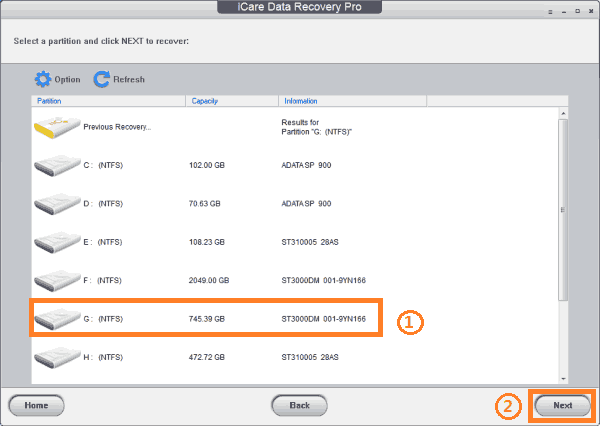 Step3. You are allowed to preview the found pictures when scanning is completed. Then, you can select all files you need and save them.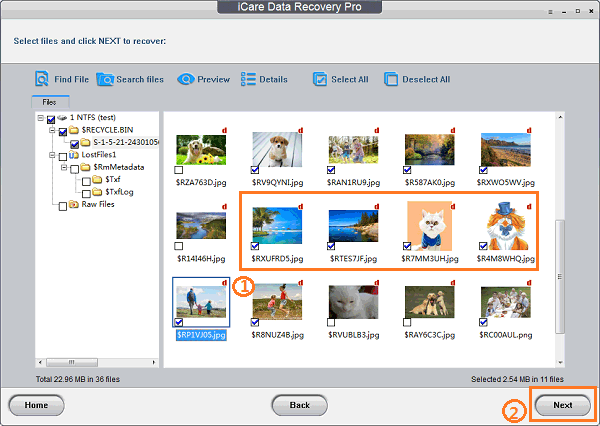 Fix Not Formatted Error / Convert RAW to FAT32
You can still use the XD card for data storage if you can fix the not formatted error and convert its file system back to FAT32. If you want to convert XD card from RAW to FAT32, you can format the card when data is recovered successfully. You can reinsert the unformatted XD card in your digital camera and format it. You can also format the XD card by connecting it to your computer. After fixing the not formatted error by formatting the card, you had better use your XD card properly in order to avoid the similar RAW unformatted problem.
==>> If you want to convert RAW to NTFS, please refer to - Solution for RAW to NTFS converting>>
Remove XD Card Properly
Just as you know, an XD card is often used in digital camera like Olympus and FujiFilm for data storage. Sometimes, you may need to remove the XD card from your digital camera. You had better remove your XD card properly. For example, when you want to remove your XD card from digital camera, you should switch off the camera first of all. Besides, if you need to disconnect your XD card to your PC, you should also remove it safely. You cannot remove it during data transferring.
Protect XD Card from Suffering from Physical Damage or Virus Infection
An XD card can be physically damaged in some situations. If you do not want to lose any data due to physical damage, you had better always use your card properly and put it in safe place. If your XD card gets physically damaged, it will be impossible to restore lost files because even data recovery software is not available for data recovery from a physically damaged XD card. In addition, you should be careful to prevent your XD card from being infected with virus. If an XD card is attacked by virus, it may lead data stored on the card to be corrupted and become unreadable. In most case, if data is corrupted due to virus infection, you may be unable to open it even if you can use the data recovery software to recover it.
Similar Problem as RAW Unformatted Error on XD Card
As a storage device, XD card may become inaccessible due to some other similar error like RAW and unformatted error. Here are some possible error messages on XD card, which can lead an XD card to be unreadable:
Digital camera cannot detect XD card. It says no memory card inserted
System cannot recognize XD card when connecting it to computer
XD card requires formatting but Windows was unable complete the format
More other error messages

Recover data now! You can also use the memory card data recovery tool to recover photos from SD card and other memory card when you meet the similar data loss issue.
---
Resource
iCare Data Recovery Pro : powerful all in one rescue software for Windows All OS
Related Articles
Other Articles
Related External Resource