Recover Photos from SD Card That Keeps Saying Not Formatted Error
Last updated on 06/02/2018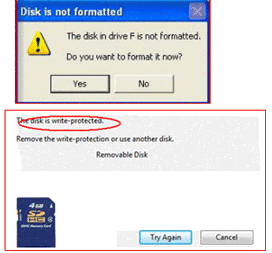 "I have stored thousands of photos on my 32GB SanDisk SD card, but I cannot access the SD card anymore because the SD card shows not formatted on digital camera and computer. Camera and computer keep saying that I need to format the SD card before I can use it once I tried to access the card. I have made every effort to fix the error except formatting the card, but none of them worked. Must I format the corrupted SD card in order to fix the not formatted error? But how to get back lost files after formatting the SD card?"
"My SD card still worked fine just now, but my digital camera switched off when I was taking pictures. After turning on the digital camera again, it says SD card needs to be formatted. I think the SD card might be corrupted due to unexpected power off of the digital camera. Now, I want to get back all lost photos from the unformatted SD card without formatting it."
Solution - Unformatted SD Card Photo Recovery with Program
Unformatted SD card photo recovery and not formatted error fixing are different things, so it is completely wrong if you think that you can get back lost photos after fixing the not formatted error. If you want to restore lost photos on an unformatted SD card, you need to rely on professional data recovery software for memory card. The software has the function of retrieving photos (BMP, JPEG, GIF, PNG, RAW images, etc) from unformatted SD card from SanDisk, Transcend, PNY, Lexar, Kingston, Kingmax, Samsung, Maxell and more. When data is restored, you can format the SD card and fix the not formatted error.
Guide to Recover Photos SD Card That Needs to Format
Recover deleted photos from SD card by free download iCare Data Recovery and follow the steps below:

Step1. Insert the unformatted SD card to a card reader and connect it to your computer. Download and install the data recovery software. Then, you can launch the software and select a recovery module.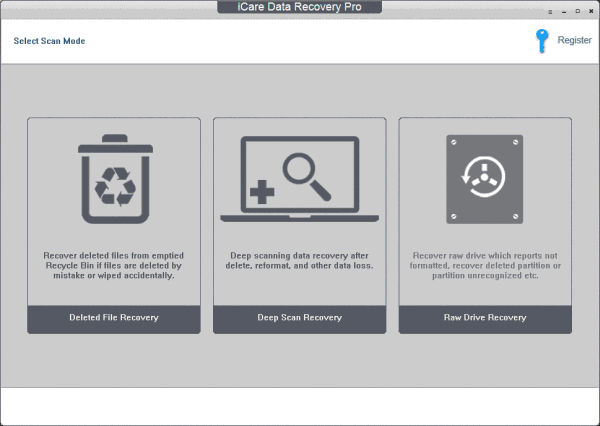 Step2.  Select the unformatted SD card and let the software scan for lost files. You just need to wait when the software is scanning.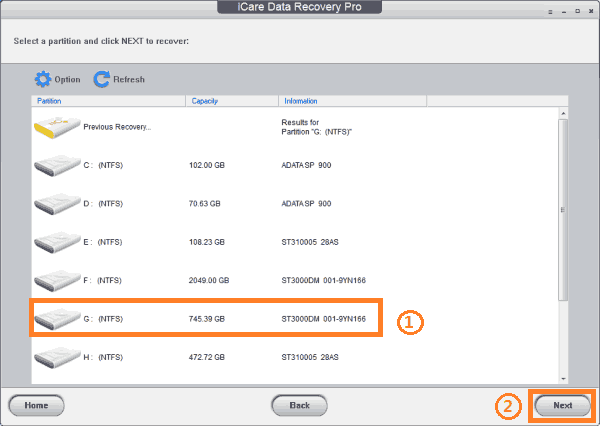 Step3. When the scanning is completed, you are allowed to preview the found files. Then, you can select the photos lost from the card and save them to another storage device.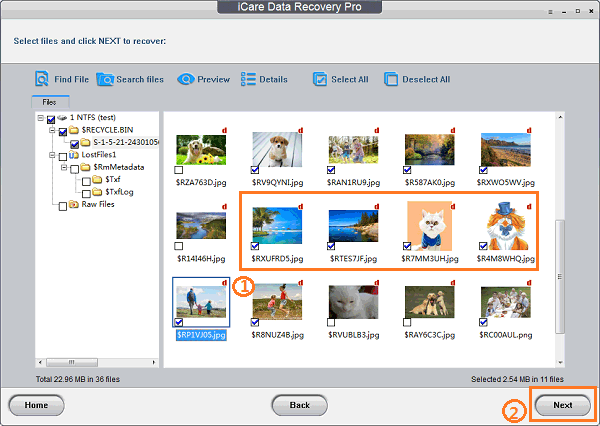 Fix Not Formatted Error by Formatting SD Card
Data recovery software is only available for SD card recovery in all data situations, so you still need to format the SD card in order to fix the not formatted error. Usually, you can format an SD card when inserted in digital camera or cell phone. If the SD card reports not formatted error, you had better full format the SD card by connecting the card to your computer. Although it often takes much longer time to full format an SD card than quick format, full format can check and mark possible bad sectors on the SD card so that data will not be stored on the marked space in the future. You can also quick format memory card to fix the error.
==>> PC shows alert that SD card cannot be formatted? Please see this page to fix the problem - SD card is unable to be formatted by Windows>>
Convert SD Card from RAW to FAT32
When an SD card reports not formatted error, you may find that its file system will accordingly turns to RAW. Windows cannot recognize RAW file system, so you cannot access any file on the SD card when it has not formatted error and RAW file system. If you want the SD card to work normally, you can format the SD card from RAW to FAT32. When you format the SD card, Windows system will ask you to select a file system. You just need to select FAT32 and the SD card will be changed to FAT32 file system when formatting is completed. After converting RAW SD card to FAT32, you will find that you can access the card and use it normally again.

Recover data now! iCare Data Recovery Pro has the ability to recover files after format the RAW SD card.
---
Resource
iCare Data Recovery Pro : Retrieve pictures from SD memory card that asking for reformat.
Related Articles
Related External Resource