Recover Data from RAW SD Card when it needs reformat
Last updated on 06/02/2018
"My SD card is corrupted in my mobile phone, and it says no storage media when I try to open the card on my mobile phone. Then, I connect it to my PC but the Windows system recognizes it as a RAW device and asks me to format the disk when I want to open the card. My SD card was FAT32 file system, but I don't know how it changes to RAW. How can I access data from a RAW SD card ro courrupted sd card without formatting the card? Or is there any way for raw SD card recovery?"
It is much convenient to save data on an SD card, but it is also easy to lose all data stored the SD card due to RAW file system. Therefore, this article will tell you how to recover lost data on an SD memory card when it changes its file system to RAW.
RAW SD Card Data Recovery
When you are asked to format the sd card, or sd cannot be formatted somehow, you need a raw sd card recovery tool to recover data from a RAW SD card at first. You should not format the SD card. Instead, you need to choose read-only data recovery software by iCare, with which you can extract files on the RAW SD card even if you cannot access the card. The iCare data recovery software allows you to recover files such as pictures, images, videos, music, documents, etc from all kinds of SD card such as micro SD card, mini SD card, MMC, SDHC, SDXC and other types of memory card whose file system is RAW. You can follow the steps below to retrieve files off a RAW SD card.
RAW SD Memory Card Recovery Software to Recover data from damaged sd card

Step1. Connect the SD card to a computer. Download and install the data recovery software. Then, run the software and choose a recovery module.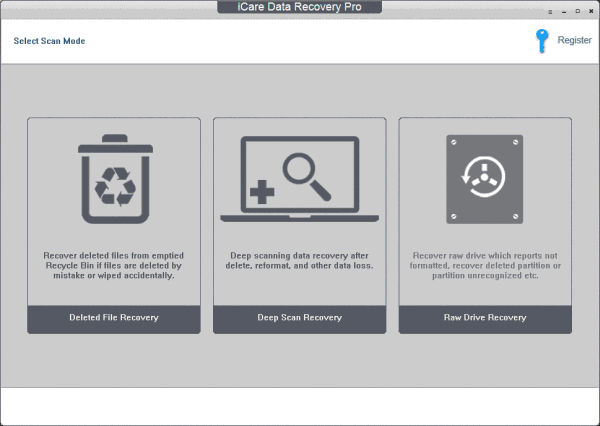 Step2. Choose the SD Card as target device. Then, the software can scan the selected device to search for files on the card.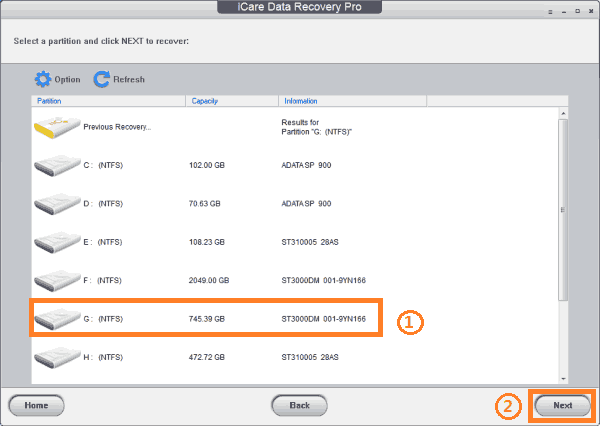 Step3. When the scanning is finished, you can preview the found files. Then, you can select the files you need and save them.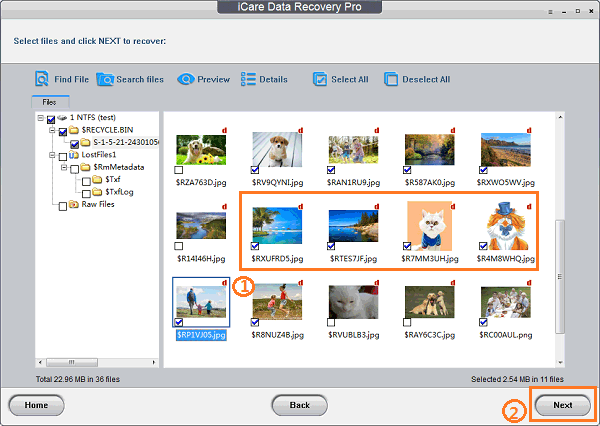 SD Card RAW Format to NTFS / FAT32
Data recovery software allows you to recover files on the RAW SD card and save the recovered files to another storage media. If you still want to use the SD card to store data in the future, you need to change to card from RAW to NTFS or FAT32. The simplest way to convert the RAW SD card to NTFS or FAT32 file system is to format the memory card. You can quick format memory card or full format the SD card by connecting the card to your PC.
Cannot Format RAW SD Card
It is a complex problem that RAW SD card cannot be formatted because it might be caused by many reasons. Here, we do not explain it one by one. You can go to another article on this site for details – RAW drive reasons and solutions>>
How to Fix RAW SD Card without Formatting?
When it is not able to format a RAW SD card, the most important thing is whether it has any other way to fix RAW problem without formatting. You can try following two methods:
1. Repair RAW SD Card Using Command Prompt
2. RAW to FAT32 Converter
For details, please go to this article – Change RAW to FAT32 without reformatting>>
Similar RAW Error on Other SD Card
RAW error can occur on all types of device like raw external hard disk, hard disk, raw USB flash drive and memory card including micro SD card, mini SD card, SDHC, SDXC, MMC, XD card, CF card, etc. Apart from RAW drive error on SD card, there are some other similar errors, such as:
SD card needs to be formatted before you can use it
SD card cannot be recognized or detected by PC
There is no storage media on camera or mobile phone
SD card cannot be initialized
"Sector not found" error message while accessing any file
More other unknown error messages

Recover data now!
---
Resource
iCare Data Recovery Pro : Advanced data recovery software to retrieve files from raw sd memory card.
Related Articles
Hot Articles
Related External Resource