Please Insert Disk into Drive Error on Nikon Coolpix Digital Camera SD Card
"I just had a good time with my parents on our trip to European. We took lots of pictures and this morning I wanted to view those pictures. However, when I connected the SD card for my Nikon Coolpix digital camera to my computer, I met a problem. After connecting the SD card, Windows system can recognize the SD card as a removable device. However, when I wanted to access the SD card, I received a message Please insert disk into to drive I (my SD card shows as removable disk drive I after connecting to my computer). Then, I disconnected the SD card and reconnected it to another computer, but I still got the same message. I have no idea what to do but I really want to recover the pictures stored on the SD card. Is there any clue?"
Solution - SD Card Data Recovery Software Download
It seems that many people have encountered the similar problem on SD card or other storage media, but most of them still feel helpless since it is difficult to resolve the problem. As a matter of fact, you are able to recover files from the SD card with help of the SD card recovery software when you receive message like "Please insert disk into drive". The SD card recovery software is a professional data recovery utility, which can deep scan an SD card for lost files when it is unreadable, undetectable or unrecognizable. This software allows you to recover files off all types of SD card within about 3 steps:
Steps to Recover Data from Memory Card

Step1. Plug the SD card to your computer and then download the SD card recovery software. Install and run the software and then choose a recovery module.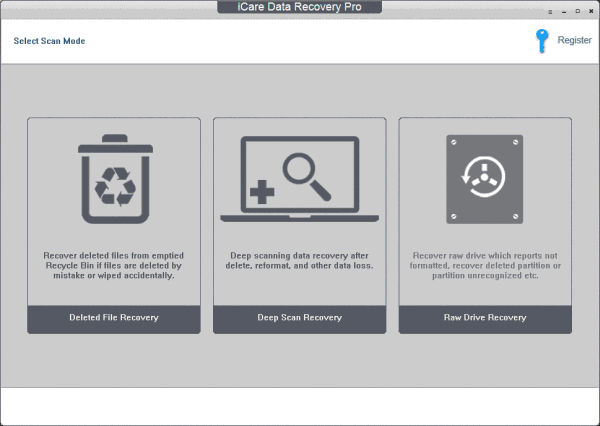 Step2. Choose the SD card and then let the software scan for lost files. When the software is scanning, you only need to wait.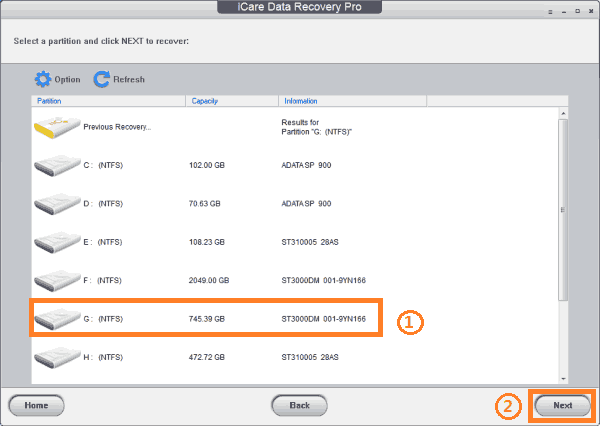 Step3. You can preview the found files after scanning. Then, you can choose the files you need and recover them.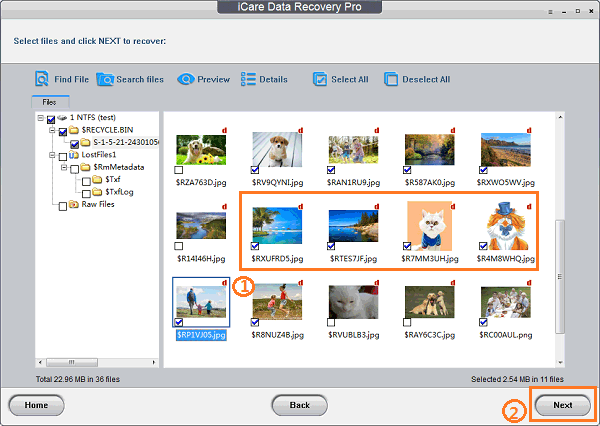 What Should You Pay Attention to When Receiving Please Insert Disk into Drive Error Message on SD Card?
1. If it is the first time you receive such kind of message, you had better reconnect the SD card to a different computer, or you can try to connect the SD card to your computer through a different card reader. Sometimes, you may receive the message to ask you to insert disk into drive when the card reader is corrupted.
2. If you still receive the same message after connecting the SD card to a different computer, you had better stop doing anything to the card before you can getting back files you need on it.
3. Take out the SD card from your digital camera and protect it from being physically damaged or destroyed due to any unexpected reasons. If the SD card gets physically damaged, you will lose the chance to restore lost files.
Similar Problem on Other Storage Devices
SD card is widely used in digital camera and mobile phone, and other types of memory card like CF card, XD card, etc can also work perfectly in digital camera and mobile phone. Therefore, the error mentioned above can also occur on those memory cards. In addition to memory card, you may run into the similar problem on other media like external hard disk, USB flash drive and more. The SD card recovery software can not only recover deleted photos from SD card, but also allows users to restore files from any other storage media. In a word, the software is available for lost data recovery from all storage media as long as it is not physically damaged and the data stored on it is not overwritten.
This iCare Data Recovery software enables you to recover lot pictures/videos/music from memory card of phone, digital camera and other devices.

Recover data now!
---
Resource
iCare Data Recovery Pro : Data recovery program for unreadable sd card when nikon coolpix asks to insert new one
Related Articles
Hot Articles
Related External Resource