CellPhone Says SD Card Blank or Has Unsupported File System
Last updated on 17/01/2018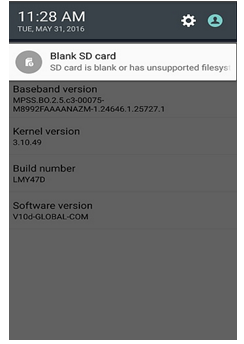 SD Card Recovery when it shows blank or has unsupported file system
iCare Data Recovery is available for recovery of SD card when it shows blank or has unsupported file system on any mobile phone. This software supports various brands of corrupted SD memory card for data recovery by connecting the card to any Windows computer.
"Hi! I meet a problem on my SD card for Samsung mobile phone. I received a message to say SD card is blank or has unsupported file system after I took some pictures with my phone. Then phone asked me to format the memory card, but I don't want to format it because it still contains lots of files. Inserted the SD card to my laptop, Windows system still pops up the similar message to say SD card needs to be formatted. I tried to right click the SD card to see if I can fix the error, but all options are grayed out except the Format and Properties options. Checking the Properties of the SD card, it shows as unknown device with RAW file system. The free space, used space and capacity show 0 byte. Well, here is all the information I can tell. Please help me restore files stored on the SD card."

>>Quick Solution for Unsupported SD Card Data Recovery
Download iCare Data Recovery Pro to recover photos videos from an SD card which is blank and has unsupported file system on your camera, phone or computer.
Solution for SD Card Recovery When Has Unsupported File System and Blank
Data is recoverable with a third-party recovery tool when phone says SD card is blank or has unsupported file system. Usually, such kind of problem can be caused by different reasons. However, as long as the card is not physically damaged, the professional data recovery software is able to help restore files deleted from memory card. This data recovery software can work with all brands of SD card such as SanDisk, Samsung, Toshiba, Lexar, Sony, Lexar, Transcend, Kingmax, Kingston, etc to restore photos, documents, videos, music, and more. The data recovery is only a data recovery tool, which enables you to recover files when SD card shows error. Therefore, you still need to format the SD card to fix the error if you want to continue to use the card in the future.
Video Tutorial: how to use iCare Data Recovery for file rescue
Guide to Recover SD Card Files That Is Inaccessible due to Unsupported File System
Data recovery software free download for SD card recovery now when it shows blank and unsupported file system on your phone:

Step1. Plug the SD card to your PC through a card reader and download the data recovery software. Install and run the software and then select a recovery module.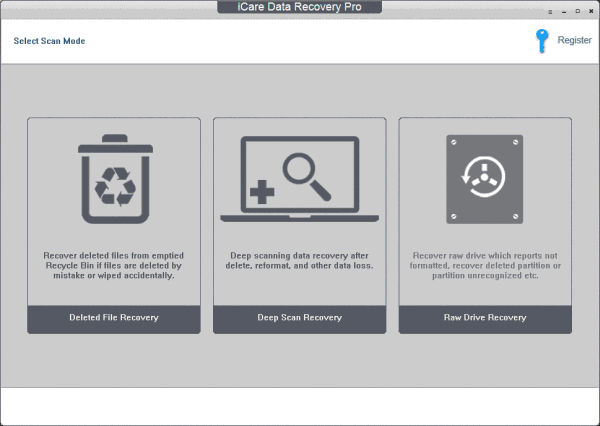 Step2. The software will can the SD card after you select it as target device. And you just need to wait during the scanning.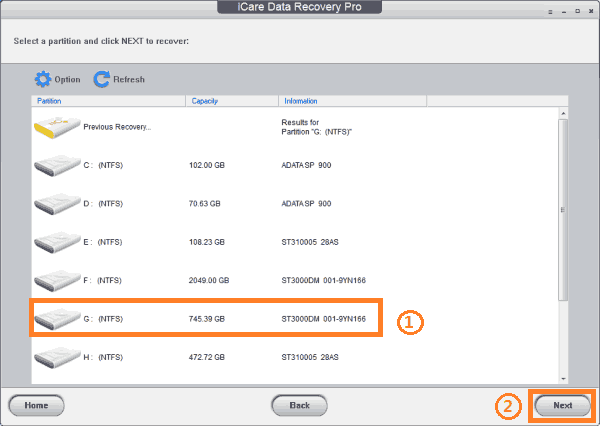 Step3. It allows you to preview files after scanning and then you choose all file you need to recover and save them.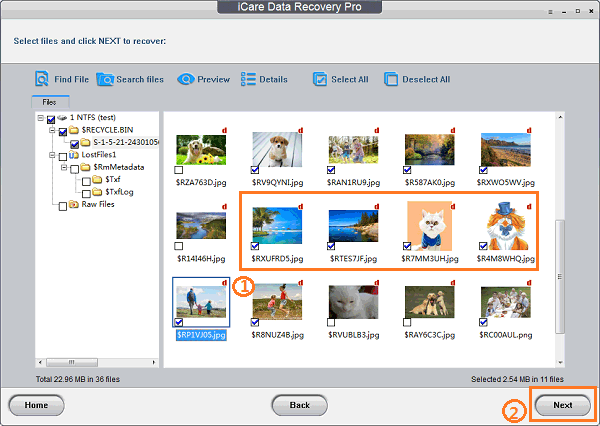 SD Card Is Blank with 0 byte Space
SD card blank or has unsupported file system raw is error message, which usually show in a smartphone. Probably, the SD card is corrupted or files on the card are corrupted, so phone cannot recognize it and show SD card files normally and say it is blank. In this situation, you will find that the capacity of SD card will show 0 byte if you connect the card to your computer. Although it says SD card is blank, it doesn't mean that there is no data on the card. Therefore, you can use the data recovery software to retrieve files from the card.
SD Card Requires Formatting That Has Unsupported File System
An SD card usually has FAT32 file system when it can work normally in mobile phone. If SD card changes its file system to RAW, phone or other device will consider it as an unsupported file system. Phone or PC asks you to format the SD card so that you can convert its file system from RAW back to FAT32. In order to avoid data loss due to formatting, it is recommended you to reformat the SD card after recovering the files you need. If possible, you had better format the SD card by connecting it to your computer via a card reader rather than formatting it in your mobile phone.
The similar issue might also occur on a USB flash drive. Virus infection, bad sectors and more other kinds of reasons can lead your USB flash drive to be unreadable and reports not formatted error. If you receive message like USB drive is not formatted, you can also use the iCare Data Recovery to restore files and then format the USB.
Although SD card shows blank and unsupported file system, the previous data is still on this SD card. You are able to extract those inaccessible files from the SD card by using iCare Data Recovery. Never write any file to this SD card before restoring what you need!
>> Download the data recovery software now and launch it on Windows PC to deep scan the RAW SD card which is blank to search all data.

Recover data now!
---
Resource
iCare Data Recovery Pro : Advanced recovery utility for blank sd card which has unsupported file system
Related Articles
Other Articles
Related External Resource