PC Cannot Recognize a 64GB SD Card
"My 64GB SD card still worked on my smartphone last night, but this morning when I connected it to my PC, system cannot recognize the SD card normally. At beginning, the SD card was showing as a removable disk in My Computer, but soon it disappeared. Then I unplugged the SD card and reconnected it to the computer again, but this time the SD card can no longer show in My Computer. It doesn't matter whether I can reuse the SD card or not, but the important thing is that I want to restore all files stored on this card. Please give me some clue."
"Windows XP PC stops recognizing a 64GB SD card for my Nikon digital camera, but the card still contains lots of precious files. What can I do if I want to get back all the files from an corrupted SD card?"
Solution to Restore Files When PC Cannot Recognize 64GB SD Card
PC will fail to recognize an SD card in many situations. For example, the SD card is attacked by virus or the SD card is corrupted, etc. Anyway, as long as the SD card is not physically damaged, third-party data recovery software will help get back lost files. The professional data recovery software is specially designed for anybody who wants to perform data recovery when SD card or other device cannot be recognized normally. By relying on this software, any type of files such as videos, music, images, documents, etc can be restored effectively and efficiently. What is more, this software can work with all brands and types of SD card.
Steps to Recover Files from 64GB SD Card

Step1. You need to connect the SD card to your computer through a card reader. Then, you can download and install the data recovery software. Finally, you can run the software and choose a recovery module.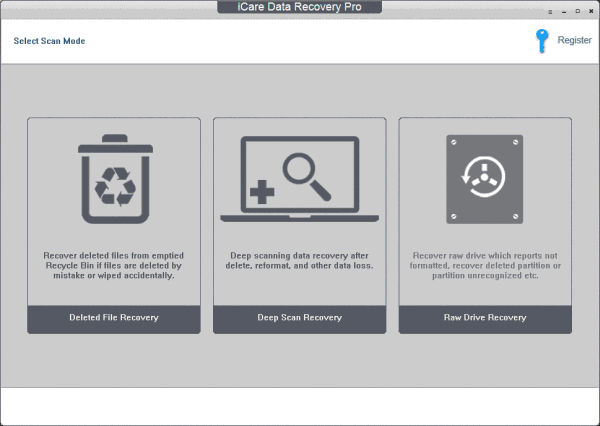 Step2.  Select the SD card as target device and let the software scan for lost files. You just need to wait patiently before the scanning is completed.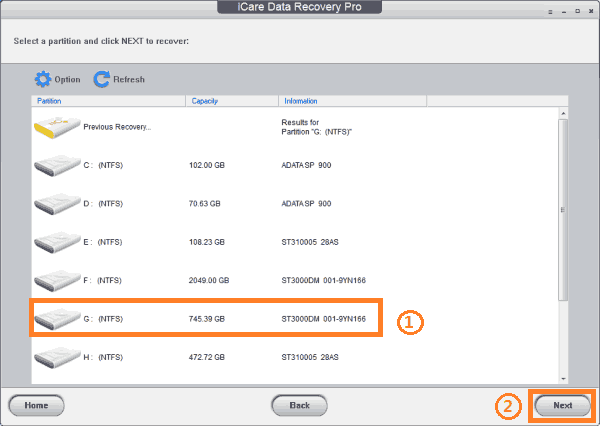 Step3. You can preview files after scanning and then you can select the files you need to save them.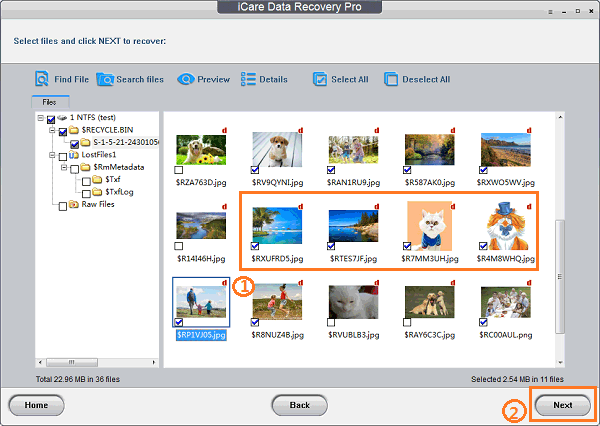 Please Insert a Disk into Drive
SD card shows as a disk drive after connecting to your computer but you cannot access it? When you double click the SD card, Windows pops up message like "Please insert a disk into drive". If you encounter such kind of problem, please check if the SD card is connected properly or if there is any problem with the USB cable or card reader. Sometimes, problem can be resolved by reconnecting the SD card or changing another card reader. However, if the problem still exists, probably you need to free download data recovery software to recover deleted photos from SD card.
Similar Problem on Other SD Card like Micro SD, Mini SD
It is a quite common problem for SD users that the card is not recognized by PC. Such kind of problem can also occur on other SD card like mini SD card, micro SD card, SDHC card, SDXC card and MMC card. The data recovery software is also available when you need to recover files from those memory cards when PC cannot recognize it. In addition, there are some other similar problems that can occur on an SD card, in which situation you can also use the data recovery software:
>> SD card cannot be detected by computer
>> SD card needs to be formatted on digital camera or computer
>> SD card is not accessible. The access is denied.
>> SD card is not readable due to RAW file system
>> Digital camera or mobile phone says card is not inserted
>> Camera or cell phone says card is full
SD Card Recovery after Formatting / Deleting
Formatting and deleting are another two common situations for SD card data loss. The data recovery software also helps undo format memory card or recover delete files from SD card after quick format or full format.

Recover data now!
---
Resource
iCare Data Recovery Pro : Data recovery from sd card that is unable to be showing on computer.
Related Articles
Hot Articles
Hot Tags
Related External Resource