Panasonic SD Card Recovery after Delete Format RAW or Other Error
"I mistakenly selected the Delete button on my smartphone when I wanted to move the pictures on my SD card. Well, I want to transfer some pictures on my Panasonic SD card to another folder on the same card. After selecting all the pictures, I mistakenly selected the Delete button instead of the Copy button. Now, all the selected pictures were deleted. How to get back mistakenly deleted pictures from a Panasonic SD card?"
"My laptop shuts down when I was transferring files from my 8GB Panasonic SD card to it. After rebooting the laptop, those files were not shown on my SD card. I can find nothing on the laptop's hard disk, either. Where is the data? Is it possible to restore the lost files from my corrupted SD card in such a situation?"

Panasonic memory card recovery
Also read: memory card recovery, or panasonic sd card recovery software
Panasonic SD Card Data Recovery with Program
Data recovery program allows you to recover data from all brands of SD memory card including Panasonic. With the data recovery program, you can:
Undelete files from Panasonic SD card
Panasonic SD card shows unformatted error and RAW file system
Panasonic SD card is unreadable when receiving other error message
Recover all types of files such as pictures, music, videos, documents, etc.
The data recovery program can work on all Windows PC platforms, so you can follow the steps below to recover data from your Panasonic SD card now:
Steps to Recover Data from SD Memory Card

Step1. Connect the Panasonic SD card to your PC. Download and install the data recovery program on the PC. Run the program and select a recovery module.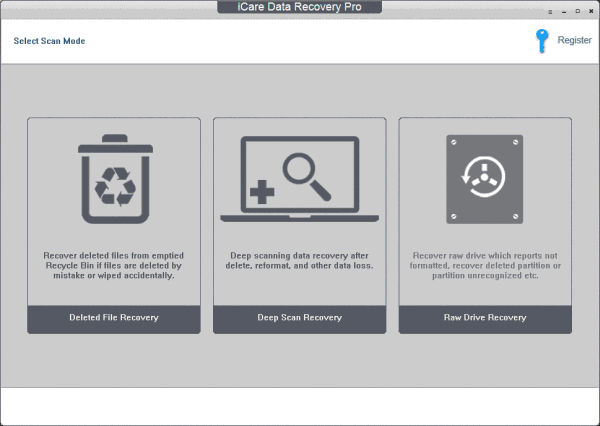 Step2. Choose the Panasonic SD card and let the software scan. You only need to wait when the software is scanning.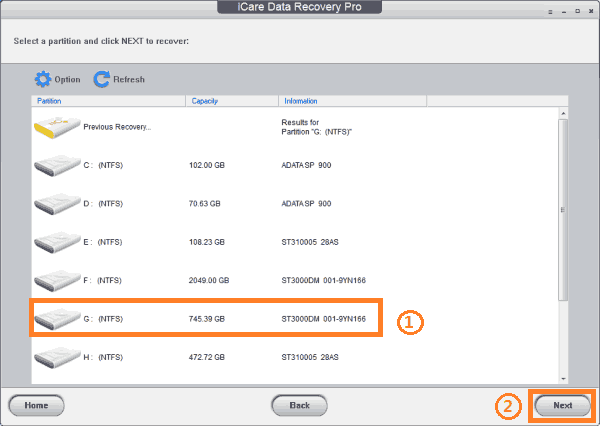 Step3. Preview the found files after scanning. Then, select the files you need and recover them.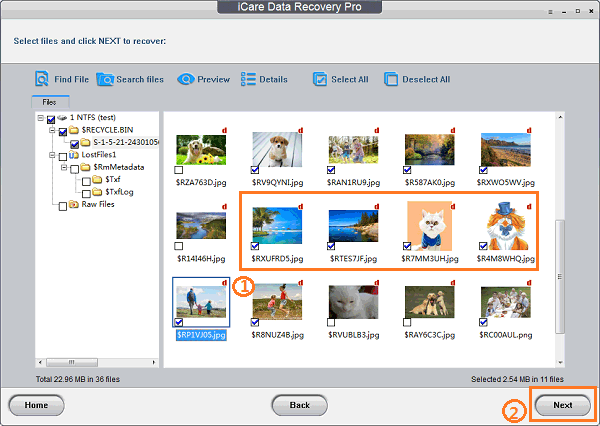 Avoid Overwriting Panasonic SD Card before Data Recovery
Data recovery program is available for Panasonic SD card data recovery only on condition that the lost data is not overwritten. How will data be overwritten? Well, data is probably overwritten when you write new data to the Panasonic SD card after data loss. When you write a file to the SD card, it will occupy space on the card.
Recover Files from Overwritten Panasonic SD Card Possible?
If the new added data is right stored on the space on the SD card where is used to store the lost data, the lost data will be overwritten and become unrecoverable. Therefore, you should always remember not to write new data to the Panasonic SD card before you can get back the files you need.
If photos/videos were not completely overwritten, there is still a little chance of recovery that you may use iCare Pro's 'Deep Scan Recovery' to start free scanning from the overwritten sd card.
Protect SD Card from Being Physically Damaged
Another factor that can prevent you from recovering files from SD card is memory card damage. If the Panasonic SD card is physically damaged, it will become quite difficult to recover data from the card. Usually, data recovery program is unable to recover data from an SD card that has been physically damaged. Therefore, it is very important to protect your SD card from being physically damaged due to any possible reasons. Once the SD card is physically damaged, you may lose the best chance to restore lost files stored on the card.
About Panasonic SD Card
Panasonic SD card is not as well-known as other popular brands of memory card such as SanDisk, Kingston, Lexar, etc, but many people still like to use Panasonic SD card. Panasonic SD card is made by Panasonic company, which features in its large capacity and fast read / write speed. Panasonic company doesn't focus on developing memory card. The main products made by Panasonic include digital camera, mobile phone and electric appliance, etc.
---
Resource
iCare Data Recovery Pro : Panasonic sd card file recovery software free download
Related Articles
Hot Articles
Related External Resource