Olympus XD Card Is Formatted by Mistake
"I bought a new Olympus XD card several days ago, because I have an Olympus digital camera. The old XD card is full, so I bought the new one to store more data. Yesterday, I took my Olympus digital camera outside without my girlfriend and we took lots of pictures. Today, I want to transfer those pictures to my computer, and here the problem comes. After connecting the XD card to my computer, I want to see how much free space left on the XD card, so I click the Properties after right clicking the XD card. However, I mistakenly click the Format option instead of Properties option. What is worse, I don't realize the mistake until I click Start button to format the card. Now, all pictures are lost from the XD card due to formatting. Is there any way to recover the lost pictures after formatted memory card by error?"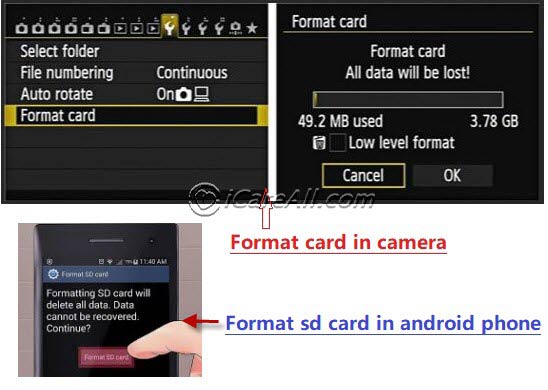 Formatted memory card in camera
Also read: Formatted memory card recovery, or free xd card recovery software
Olympus XD Card Reformatted Accidentally
Format recovery software is available for data recovery after formatting from all types of devices , so you can use this software to unformat Olympus XD card to get back lost files. This recovery software provides easy and safe way to recover data from formatted memory card - Olympus XD card and other brands of XD card without any difficulty. The format recovery software is capable of retrieving various types of files such as pictures (BMP, PNG, JGG, GIF, etc), video files (mp4, 3gp, AVI, etc), and audio files (mp3, WAV, WMA, etc) and more. This software also enables you to recover RAW images from XD card when it is formatted by mistake. Here is the guide on Olympus XD card data recovery after formatting:
Steps to Recover Data from XD Card

Step1. Connect the XD card to your computer via a card reader. Download, install and run the format recovery software. Then, you need to select a recovery module.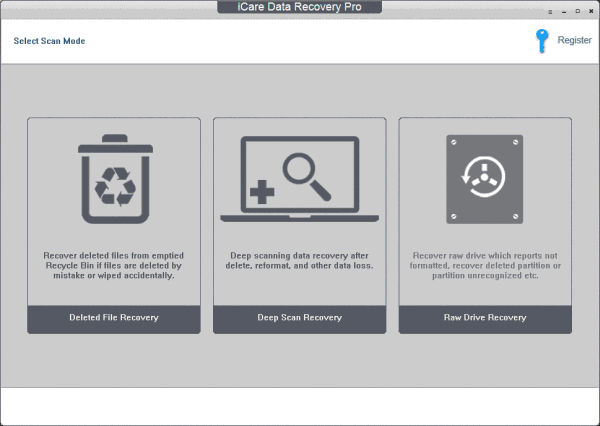 Step2. Choose the XD card and let the software scan. You only need to wait during the scanning.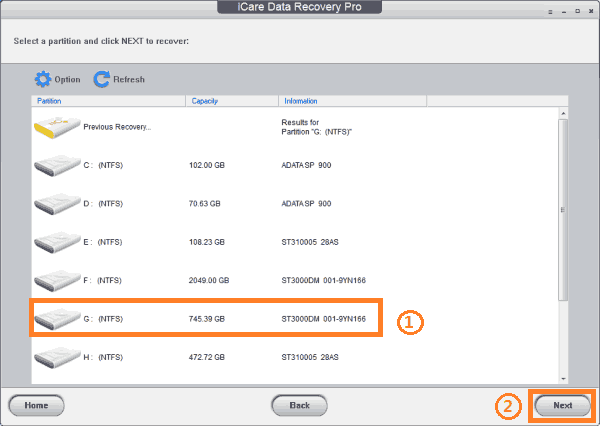 Step3. You can preview the found files after scanning. Then, you should select all the files lost from XD card and then recover them.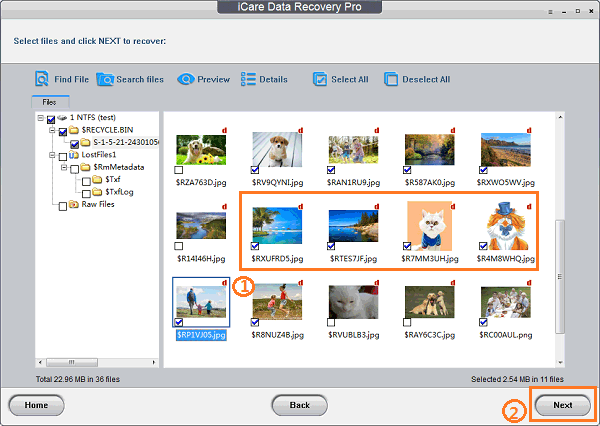 3 Don'ts to Recover Formatted XD Card Data
1. Do not write new data to the formatted XD card
New added data might occupy the space on the XD card which was used to store the lost data, so you should avoid writing new data to overwrite the lost data. If the lost data is overwritten, you may lose the chance to recover it.
2. Do not damage the XD card
XD card is easily to be physically damaged if you don't use it carefully. Once the XD card is physically damaged, you may fail to recover lost files even with the professional format recovery software.
3. Do not save the recovered data to the formatted XD card
When you select the files to recover, you cannot save them to the formatted XD card. Instead, you can save them to any other storage device.
Other Situations That XD Card Can Be Formatted by Error or Requires Reformatting
XD card is not formatted do you want to format it now? Are you familiar with this error message? Truthfully, this is another situation that you may format your XD card. When the card says unformatted error and asks you to format it before you can use it, you may mistakenly format it because you don't have any other choices. After formatting the XD card, you find that you can access it normally, but files on the card are erased accordingly. Even worse, Windows might pop up message that Windows was unable to complete the format.
Well, if you run into the XD card unformatted error again, you don't need to format it but you need to use the format recovery software to restore files first of all. You should format the card after data recovery.
Other Messages That Ask You to Format XD Card
Bad sectors on XD card
XD card read / write error
Please insert disk into drive
XD card is not accessible. The file or directory is corrupted and unreadable
More other similar messages
If you receive such kind of messages, you should always remember that the first thing you need to do is to recover files on the card. If you mistakenly format the XD card before data recovery, you should stop writing new data to it if you want to recover files after quick formatting or full formatting.
The data recovery software also helps recover photos videos files from reformatted SD card.
---
Resource
iCare Data Recovery Pro : powerful all in one rescue software for Windows All OS
Related Articles
Other Articles
Related External Resource