Nikon Coolpix Says No Card in Camera
"I bought Nikon Coolpix digital camera last year. Since I like to travel and take pictures, I also bought a 32GB SD card for the Nikon digital camera. Everything goes well until yesterday. The camera switched off when I was taking pictures. When I turned on the camera, it says no card inserted. But the SD card is inserted in the camera without any problem. And when I inserted the SD card to my computer, it says please insert disk into drive. I think my SD card is corrupted, because I tried to insert another SD card to my camera and it can work fine. Now, I am looking for a solution for the SD card data recovery when receiving no card inserted error message on camera."
Nikon Coolpix SD Card Recovery When Camera Says No Card
It is a common problem that Nikon Coolpix cannot detect SD card in it and says no card in the camera. This kind of problem can be caused by many reasons. However, as long as the card is not physically damaged, you can use the professional data recovery software to perform data recovery. The software helps you restore files from the SD card for Nikon Coolpix when the digital camera says no card though it is inserted in the camera.
The data recovery software supports all brands of digital cameras and SD card, with which you can recover data from Samsung, SanDisk, Toshiba, Transcend, Lexar, Kingston, PNY, Sony, and more on Nikon camera, Canon camera and Olympus camera and so on.
Steps to Recover Data from Nikon Coolpix SD Card

Step1. Download and install the data recovery software on the computer. Run the software and choose a recovery module.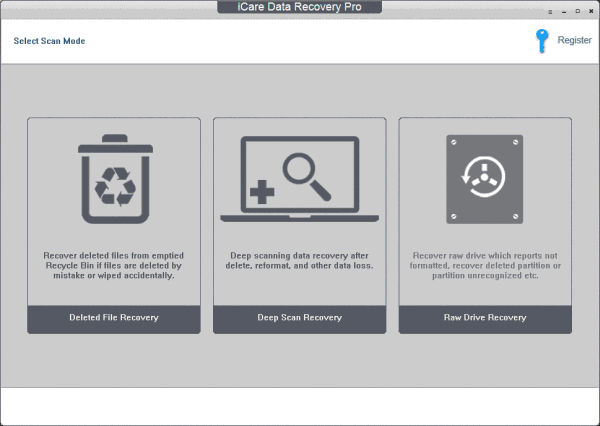 Step2. You can select the SD card for scanning. You only need to wait when the software is scanning.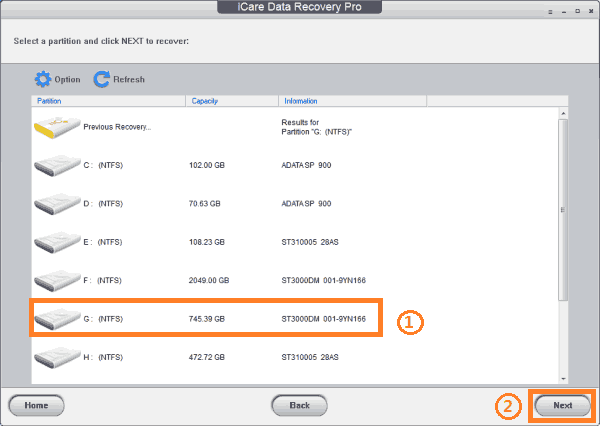 Step3.When the scanning is finished, you can preview the found files. Then, you can select the files and recover them.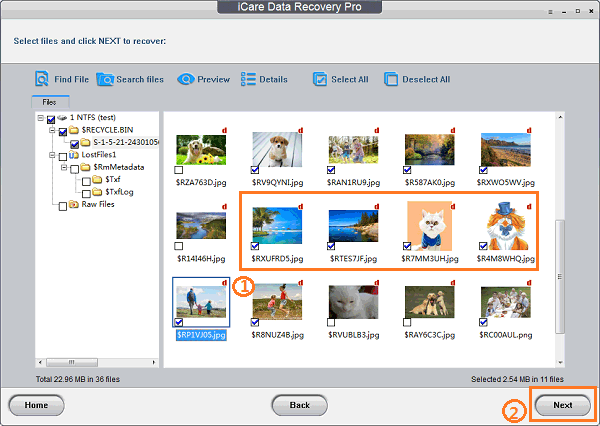 No Card Inserted Error on Nikon Coolpix
Do you still think that you need to fix the unformatted error on Nikon Coolpix SD card if you want to access files on the card? In fact, you can extract files from the SD card without accessing the card. The data recovery software can detect the SD card as a removable device and deep scan the card so as to search for every piece of files stored on it. The software enables you to recover deleted data from SD card without any influence on the card. The data recovery software is easy to handle, so anybody who wants to perform data recovery on SD card can use it even if you don't have any professional knowledge or skill.
Other Situations for Nikon Coolpix SD Card Data Loss
No card inserted error is just one of reason for SD card data loss. As a matter of fact, data will get lost due to some other reasons. Here are some common reasons for SD card data loss on Nikon Coolpix digital camera:
1. Mistakenly deleting files from SD card for Nikon Coolpix digital camera
As a digital camera, Nikon Coolpix allows its user to delete files directly on the camera. When you are viewing files on the SD card for Nikon Coolpix, you probably mistakenly delete some files. Besides, you can also delete files from SD card for Nikon camera when connecting the card to your computer.
2. Accidentally format the SD card
Formatting is another common reason for SD card data loss, because it often erases the card in a short time. Usually, you can reformat an SD card when inserted in your camera or connected to your computer.
3. Other error messages on SD card
In addition to no card inserted error, you may receive other similar error message which does not allow you to access the card. For example, you may receive SD card not formatted error, raw sd card, SD card corrupted error, SD card read / write error and more.

Recover data now!
---
Resource
iCare Data Recovery Pro : powerful all in one rescue software for Windows All OS
Related Articles
Other Articles
Related External Resource