SD Card Not Able to Use in Nikon Camera - Corrupted Damaged Not Recognized
"I have an 8GB SD card for my Nikon digital camera. When I turn on the Nikon camera with the SD card inserted, the card shows as a storage media on the camera. However, when I use the digital camera to take pictures, I get a message that the card cannot be used. I can see the thumbnails of pictures on my SD card, but when I want to open those pictures I will receive a message that the card cannot be read. Can anybody tell me what is wrong? Can I get back pictures stored on the SD card for Nikon digital camera?"
"My Nikon digital camera powers off when I was taking pictures. After turning on the camera again, it says the memory card cannot be used. Then, I took the card out of the camera and reinserted it in the camera, but it still shows the same message. Can I recover files from the memory card when cannot be used in Nikon digital camera?"
Solution - Recover Data When Nikon Camera Says Unable to Use Card
When Nikon digital camera shows unable to use the card, you can use professional data recovery software to restore files. Generally speaking, the data recovery software allows you to get back all kinds of files from any type of memory card when it cannot work normally in Nikon digital camera. In addition, this data recovery software also enables you to recover files from memory card in other similar situations. For instance, the data recovery software is available when memory card cannot be used by showing message like "Camera cannot use card", "Memory card is invalid", and "Memory card is not formatted", etc.
Steps to Recover Data from Memory Card

Step1. Download and install the data recovery software to your computer. Run the software and choose a recovery module.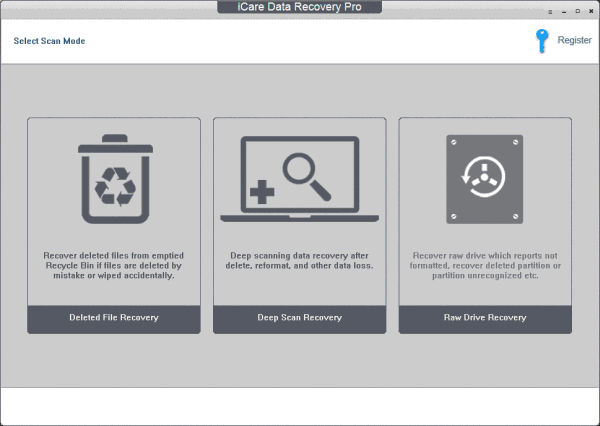 Step2. Select the memory card and the software will scan for lost files. You only need to wait when the software is scanning.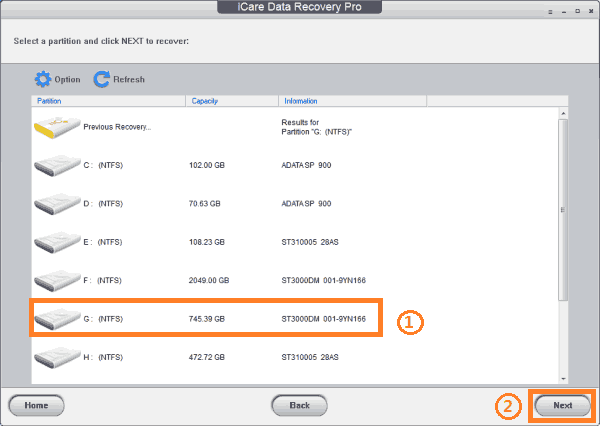 Step3. You can preview the found files after scanning. Then, you can select the files you need and save them.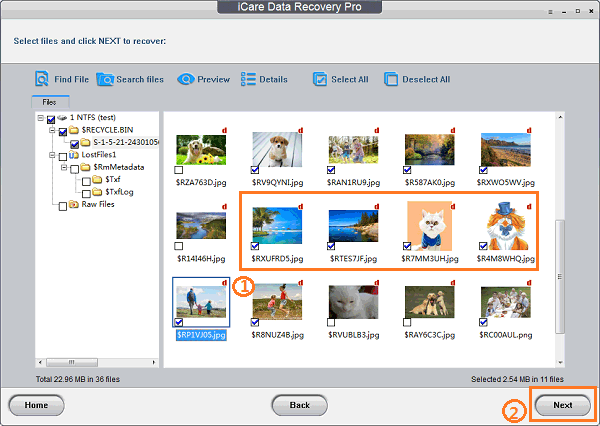 Reasons Why Camera Says Unable to Use Card
1. Memory card is corrupted
A memory card may be corrupted due to improper usage of the memory card. For example, the camera turns off suddenly when you take pictures? Or you remove the memory card from digital camera without switching off the camera? If so, the memory card might be corrupted and stops working normally. Therefore, you should always use your memory card in a proper way to protect it from being corrupted and cause unexpected data loss.
2. Memory card is attacked by virus
When a memory card is attacked by virus, it may also corrupt the memory card which results in memory card unusable. If you don't want to have any influence on the memory card or data stored on the card due to virus infection, you should protect the card from being attacked by virus due to any possible reason.
Nikon Digital Camera CF Card File Recovery
As you know, CF card can be used in different digital cameras. If you accidentally deleted pictures from CF card for Nikon digital camera, you can also use the iCare Data Recovery.
Memory Card for Nikon Cannot Be Recognized by PC
Have you encountered the situation that memory card is not recognized by PC when camera says unable to use the card? Truthfully, PC may fail to recognize the memory card when it cannot be used in digital camera. In this situation, you can open Disk Management to see if the card can be detected there. However, the good news is that data is usually recoverable whether the memory card can be recognized or not. The most important thing is that you cannot overwrite the memory card. Usually, with the data recovery software, you are able to recover data from memory card for any digital camera such as Nikon, Canon, Panasonic, Samsung, etc. What is more, you can also recover data from other device like external hard disk, hard disk, USB flash drive, etc when it stops working normally.
If you lose important files from your SD card due to other reasons like formatting or deleting, you can also use the data recovery software to undo format memory card or undelete files.

Recover data now!
---
Resource
iCare Data Recovery Pro : powerful all in one rescue software for Windows All OS
Related Articles
Other Articles
Related External Resource