Samsung Micro SD Card Stops Working Suddenly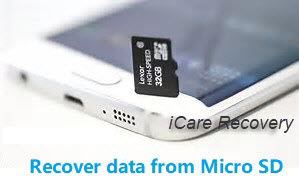 Samsung phone is a popular brand from Samsung Electronics. Apart from inner memory of Samsung phone, you can insert a memory card as external device for data storage. Well, micro SD card is one of the most widely used memory card in a Samsung phone. As an external device for Samsung phone data storage, data stored on the micro SD card might get lost due to many reasons, while one possible reason is that the sd card corrupted . Sometimes the sd card would even ask you to format it. How to recover data after formatting microsd? Or recover data when the micro sd that won't work any more?
Data Recovery When Micro SD Card Stops Working in Samsung Phone
Many reasons can cause a micro SD card to stop working normally, but as long as the micro SD card is not physically damaged, you can rely on third-party data recovery software to get back the lost files. With the data recovery software, you can recover pictures, videos, music, and more other types of files from all brands of micro SD card including Samsung, Lexar, SanDisk, Panasonic, etc. The software can perform deep scan on the micro SD card so as to search for lost files on the card, and the software also tries to find every possible file on the micro sd card that could be the old files or the new lost data. Just give it a chance to let it show you how much data it could find for you and the scanning is free.
Steps to Recover Data from Micro SD Card for Samsung Phone
Free download the data recovery tool now to recover deleted photos from Android phone SD card for Samsung:

Step1. Download and install the data recovery software. Connect the micro SD card to your PC and run the software. Then, you can select a recovery module.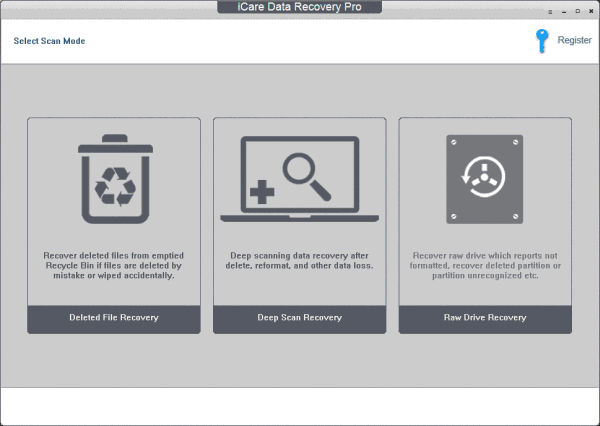 Step2. Choose the micro SD card as target device and let the software perform a scan. You only need to wait during the scanning.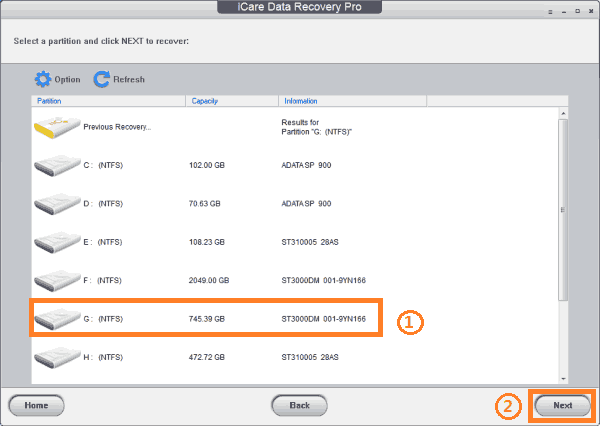 Step3. You can preview the found files when the scanning is completed.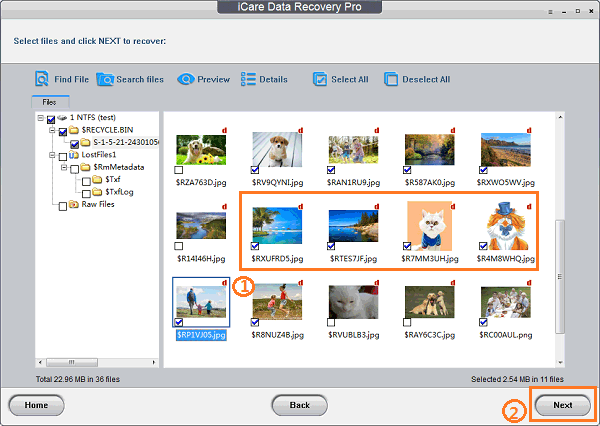 Select the files that you want to recover and save them to a different storage device rather than the original micro SD card.


Micro SD Card Cannot Work in Samsung
Case 1: "My 4GB micro SD card for my Samsung mobile phone stops working suddenly yesterday when I was taking some pictures. A message came out saying memory card removed when I was taking pictures. After that, my micro SD card cannot be accessed on my Samsung, and it says the memory card is invalid. When connecting the card to my computer, it cannot be detected by Windows. Please give a hand the micro SD card still contains more than 1GB important photos and videos."
Case 2: "I have a 16GB SanDisk micro SD card, which I have been used for about 2 years on my Samsung Galaxy mobile phone. However, it stopped working with unknown reasons. When I tried to open the card, it asked me to insert a card. I also tried to insert this micro SD card to another smartphone, but I got the same alert. Can I recover deleted files on my Samsung Galaxy micro SD card?"
Why Data Is Recoverable from Micro SD Card?
When a micro SD card stops working, you may receive different kinds of messages. However, you can restore the lost files as long as the card is not physically damaged because the data still remains intact on the card. It doesn't matter what kind of message you get on your micro SD card, you should remember not to do something if you want to get back the lost files:
Possible Messages You May Receive When Micro SD Card Cannot Work
When micro SD card cannot work normally, you may receive following messages:
What mentioned above are some possible but not all messages you may get when a micro SD card cannot work normally. Since the reasons why your micro SD cards stops working are different, you still need to rely on different method to fix the card error when data has been restored. For example, if the micro SD card stops working due to virus infection, you can use anti-virus software to delete the virus. If the micro SD card has RAW file system, you can format the card to convert RAW to NTFS or FAT32.

You can also free download this software to recover deleted files from Blackberry, HTC, Motorola, Nokia, Xiaomi, Huawei, etc when you encounter the same data loss problems.
---
Resource
iCare Data Recovery Pro : powerful all in one rescue software for Windows All OS
Related Articles
Other Articles
Related External Resource