Unformatted Memory Micro SD Reported Not Available
Last updated on 24/04/2018
Micro SD card, a popular type of memory card, provides a convenient way to store different types of files like images, videos, music, and more. Micro SD card is one of the most convenient memory cards that can be used in various multiple media like digital camera, cell phone, etc. However, micro SD card data loss problem is still very common such as many micro SD card users have encountered the problem that their card is not available to use and reports unformatted error. Below are the related cases about micro SD card unformatted error:
"I bought a 64GB SanDisk micro SD card for my Nikon digital camera. The old memory card for my camera is full, so I moved all files including some pictures and videos to the new micro SD card and give the old one to my brother. Now, when I insert the 64GB micro SD card to my camera, it says the card needs to be formatted before I can use it. Windows reports the same error message and recognizes it as raw drive when inserting the card to my PC. Now, I cannot open the micro SD card and move files from the card to another storage device. How to recover pictures off memory card micro SD before formatting? Is there any raw drive recovery software?"
"My Samsung Galaxy smartphone is power off when I was viewing some pictures on the phone. When I turn on the smartphone, the micro SD card inserted in becomes not available to read. It says the storage media is invalid. Then, I inserted the card to my laptop via a card reader, and it says memory card is not formatted do you want to format it now. Can you tell me how to make the corrupted sd memory card available so that I can recover data from memory card without formatting?"
Unformatted Micro SD Card Data Recovery with Data Recovery Software
In order to perform micro SD card recovery when it has unformatted error and becomes inaccessible, you cannot reformat the card because even a small mistake may lead you to lose the chance to get back lost files. Therefore, you should make every effort to protect data on the micro SD card from losing due to any possible reason. Since you cannot access the micro SD card before formatting, data recovery software is a good choice to restore files from the memory micro SD card because it provides a way to scan the unformatted micro SD card in order to search for files stored on the card. The software can work on different brands of micro SD card such as SanDisk, PNY, Toshiba, Lexar, Transcend, and more.
How to Recover Data from Unformatted Micro SD Card

Step1. You need to connect the micro SD card to your computer and download the data recovery software. Then, install and run the software and choose proper recovery module.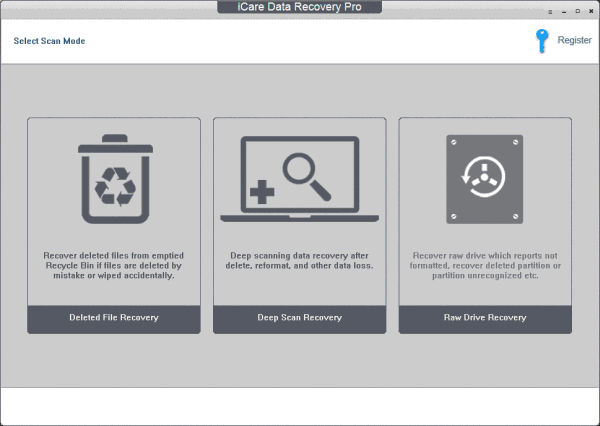 Step2. Choose the micro SD card as target device and the software will scan for lost files. You only need to wait during the scanning.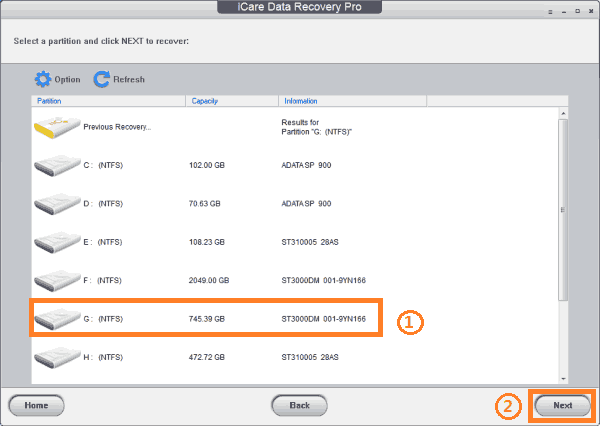 Step3. When scanning is completed, you can preview the found files. Then, choose the files you need and save them to a different storage device.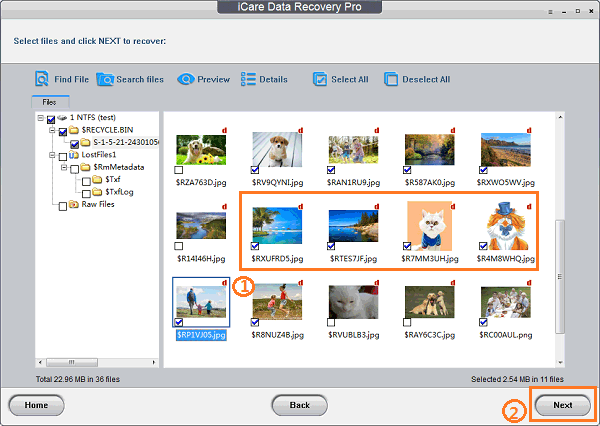 What to Do after Data Recovery from Unformatted Micro SD?
Data recovery software only provides the solution for data recovery on unformatted micro SD card, but you still need to fix the unformatted error to make the micro SD card available for further use if you don't want to buy a new one. In another word, you just extract the files from your micro SD card to another storage device by using data recovery software. If you want to access the card and make it available, you can format the card once data is recovered. In order to check and repair possible bad sectors on the micro SD card, you can full format the card after data restored.
==>> If you encounter any issue to format the unformatted micro SD card, please see this article - Fix memory card cannot be formatted error>>
Improper Handling of Micro SD Card
Improper handing of micro SD card is a possible common cause for unformatted error. Those improper handing include:
Unplug micro SD card from computer unsafely
Remove micro SD card without turning off digital camera or cell phone
Use the micro SD card when camera or cell phone has a low power supply
Download pictures, music or other data to micro SD card from unknown website
What mentioned above are some but not all improper operations on micro SD card, which may cause unformatted error on sd card. Therefore, you had better use your micro SD card properly and in a safe way so as to avoid unnecessary data loss.
Micro SD Card Not Available due to Physical Damage
Usually, physical damage means that the micro SD card has suffered damage like water or fire damage. In this situation, it is often difficult to recover the files on the card because system can no longer recognize the memory card. The data recovery software is specially designed for lost file recovery when the memory card is not physically damaged and the files on the card are not overwritten. This is also the reason why it recommends you to protect your micro SD card from suffering physically damage and avoid writing any new data to the card before data recovery. OK it is ok like this, I think I will give the article to here at half past four. It is good to do something but I do not want to do anything.

Free download the data recovery software for memory card format recovery or unformatted recovery now!
---
Resource
iCare Data Recovery Pro : Efficient tool for micro sd card recovery that has unformatted error
Related Articles
Hot Articles
Hot Tags
Related External Resource