Recover deleted files from micro sd card
"I have a 1GB micro SD card. When I inserted it to my smartphone, I can only see 80MB space and I cannot access the card. Connecting it to my laptop, it also only has 80MB space and Windows asks me to format the card. If I select to format the card on the laptop, Windows will pop up another message that Windows was unable to complete the format. If I format the micro SD card by inserting it back to my phone, it will say the formatting is successfully, but I cannot see this card. If I turn off my phone and reinsert the micro SD card, I still meet the same problem that the card only has 80MB left. Please show me the solution to fix the error and recover deleted files from microSD card."
Solution - Micro SD Card Deleted File Recovery
Do you still want to get back files from the micro SD card when 1GB space only has 80MB left? If your answer is yes, you need to use iCare Data Recovery Pro, a professional data recovery program. Before running the data recovery program to perform data recovery, you had better stop writing any data to the micro SD card or perform any other operation on the card. As long as the micro SD card is not physically damaged and data on the card is not overwritten,it even works for corrupted sd card the data recovery program can help you restore the lost files effectively. With this software, you can recover pictures (PNG, BMP, JPEG, GIF, et), videos (mp4, mpeg, 3gp, etc), music (mp3, wav, etc) and other kinds of data from any micro SD card such as SanDisk, Sony, Samsung, Toshiba, Lexar, Transcend, Kingston, etc.
Steps to Recover Data from 1GB Micro SD Card

Step1. Download and install the data recovery program on the computer. Connect the micro SD card to the computer and launch the program. Then, you can choose a recovery module to start data recovery.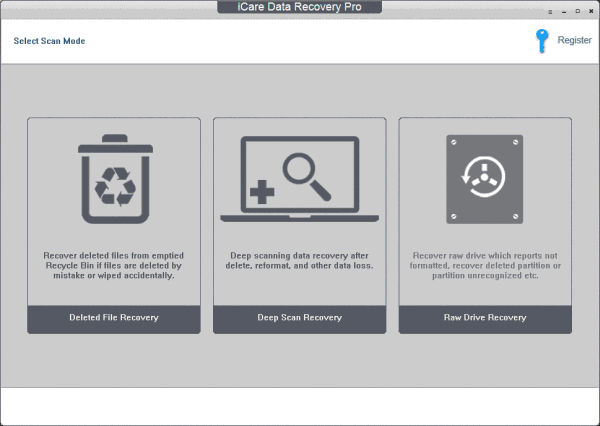 Step2. Select the micro SD card as aim disk so that the software can perform scan. You need to wait during the scanning.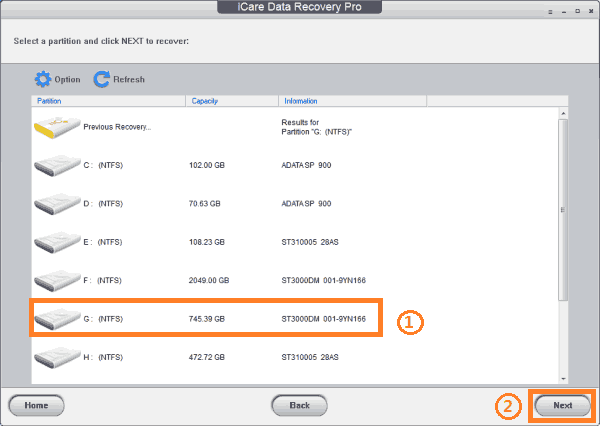 Step3. When the scanning is completed, you can preview found files. Then, you can choose the files lost from the card and save them to a different storage device.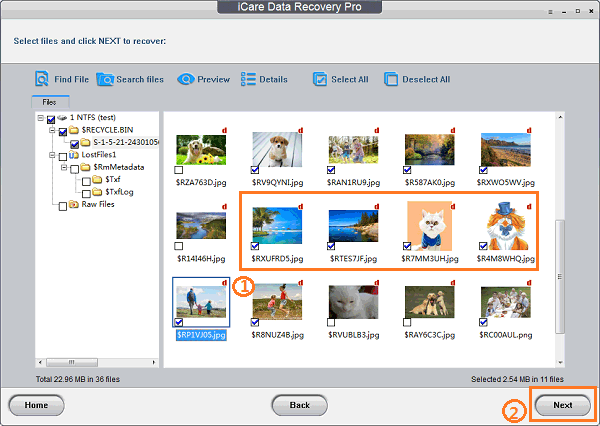 Preview Scanned Files before Restoring Them
The data recovery software allows you to preview scanned files before recovering them, so that you can know if they are the files lost from your micro SD card. The software enables you to preview all types of pictures like JPEG, GIF, BMP, etc, word files and excel files and other types of files. Sometimes, if you find you are unable to preview some files like pictures, probably the files are corrupted. A file can be corrupted due to virus infection or improper operation on the micro SD card. This is the reason why ask you to stop using the micro SD card when data is lost.
Tips to Avoid Data Loss from Micro SD Card
1. Use your micro SD card in a proper way to avoid card corruption
A micro SD card can be used in many devices such as digital camera, mobile phone and computer. You had better not insert a memory card to different devices. For example, you had better not insert your micro SD card for your mobile phone to a digital camera. Besides, you should remove your micro SD card properly from camera, mobile phone or computer.
2. Protect the micro SD card from being attacked by virus
It is normal that many people like to download some music, videos and pictures and so on from Internet and save them to a micro SD card so that they can listen to music or view pictures anywhere they like. However, when you connect your micro SD card to a computer and visit Internet, you should ensure that the website is safe and doesn't contain any virus. In addition, if your computer is infected with virus, your micro SD card might be attacked by virus after connecting it to the computer. Therefore, you had better also update the anti-virus software on your computer regularly to protect your computer from being attacked by virus. Most often micro sd would become raw in file system if damaged by virus that computer won't be able to see its file system fat32.
3. Scan your micro SD card regularly to check possible errors
Connecting your micro SD card to your computer and scan it to see if it contain any bad sector or other errors.
4. Save important data to two storage media at least
For important data, you can save it to two storage media at least. For example, you can save the important data to your micro SD card and then also save it to another media like USB flash drive, hard disk, external hard disk or another memory card. Thus, if the files get lost from the micro SD card due to any reason, you can get them back from another storage media.
Micro SD Card Recovery in Other Situations
iCare Data Recovery software is able to restore files in following situations:
>> Recover photos after reformatting memory card
>> Restore data when micro SD card shows not formatted error and has RAW format
>> Get back files from unreadable micro SD card when it has unrecognized format error

Recover data now!
---
Resource
iCare Data Recovery Pro : Read-only data recovery tool for micro sd card deleted files restore.
Related Articles
Hot Articles
Hot Tags
Related External Resource