Memory Card Recovery Software for Android
"I have a 4GB SD card for my Android mobile phone, which has been used for a few years. So I have stored many data on this card including some images, MP3 files, WAV files, MP4 files and 3GP files. Just now, I want to download some videos to my SD card, so I connected it to my computer. The problem is that my computer shuts off automatically without any warning when I am downloading files to the SD card. When I reboot the computer, my SD card shows as an unformatted device in My Computer and system asks me to format the card. I tried to reconnect the card, but the problem still exists. How do I restore those lost pictures, videos and music off formatted memory card in Android?"
Memory Card Data Recovery Software for Android
Memory card is commonly used in Android phone, so it is not strange if you lose data from memory card on Android. You can rely on read-only Android data recovery software to restore files from memory card when they got lost due to whatever reasons. The Android data recovery software allows you to recover data from all types of memory card such as SD card, mini SD card, micro SD card (TF card), SDHC, SDXC, CF card, XD card, memory stick, and MMC, etc when the card is not accessible due to not formatted error, RAW drive error or when the memory card is formatted or deleted by mistake. Even if the memory card is not recognized by Android or PC, you can also use the software to perform data recovery. All types of files can be restored in batch by relying on this professional recovery software.
Steps to Recover Data from Android Memory Card

Step1. Insert the memory card to your computer. Download and install the Android data recovery software. Then, run the software and select a recovery module.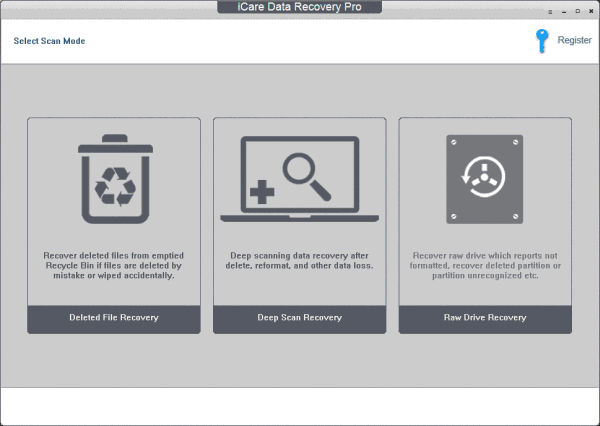 Step2. Choose the memory card and let the software san for lost files. You only need to wait patiently when the software is scanning.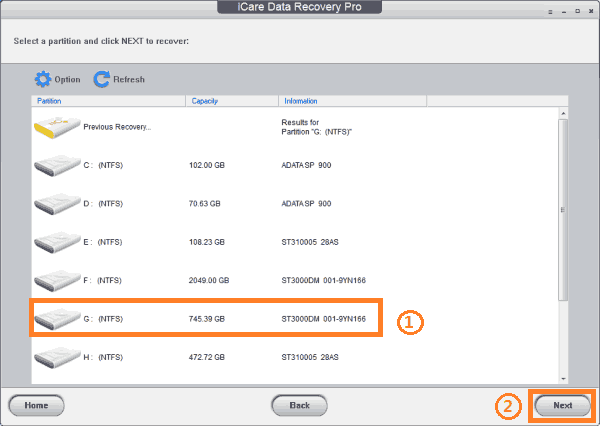 Step3. You can preview the found files after scanning. Then, you can select the files you need and recover them.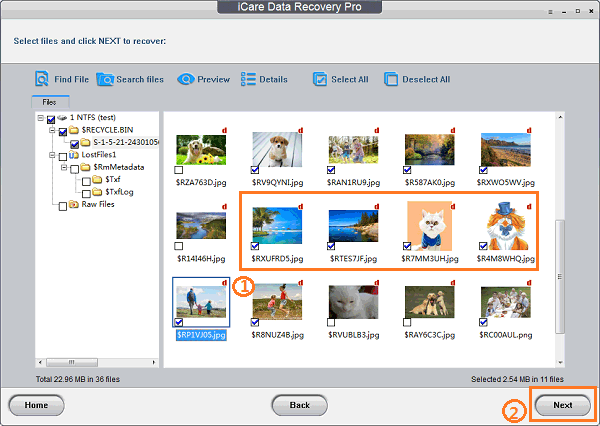 Memory Card for Smartphone Turns to RAW
Android smart phone is unable to recognize RAW file system, so you need to convert memory card RAW to FAT32 if you want to use the card again.
==>> Related Article - RAW to NTFS convert software>>
Memory Card Not Recognized Android
Memory card is a common storage media for Android phone, which is often used to store different types of files. However, sometimes, a memory card might be not recognized by Android phone, in which situation you will be unable to access files stored on the card. When a memory card is not recognized by Android, the first thing you should do is to stop using the card and then connect it to your computer to see if it can be recognized by PC. Whether it can be recognized or not, you can use iCare Data Recovery to recover files off memory card as long as it is not physically damaged.
SD Memory Card Recovery from Android
SD card is one of the most common types of memory card that used by many people on digital camera, Android phone and other devices. Usually, data will be lost from an SD card due to two common reasons, namely human mistake and SD card error. Human error includes mistaken formatting and deleting, while SD card error includes SD card not formatted error, RAW file system, SD card is not accessible and more. The professional Android data recovery software is helpful when the data got lost due to human error or SD card error. You can use the recovery software to retrieve files off any type of SD card including micro SD, mini SD, micro SD, SDHC, SDXD, MMC, and more.
CF Card Recovery with Android Data Recovery Software
CF card is another type of memory card that can be used on Android phone. If files were lost from a CF card due to human error, you should prevent anybody from writing new data to the CF card after deleting or formatting because new data will overwrite the lost data. If files were lost due to CF card error, you had better not format it before retrieving files on the card. As a professional data recovery tool, Android data recovery software can work on CF card perfectly to restore lost files whether you can access the card or not. The most important thing you need to do is to protect the card from being physically damaged and overwritten.
XD Card Recovery after Format or Has Unformatted Error
After formatting an XD card, the files can be erased. However, you can use the recovery software to unformat the XD card so as to get back lost files due to formatting. If XD card reports unformatted error, the files will become unreadable. In this case, you can also use the recovery software to recover data on the unformatted XD card. What you should know is that the data recovery software is only a tool to help you recover data from memory card, but it cannot help fix the unformatted error.

Recover data now!
---
Resource
iCare Data Recovery Pro : powerful all in one rescue software for Windows All OS
Related Articles
Other Articles
Related External Resource