Kingston SD Memory Card Data Recovery Software
"My Kingston SD card stops working when I connected to my computer. Windows system says that the memory card needs to be formatted before I can use it. Checking the Properties, the SD card has changed its file system to RAW and capacity shows as 0 byte. The memory card contains more than 10GB important data including pictures and some office files. How can I get back those files from the corrupted SD card?"
Kingston SD Card Recovery after Format RAW Delete Not Recognized etc.
Video - sd card recovery
Also read: memory card recovery free
SD card not formatted error is one of common situation for memory card data loss. In addition, data can be lost from an SD card in many other situations. For instance:
Delete files from Kingston SD card by mistake
Kingston SD card turns to RAW file system
Read / Write error on Kingston SD card
Kingston SD card is inaccessible or unreadable due to unknown reasons
When you encounter any of situations above, you can use best data recovery software by iCare Recovery to restore the lost files on your Kingston SD card. The data recovery software supports all brands and types of SD card to help you get back any type of files such as images, videos, music, documents, etc. You can recover files from micro SD card, mini SD card, SDHC and SDXC, etc.
Steps to Recover Data from Kingston SD Memory Card

Step1. Insert the Kingston SD card to your PC. Download and install the data recovery software. Then, run the software and select a recovery module.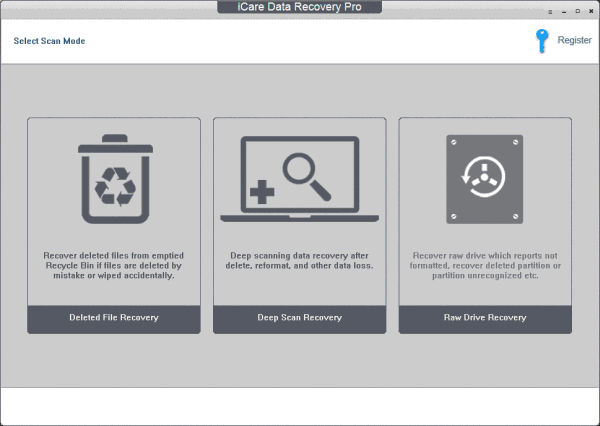 Step2. Select the Kingston SD card as target device so that the software can scan. You only need to wait when the software is scanning.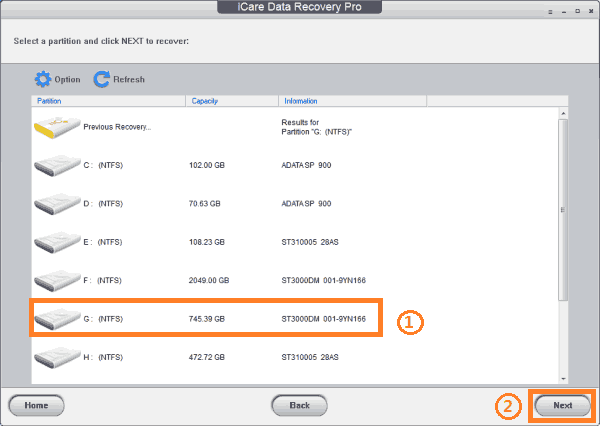 Step3. After scanning, you can preview the found files. Then, you can choose the files you need and recover them.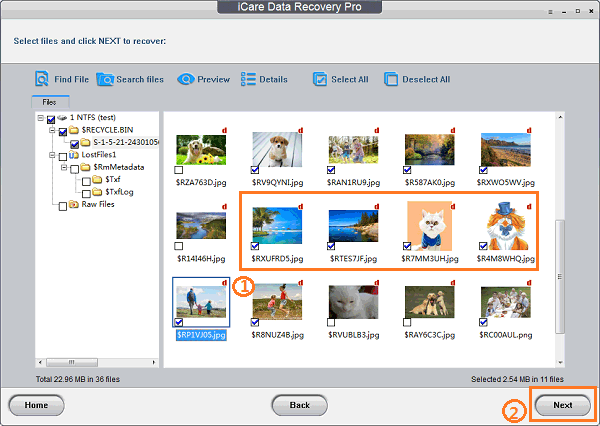 Tips for Kingston SD Card Recovery After Delete Format RAW File System etc.
The reasons for Kingston SD card data loss are various. Here are some tips for Kingston SD card data recovery when data got lost due to different reasons.
1. Do not add new data to the Kingston SD card after format or delete
Formatting or deleting can erase files from the SD card and prepare the space for new data storage, but the truth is that the erased data still remain on the SD card before you write new data to it. Therefore, it is highly recommended you not to write additional data to the Kingston SD card after formatting or deleting. Otherwise, you may fail to recover the lost files after reformat memory card or delete.
2. Do not format the Kingston SD card when it turns to RAW and shows not formatted error
It is true that formatting can help change the RAW SD card to original file system, but it will also erase the SD card. Therefore, you should not format the card before recovering all files you need. After data recovery, you can complete format the micro SD card to fix the unformatted error.
3. Do not save the recovered files to the original SD card
When you save the recovered files, you should save them to any other storage media instead of t he original SD card. If you save the files to original SD card, it may overwrite the card and make data unrecoverable.
Also read: 7 free sd card recovery repair tools , or sd card online recovery
About Kinston & Other Manufacturers of SD Card
Kingston was founded in 1987, which is located in California of USA. So far, Kingston is well known all over the world, which owns more than 2000 kinds of storage devices including computer, Server, printer, digital camera, mobile phone, MP3 player, memory card, and more.
Apart from Kingston, there are many other popular manufacturers developing SD memory card, which include SanDisk, Kingmax, Lexar, Transcend, PNY, Panasonic, Maxell, Toshiba and so forth.
---
Resource
iCare Data Recovery Pro : Data recovery from kingston sd card using recovery tool
Related Articles
Hot Articles
Related External Resource