Kingston CF Card RAW File System and Requires Formatting
Kingston CF card is commonly used by many memory card users. Although CF card is different type of memory card from SD card, it is popular among people and it is widely used to store various types of data such as photos, videos, music, document, etc. As a type of storage media, CF card data can be lost due to various reasons, among which RAW file system unformatted error is the most terrible reason, because files are probably corrupted when a CF card shows RAW file system and reports unformatted error.
CF Compact Flash Card Recovery Software for RAW Format CF Card
You may know that you are unable to access even a single file from a RAW unformatted CF card, so you need to rely on third-party CF card recovery software to extract the files from the card. CF card recovery software is available for all brands of CF memory card such as Kingston, SanDisk, PNY, Transcend, Samsung and more. The software allows you to scan and restore files from RAW CF card without formatting it. This recovery software can also work on other types of memory card such as SD card, micro SD card, mini SD card and XD card when you cannot access files due to RAW file system and not formatted error.
How to Recover Data from RAW Kingston Compact Flash Card
Now, free download the compact flash card recovery software for RAW Kingston CF card file recovery:

Step1. Connect the Kingston CF card to your PC via a card reader or USB cable. Then, download, install and launch the CF card recovery software and select a recovery module.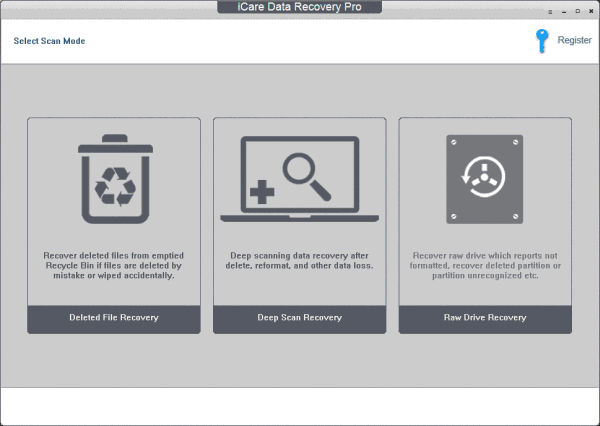 Step2. Choose the CF care as target device, so the software can scan the selected device for lost files. You only need to wait when the software is scanning.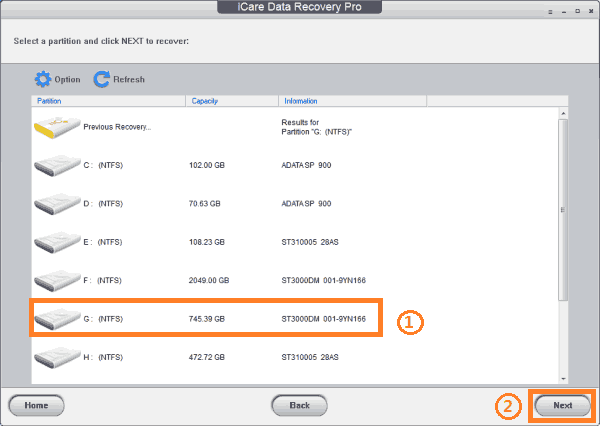 Step3.  After scanning, you can preview the found files. Then, you can choose the files you need and recover them.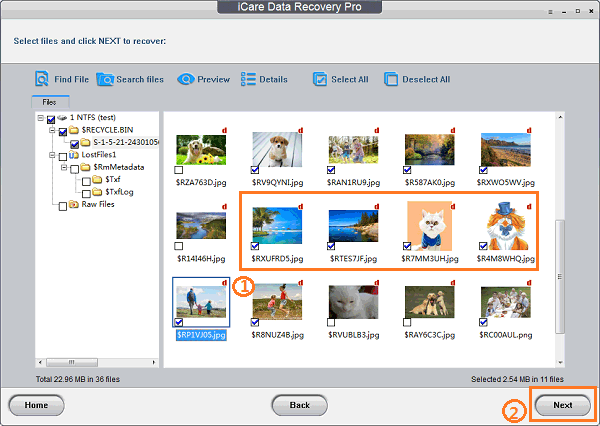 Kingston CF Card Needs to Be Formatted & Requires Formatting
RAW file system and not formatted error are the common situations for CF card data loss. Below are some common cases about Kingston CF card data loss due to RAW drive error and unformatted error:
"Without any reason, my 8GB Kingston CF card turns to RAW file system when I connect it to my computer. Windows says that the memory card needs to be formatted before I can use it and under Disk Management the CF card shows as RAW drive. I cannot format the Kingston CF card because lots of files stored on the card are important to me. Is there any other way to restore data from an unformatted CF card?"
"My Canon digital camera stops recognizing my Kinston CF card 16GB. It says the memory card is corrupted. I tried to connect the card to PC, but Windows 7 pops up message like you need to format disk drive before you can use it. I don't want to format the card because I know that all data will get lost after formatting. CHKDSK is not availalbe for RAW CF card. Please tell me how to recover deleted files from CF card without formatting?"
For the similar cases above, you can use the CF card recovery tool for RAW corrupted CF card recovery.
Convert Kingston CF Card from RAW to NTFS or FAT32
"Disk drive is not formatted do you want to format it now?"
"You need to format disk drive before you can use it."
The file system of Kingston CF card changes to RAW and shows 0 byte.
These are the most common symptoms for CF card RAW and unformatted error. If you receive the similar error message, you can convert the CF card from RAW to NTFS or FAT32 by formatting the card. CF card recovery software only provides solution for data recovery from the RAW CF card, but it cannot help you fix the RAW unformatted error. Therefore, you need to format the CF card after data recovery in order to change the file system back to NTFS or FAT32.
If you have mistakenly formatted your CF card before data recovery, the data recovery software can also help undo format the card as long as you have not written new data to the card.

Recover data now!
---
Resource
iCare Data Recovery Pro : An all-in-one data recovery software for kingston cf card recovery when it has raw wants to format.
Related Articles
Other Articles
Related External Resource