I Formatted My 500GB External Hard Drive by Mistake
More and more people like to use an external hard drive with large capacity to store data. And it is happened to everybody to format external hard drive by mistake. Whether you perform quick format or complete format, you will lose everything stored on the external hard drive immediately once you confirm to format the drive. Therefore, it is a nightmare for most users when they mistakenly format their external hard drive, especially the one with large capacity.
Case 1: "Hi! I formatted my Seagate external hard drive 500GB by mistake. There are more than 1000 video chips on the external hard drive without any backup. Can I restore the Seagate external drive data after formatting? Can anybody give me a clue?"
Case 2: "Is it possible to restore data from a formatted external hard drive? This morning when I was transferring some data from my 500GB external hard drive to my PC, I mistakenly formatted the external drive and everything on the card is lost. Some files on the drive are really important really to me, so I do want to unformat the external hard drive and get back lost files."
Case 3: I mistakenly deleted some excel files from my external HDD 500GB. Can anybody tell me how to recover deleted excel files?"
Formatted External Hard Drive Recovery with Unformat Tool
Formatting a 500GB external hard drive can be a headache, because nobody can afford to lose a large amount of data. Fortunately, the lost data due to formatting is recoverable with a data recovery program, which works as an unformat tool to unformat the external hard drive and restore lost files effectively. The data recovery program is compatible with all brands of external hard drives such as Toshiba, Samsung, Seagate, Maxtor, Western Digital, Panasonic, and more. With the data recovery program, you can restore any type of files after formatting or reformatting.
Step-by-step Guide to Unformat 500GB External Hard Drive

Step1. Insert the external hard drive to your PC. Download and install the data recovery program. Then, run the program and select a recovery module for format recovery.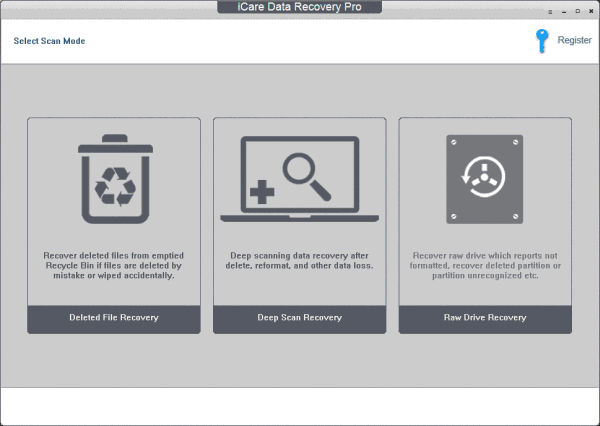 Step2. Select the external hard drive and enable the software to scan the selected drive for lost files. You need to wait when the software is scanning.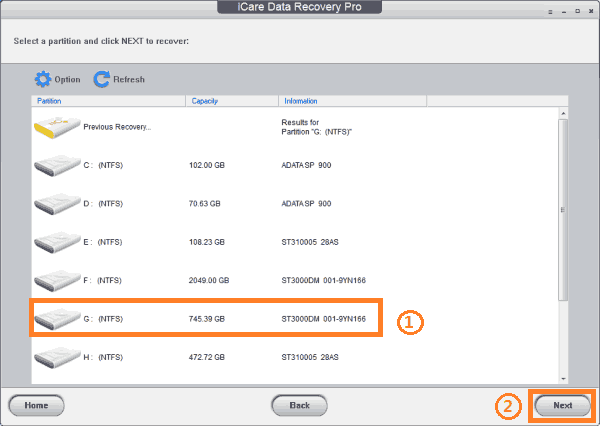 Step3. Click the found files and preview them one by one.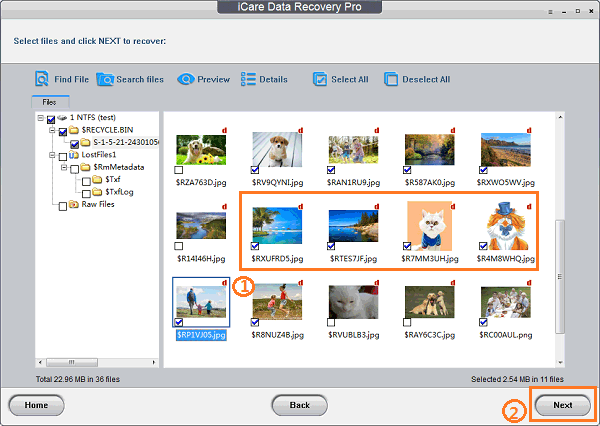 Choose the files you need and save them. You should save them to other storage media instead of the formatted external hard drive.


Other Reasons That You Format External Hard Drive
In addition to formatting an external hard drive, you may format it due to other reasons. For example:
1. Formatting external hard drive due to disk error
The most common reason to format an external hard drive is that the drive shows disk error like "disk drive is not formatted do you want to format it now". You may try to format the external hard drive to fix the unformatted error on your external hard drive and convert its file system from RAW to NTFS or FAT32.
2. Formatting external hard drive due to virus infection
Another common reason that you format an external hard drive is the drive is infected with virus or spyware. You may format the external drive in order to delete or kill possible virus.
Generally speaking, the data recovery program is available for external hard drive data recovery no matter why you format it. However, it is usually highly recommended that you had better perform data recovery first when the external hard drive shows disk error. Besides, when your external hard drive is attacked by virus, you had better run anti-virus software rather than to format the external hard drive to delete virus. If you have mistakenly formatted your external hard drive when it has disk error, you should remember not to write new data to the external hard drive.
With the data recovery software, you can also unformat SD memory card, XD card, CF card, USB flash drive and other kinds of storage media when you mistakenly format it.

Recover data now!
---
Resource
iCare Data Recovery Pro : powerful all in one rescue software for Windows All OS
Related Articles
Other Articles
Related External Resource