File Recovery from Formatted CF Card or When CF Card Asks to Be Formatted
"I accidentally formatted my CF card for my digital camera I performed the format when connecting the card to my computer rather than inserting it in the digital camera. I just want to copy some files from my CF card, but carelessly I formatted the card with all data inside. Can I recover lost files from the formatted CF memory card?"
"I run into this kind of problem several weeks ago when I attempted to view some pictures stored on my digital camera CF card. When I tried to open the card and access pictures, digital camera says memory card not formatted and asks me to format it. Please tell me how to fix the error and get back photos stored on the CF card. How to recover pictures from memory card when memory card needs format?"
Formatted CF Card Data Recovery
Whether the CF card is formatted by mistake or shows not formatted error, you should stop performing any operation to the card and then use read-only data recovery software to get back lost files from the formatted or unformatted CF memory card. You can use this data recovery software to unformat CF card such as SanDisk, Samsung, Toshiba, Lexar, Transcend, Kingston, etc so as to get back files like pictures, videos, music, emails, documents, etc. You can also use this software to restore files from an unreadable CF memory card when it has not formatted error and turns to RAW file system.
Steps to Recover Data from CF Card after Format or Unformatted Error

Step1. Connect the CF card to a computer. Download and install the data recovery software to the same computer. Launch the software and choose a recovery module.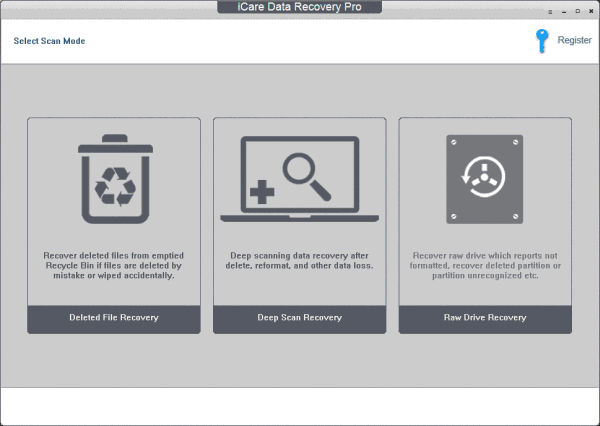 Step2.  Choose the CF card as target disk so that the software can scan it for lost files. You only need to wait when the software is scanning.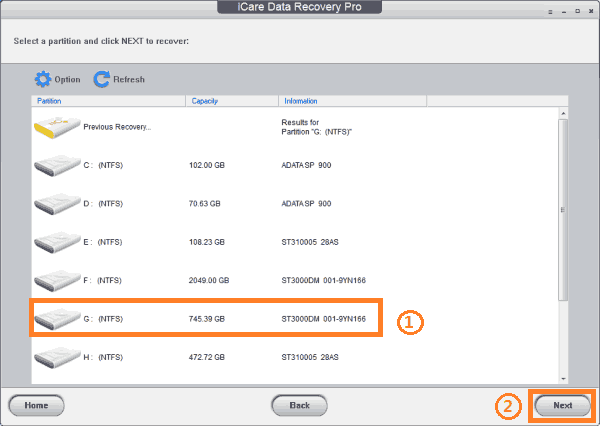 Step3. You can preview photos and office files when scanning is completed. Then, you can select the files you need and save them.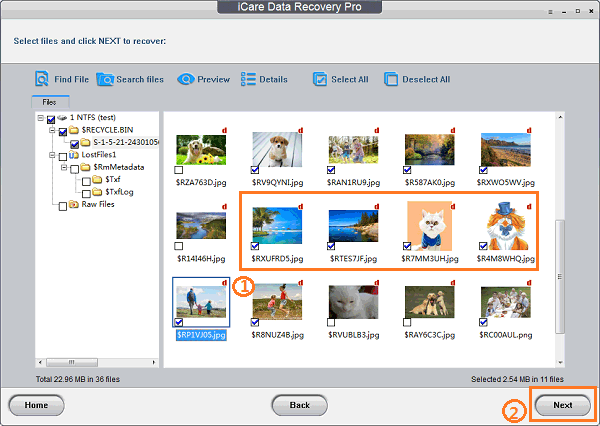 Windows Was Unable to Format CF Card That Asks to Format
A CF card is widely used in digital camera and some other device. You can find different brands of CF card such as SanDisk, Kingston, Toshiba, etc.
==>> When a CF card shows it needs to be formatted but Windows PC cannot complete the format, please visit this page - Windows was not able to format memory card>>
Why Can You Recover Data from Formatted Compact Flash Card?
When you format your CF memory card, it will create a new address table and mark the CF card space as empty for new data storage. Although CF memory card shows as an empty device, the fact is that all files are still on original place but they become invisible. As a matter of fact, formatting process does not erase files from the CF card permanently and completely. In this situation, you can unformat the CF card and recover the files lost due to formatting.
Pay attention:
CF card will be marked as empty device for new data storage after formatting. If you add any new data to a formatted CF card, the new added data may write to the space which was used to save the lost files. If so, the original data will be overwritten and cannot be recovered. Therefore, you had better not write even a single file to the formatted compact flash card if you don't want to lose the chance for CF card recovery due to data overwriting.
CF Card Not Formatted Error Involved in Format Problem
Data will be lost from a CF card due to formatting. There are some situations that involved in format problem and cause CF card data loss. One of the most common situations is that CF card asks to be formatted and turns to RAW file system. It says that CF card needs to be formatted before you can use it. It seems like that data will always get lost whether you reformat the card or not. If you format the CF card which has not formatted error, data will be erased after formatting. If you do not format the unformatted CF card, you cannot access even a single file stored inside the card.
Other Symptoms That Requires Formatting CF Card
Formatting can erase a CF card and create a new address table, so some people would like to format the card when running into following problems:
1. CF card is infected with virus
2. CF card contains bad sectors
3. Invalid or corrupted file system on compact flash (CF) card
4. CF card is not initialized
5. Cannot access compact flash memory card
6. CF card is not recognized or detected
If you format your cf card due to similar reasons above, you can run the compact flash card recovery software for formatted CF card recovery as long as you have not added new data to it.
Data Loss from Other Media due to Format or Unformatted Error
CF card is not the only storage media. Other storage media like SD card, XD card, mini SD card, micro SD card, USB flash drive, external hard disk drive and hard drive may also involve in the similar problem about data loss after formatting or not formatted error. Therefore, you can see different FAQs about format recovery and unformatted recovery, such as:
>> How can I unformat memory card and get back lost files?
>> Is it possible to recover data from formatted external hard drive?
>> How to recover data from hard disk when Windows says not formatted error?
>> Please show me the guide to restore files off RAW USB flash drive
>> Pen drive is not formatted error, how to get back data?

Recover data now!
---
Resource
iCare Data Recovery Pro : powerful all in one rescue software for Windows All OS
Related Articles
Other Articles
Related External Resource