Recover Deleted Files from External Hard Drive - Undelete USB Disk Files
Users That Delete Files from External Hard Disk
"I deleted some videos from my external hard disk WD 500GB. The deleted files are not moved to Recycle Bin. Is it possible for me to recover deleted files from external hard drive with cmd? What should I do in order to recover deleted videos on a WD 500GB external hard disk drive?"
"I deleted a folder on my external hard disk. However, after deleting, I found that there is important data in this folder. So I want to get back the folder from the external hard disk? However, I don't know how to restore the deleted data from an external hard disk. Can you tell me some useful method that can undelete folder from external hard disk?"
It is quite common to use an external hard drive to save or backup huge amount of data, because it is convenient to take an external hard drive to anywhere you like and connect it to other computer so as to transfer data. However, you may run into data loss problem on an external hard drive during the use. You may mistakenly delete an important folder on your external hard drive while you just want to delete a file. Even worse, you cannot find the mistakenly deleted folder from recycle bin of your computer.
As an external hard drive user, you may be familiar with what mentioned above. In this article, we will share solution for deleted files recovery from external hdd.
Undelete Files from External Hard Drive
Files deleted from an external hard drive cannot be restored from computer's recycle bin, but you can restore them with third-party undelete software. External hard drive recovery software, professional data recovery software for Windows users, is able to recover any type of file after deleting from your external hard drive. What is more, external hard drive recovery software also supports to recover data when got lost due to other reasons like formatting, disk not formatted error, RAW file system, bad sectors, and more. As advanced and powerful data recovery software, external hard drive recovery software allows you to recover data from all brands of external hard drive within several steps.
Steps to Recover Deleted Files from External Hard Drive

Step1. Connect the external hard drive to your computer, and then free download external hard drive recovery software. Install and run external hard drive recovery software to begin data recovery.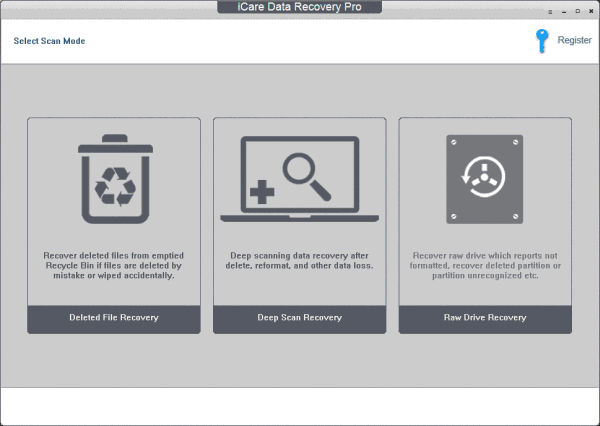 Step2. Choose the external hard drive where data got deleted and the software will scan it for lost files. You only need to wait when the software is scanning.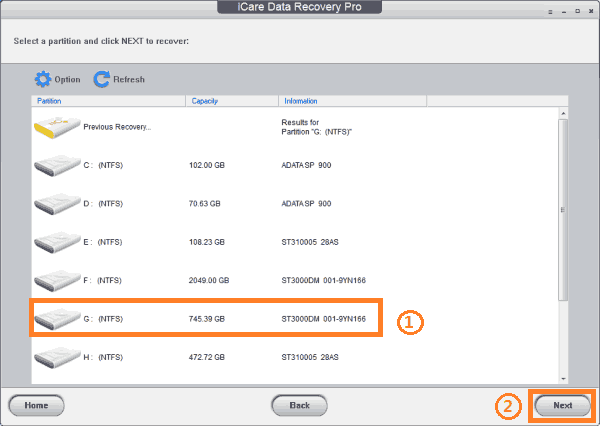 Step3.  After scanning, you are able to preview the files. Then, you can select the files you want to recover and save them to a different storage media.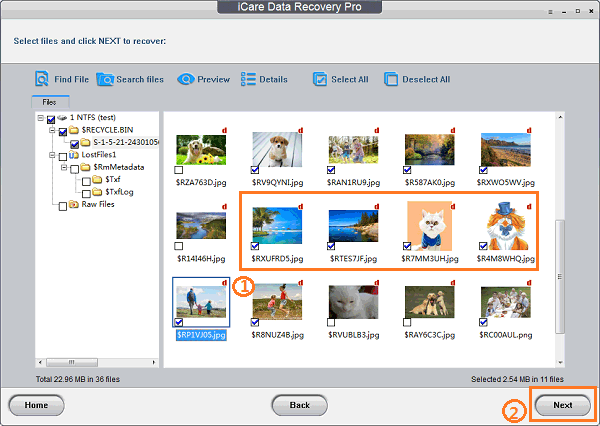 Why Do You Delete Files from External Hard Drive?
A person might delete files from external hard drive due to different reasons. For instance,
1. Delete files by mistake
"There are many pictures, videos, music, and some other files on my 160GB external WD hard disk drive. I save those files in different folders. In order to free some space on the external drive, I moved the folder which contains videos to my computer's hard disk partition. Then, I deleted the folder from my external hard disk. It sounds everything is fine, but I made a mistake when deleting the folder. I mistakenly click the folder which contains pictures and delete it. There is no backup, how can I retrieve the deleted pictures?"
2. Want to undelete "unimportant" files
"There are lots of files on my external hard drive, so I decide to delete some unimportant data. Several days later, my girlfriend and I were viewing pictures on the external hard drive, and she told me that some files are lost from the external hard drive and the lost files quite important to her. Then, I realized it was me that delete those files because I didn't know they are important. Now, I am looking for a way to undelete those files."
Data loss occurs on different storage media in addition to external hard disk. Many reasons can lead data to be lost from your storage media. For example:
Hard disk turns to RAW format
Mistakenly format USB flash drive
Pen stick is not accessible
More other situations
iCare Data Recovery helps recover shift deleted files from external hard drive, pen drive and more other storage media.

Recover data now!
---
Resource
iCare Data Recovery Pro : powerful all in one rescue software for Windows All OS
Related Articles
Other Articles
Related External Resource