Data Recovery on XD Card When It Is Inaccessible
"I have some precious pictures on my XD picture card, but it becomes inaccessible with unknown reason. Whether I insert the card in my digital camera or connect it to my computer, it says the card is not formatted. Both digital camera and computer ask me to format the memory card before I can use it, but formatting will erase everything on the card. Can anybody tell me how to access an unformatted XD card and extract files off the card?"
"FujiFilm digital camera says that XD card is not accessible when I want to view pictures on the card. Windows system reports the similar message when I connect the card to my computer. Now, what I want to do is to extract files off the inaccessible XD card. Can you tell me how to extract files from the XD card when it is not accessible? By the way, my XD card is a 1GB FujiFilm card."
Data Recovery from Inaccessible XD Card
When an XD card is not accessible, you cannot read any data from the card. In this situation, you should avoid perform improper operation on the card and then you can use the read-only iCare data recovery software to extract files off the inaccessible XD picture card. Generally speaking, the data recovery software enables you to recover all types of files from any brand of XD card without hurting the card. In order to recover lost files successfully, the most important point is that you cannot overwrite the lost data before recovering it. In addition, you should put the XD care in safe place to protect it from being physically damaged. Then, you can use the software to restore lost files by following the steps below.
Steps to Recover Data from Not Accessible XD Picture Card

Step1. Connect the XD picture card to a computer. Download and install the data recovery software. Then, you can run the software and choose a recovery module after entering the main interface of the software.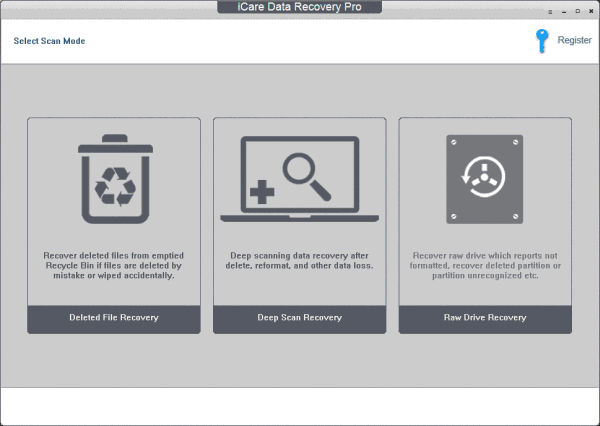 Step2.  You need to choose the XD card as aim disk so that the software can scan. When the software is scanning, you just need to wait.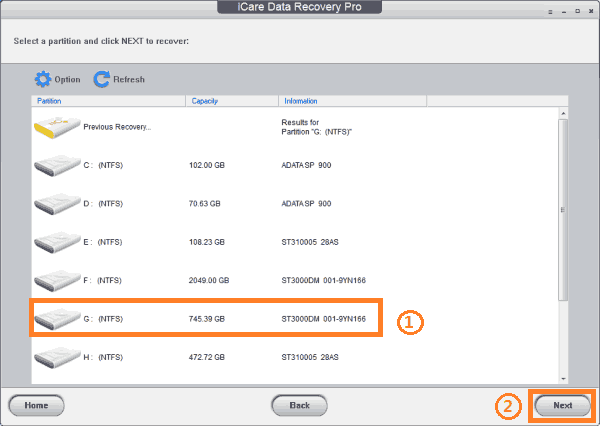 Step3. After scanning, you can preview pictures and office files, etc. Then, you can select the files you need and save them to another storage media.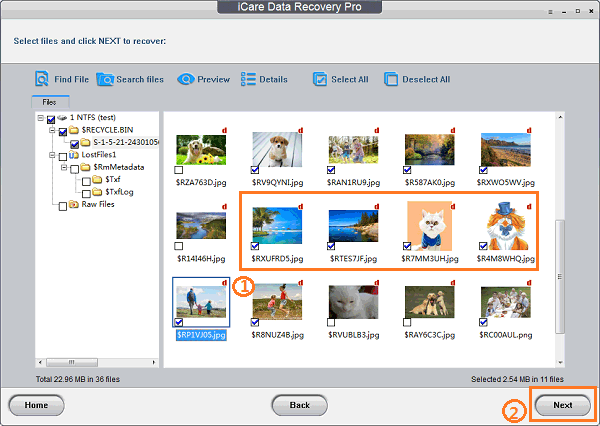 XD Card Requires Formatting and Not Accessible
Perhaps, you have ever received not formatted error on your XD picture card when you want to open the card on your digital camera or computer. When an XD card reports not formatted error message, it will become inaccessible unless you can format the card. When XD card is not accessible due to not formatted error, you can use the read-only data recovery software to copy all kinds of files off the unformatted card. This data recovery software allows you to recover images, videos, music, etc from inaccessible XD card made by FujiFilm or Olympus. For not formatted error on XD card, you can fix the problem by formatting the card when data has been restored successfully.
Cannot Access XD Card due to Virus Infection
Virus can spread through Internet. When you connect your XD card to a computer which is infected with virus, the XD card might be attacked by virus too. Virus has lots of influence on your XD card, one of which is that you cannot access any data from your XD card. If your XD card is not accessible due to virus infection, you can also use the data recovery software to perform data recovery. After data recovery, you can run anti-virus software to scan remove all possible virus from the card. If possible, you can also format the XD card.
Other Messages You May Receive When XD Card Is Not Accessible
In addition to not formatted error message, you might receive some other kinds of error messages when your XD card is not readable or accessible. Here are some possible error messages:
>> XD card has RAW file system
>> Cannot access XD card
>> Please insert disk into drive
>> There is no memory card inserted in digital camera
>> Invalid memory card
>> More other similar messages
When you receive such kinds of error message when you attempt to access files on your XD picture card, you should avoid performing any operation on the card. And then, you can run the data recovery software to extract all needed files from the card first of all.
Information about XD Card
If you are Olympus or FujiFilm digital camera user, you may be quite familiar with XD picture card. XD picture card is also called XD card. XD card format, which is different from other types of memory card format like SD, CF, etc, is only compatible with digital cameras made by Olympus and FujiFilm. SO XD card is often used in Olympus digital camera and FujiFilm XD card.

Recover data now!
---
Resource
iCare Data Recovery Pro : powerful all in one rescue software for Windows All OS
Related Articles
Other Articles
Related External Resource