Data Recovery from a Formatted CF Card Canon EOS 7D
Last updated on 10/04/2018
"I accidentally formatted my compact flash memory card in my digital camera (Canon EOS 7D). It is a 16GB SanDisk Ultra CF memory card which contains many pictures and vides. I need to get those lost files. Can somebody tell me how to unformat the CF card in Canon EOS 7D with all lost data back?"
"I formatted my CF card for my Canon EOS 7D digital camera on my computer. I performed a quick format on the card by accident, but I have never backup data stored on the card. Therefore, I cannot find the lost data anymore after formatting the card. Please tell me how to restore lost files from formatted compact flash card for Canon digital camera."
If memory card gets formatted, it can be restored or not?
Solution - Data Recovery from CF Card for Canon after Format
Canon EOS 7D is a type of digital camera of Canon. You can insert a memory card such as CF card in the camera for data storage when you use the camera to take pictures. Canon EOS 7D allows its users to format memory card directly on the camera. Or you can format the Canon digital camera memory card when connecting it to your computer. Wherever you format your CF card for Canon digital camera, data will be deleted immediately when you press the Format button. If you want to restore any lost file due to formatting, you can use the read-only data recovery software - iCare Data Recovery Pro. This data recovery software is available for data recovery from CF card and other types of memory card like SD card recovery when it is formatted in digital camera or computer. With help of this software, all types of files can be restored no matter you perform quick format or full format.
Steps to Recover Data after Format Canon EOS 7D CF Card
CF card recovery tool free download for format recovery whether you format the compact flash card in Canon EOS 7D or after connecting it to your computer.

Step1. Take out the card from the camera and insert it to a card reader. Then, insert the card reader to your computer. Download and install the data recovery software on your computer. Run the software and choose a recovery module.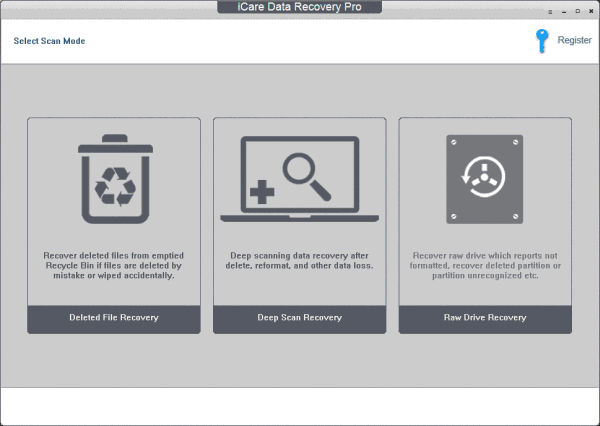 Step2. Choose the CF card so that the software will perform a scan for lost files. You just need to wait before the scanning is over.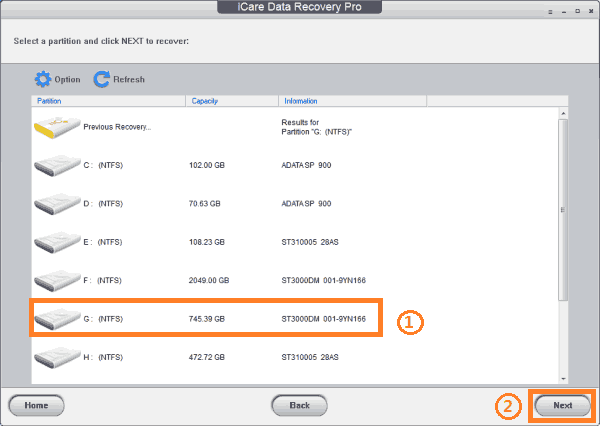 Step3. When the scanning is completed, you can preview the found photos and office files. Then, you can select the files you need and save them.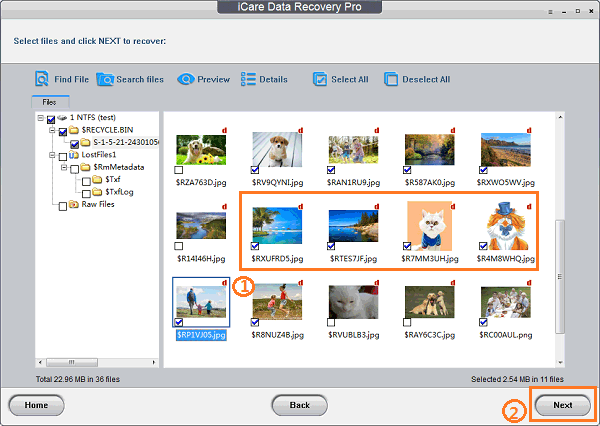 Tips for Formatted Compact Flash Card Recovery
Although the read-only data recovery software is available for CF card deleted file recovery after formatting, you should remember never write any new data to the formatted card. Are you wondering why cannot you write new data to your CF card after formatting? Well, if you write new data to the formatted card, it will occupy some space. If the space which contains the lost data has been overwritten by the new files, the original data will become unrecoverable. Although there is a chance that the new added data will not occupy the space where stored the lost data, you had better not take any risk. Once the original data is overwritten, the data recovery software cannot restore it.
Do Not Format CF Card When It Is Attacked by Virus
In most case, people may format a CF card due to mistake. However, sometimes, some people may format their compact flash card on purpose due to some reasons. One possible reason is that the compact flash card is infected with virus. Many people believe that it is possible to erase virus completely by formatting the card. In fact, in many situations, formatting cannot help erase virus completely. If your CF card is attacked by virus, you had better move all data to another storage media if you can still access the card and the data is not corrupted. And then, you had better run anti-virus software to check and delete virus from the card.
Other Situations for CF Card Data Loss
Here are some other situations for CF card data loss, in which you can also use the data recovery software to get back lost files:
1. Accidentally delete files from the compact flash card
2. How to recover pictures from memory card when CF card needs format
3. CF card is not accessible or readable due to RAW file system
4. Digital camera says no memory card is inserted
5. CF card requires formatting, but Windows pops up message cannot complete the format
6. More other situations that CF card data got lost
About Canon EOS 7D
Canon EOS 7D is digital single-lens reflex camera which has high performance. This series of digital camera enables you to perform 8fps continuous shooting. Here are the main features of Canon EOS 7D:
>> 18 million pixel with ISO100—6400 low noise
>> It has two DIGIC4 processors
>> 8fps continuous shooting
>> More other features
This series of digital cameras have been widely used by many people around the world.

Recover data now!
---
Resource
iCare Data Recovery Pro : Format recovery software for CF card of canon eos 7d.
Related Articles
Other Articles
Related External Resource