Corrupted Transcend SD Card Photo Video Recovery
"Just now, I connected my Transcend 16GB SD card to my laptop and moved some files from my laptop to the SD card. After moving the data, I tried to safely remove the SD card but I got a message saying that the SD card cannot be removed. I tried several times but got the same message. So I unplug the SD card without ejecting it safely. When I reconnected the card to my laptop, it says that the card is corrupted and I cannot access any file on the card. So my question is how to recover deleted files from SD card free when it stops working."
"I cannot access my Transcend SD card on my cell phone and PC. I think the sd cared is corrupted, but the files stored on the card are very important to me. How to format a corrupted SD card without data loss?"
Corrupted Transcend SD Card Data Recovery
SD card recovery software by iCare Data Recovery is specialized program which can recover all types of files from SD card even it is corrupted and inaccessible. The software can deep scan the Transcend SD card so as to search for every file stored on the card. You can preview the found files before you decide if you want to recover them. With this software, you can recover all types of lost files in batch such as videos, music, pictures, emails, documents, and more. Here is the step-by-step guide for corrupted Transcend SD card data recovery:
Steps to Recover Data from Damaged SD Memory Card

Step1. Connect the Transcend SD card to your PC and download the SD card recovery software. Install and run the software, and then choose a recovery module.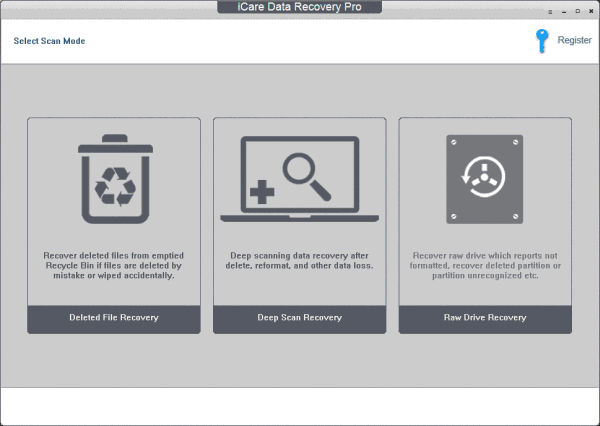 Step2. Select the Transcend SD card so that the software can scan. When the software is scanning for lost files, you only need to wait.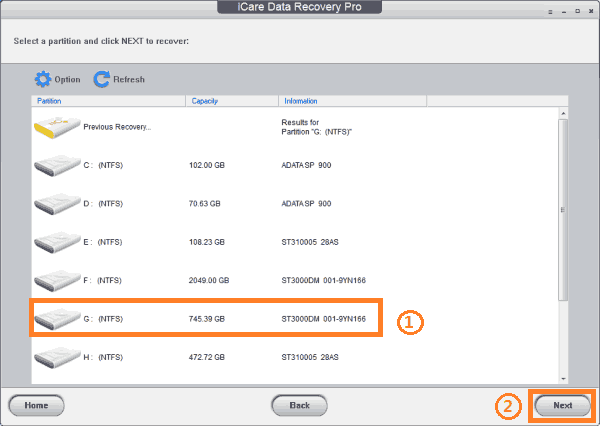 Step3. You are allowed to preview the found files after scanning. Then, you can select all files you need and recover them.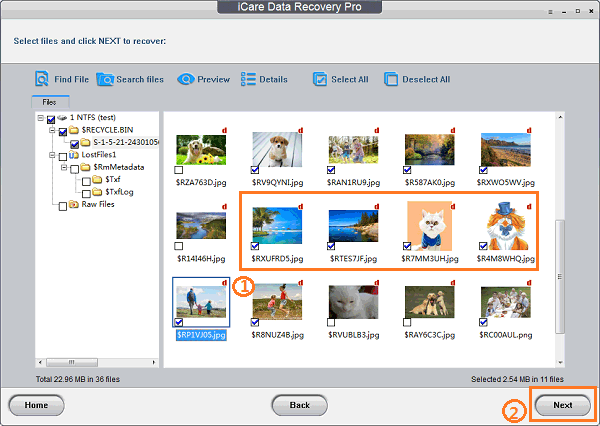 Transcend SD Card Recovery When It Is Inaccessible
When SD card becomes inaccessible or unreadable and shows some error message like my memory card is not formatting, SD card RAW file system etc, you may think that the card is corrupted. In this situation, data is recoverable from the SD card with professional SD card recovery software. The reasons why you cannot access the SD card are various, but you will not lose data stored on the card as long as the card is not physically damaged.
Causes for SD Card Corruption and Solutions
1. Sudden power off when SD card is still in use
Supposing you are transferring files from your Transcend SD card to your PC, but the PC switches off suddenly without any warning. In this situation, your SD card may get corrupted due to an unexpected power off.
2. Improper operation on the Transcend SD card
Improper operation is a common cause for SD card corruption. For example, removing SD card from digital camera or mobile phone without switching off the device can lead the card to be corrupted. In addition, an SD card can be corrupted if you often remove it from your PC during data transferring. In order to avoid such kind of problem, you should always handle your SD card properly and remove it from camera, mobile phone or PC safely.
3. Virus infection
Virus infection is another possible cause for SD card corruption. So far, there is no 100% safe way to protect your SD card from being infected with virus, but the best way to avoid such kind of problem is to avoid connecting SD card to known computer and install anti-virus software on your own computer.
4. Other reasons
In addition to what mentioned above, SD card can be corrupted due to many other reasons. No matter how careful you are, you cannot guarantee that your SD card will never be corrupted. In order to avoid unexpected data loss due to SD card corruption, a good way is to backup important data to another device.
How to Format a Corrupted SD Card?
When an SD card is corrupted and reports error message, you may format it to fix the error. Then, how to format a corrupted SD card properly and get it to work normally? Usually, you can connect the card to your computer and format it. If possible, you can also insert the SD card to the device on which the card is often used to format it. For example, if you often use the SD card in your mobile phone, you can format it by inserting the card to your phone. The benefit to format an SD card in its original device is that you can format the card into proper file system which can be compatible with the device.

Recover data now!
---
Resource
iCare Data Recovery Pro : Powerful data recovery utility for corrupted transcend sd memory card recovery
Related Articles
Hot Articles
Hot Tags
Related External Resource