Corrupted Micro SD 16GB Data Recovery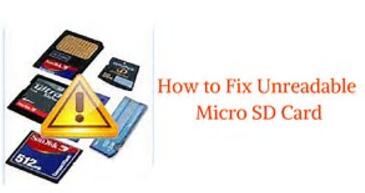 "Hello! Please tell me how to repair a corrupted micro SD 16GB card and get back all information stored inside the card? My micro SD card stopped function after I connected it to my friend's computer. Inserted it in my digital camera, it says memory card is corrupted and I cannot shoot any photos. Connecting the card to my computer, I still cannot open it. Windows pops up a message saying I:\ is not accessible, the file or directory is corrupted and unreadable (I: is the drive letter of my micro SD card when it is connected to my computer). Here is my problem. Can anybody tell me how to recover data micro SD card that is corrupted?"
"I think my 16GB micro SD card is corrupted because I cannot access any data inside whether on my cell phone or computer. But I still have lots of important files on the card. So how can I get back those files from a corrupted micro SD card?"
Quick fix -> 10 free ways to fix damaged memory card
Solution - Data Recovery from Corrupted Micro SD 16GB Card
When a 16GB micro SD card got corrupted, you may have much doubt whether you can get back files stored inside the card. The answer is yes with help of a read-only free micro sd data recovery program - iCare Data Recovery Pro.
Steps to Recover Data off Corrupted Micro SD Card

Step1. Connect the corrupted micro SD card to your computer. Download and install the data recovery program. Then, run the program and choose a recovery module.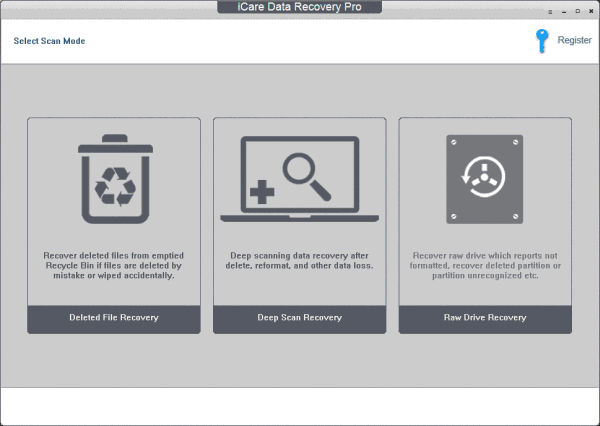 Step2. Choose the micro SD card as scanning device. Then, you just need to wait when the software is scanning.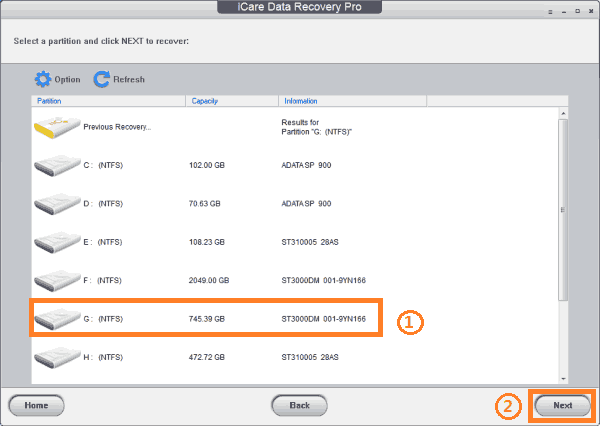 Step3. You are allowed to preview the found files such as photos and office files after scanning. Then, you can choose the files you need and save them to another place rather than the original micro SD card.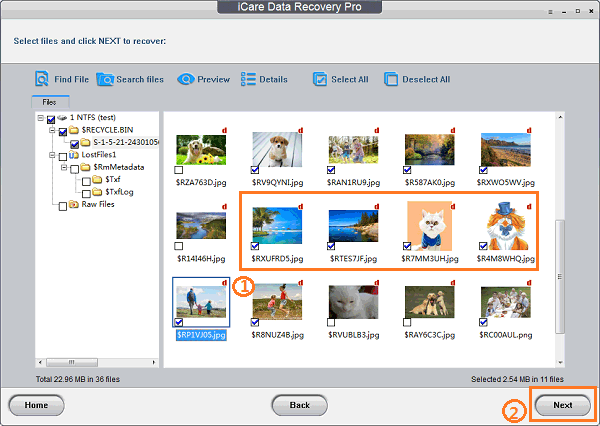 Usually, a micro SD card can get corrupted due to lots of reasons. However, as long as the card is not physically damaged and data inside the card is not overwritten, the professional data recovery program is able to help recover all files on the card.
Error Messages on a Corrupted 16GB Micro SD Card
Since the causes of micro SD card corruption vary, the error messages on the micro SD card will be different. Here are some possible error messages you may receive:
>> Memory card is not accessible. The file or directory is corrupted and unreadable
>> The file is corrupted and cannot be opened
>> Disk drive is not formatted do you want to format it now?
>> Micro SD card is write-protected
>> How to recover pictures from memory card when memory card needs format
>> More other messages when micro SD card is not accessible
Things You Should Do to Perform Corrupted Micro SD Card Recovery
A corrupted micro SD card might still be recognized by your digital camera, mobile phone or computer. The only problem is that you cannot access it. Even worse, you may find that a corrupted micro SD card might be unrecognized by your computer sometimes.
Before getting files on the corrupted micro SD card, any operation may make it more difficult for data recovery. Therefore, you should stop using the micro SD card and put it in safe place. You can repair the corrupted micro SD card once data is recovered successfully.
Also read: 7 free sd card repair tools
---
Resource
iCare Data Recovery Pro : Advanced file recovery tool for corrupted 16gb micro sd card recovery.
Related Articles
Hot Articles
Related External Resource