Change Galaxy S3 S4 TF Card from RAW to FAT32
"When I bought the TF card for my Samsung Galaxy S3, it was FAT32 file system. I have used this card in my Galaxy S3 for a few years. This morning, my Galaxy S3 said no memory card inserted. Then, I switched off the phone and reinserted the TF card. This time, the phone can detect the TF card as being mounted. But when I tried to open the card, it said memory card needs to be formatted. Without formatting the card, I connected it to my computer and wanted to copy all important files off the card. However, my computer recognized the TF card as a RAW disk and disabled me to access the card. How to format TF card to change file system of memory card from RAW to FAT32?"
Solution - RAW TF Card Recovery by Software
You can use read-only data recovery software - iCare Data Recovery Pro to restore data off a RAW TF card when it is inaccessible or unreadable in your Samsung Galaxy S3 S4 etc. It is understandable that you want to fix the RAW drive error on the TF card in order to get back lost files. However, finally you will find you can find nothing after formatting the RAW TF card to FAT32. Therefore, it is strongly recommended to stop using the card at once when it changes to RAW. The first thing you need to do is to connect the card to your computer and run the data recovery software to perform file recovery. This software allows you to restore all kinds of files from a RAW TF micro SD card.
Steps to Recover Data off RAW TF Card
Free download Samsung Galaxy recovery software for data recovery when TF card turns to RAW on your Samsung phone.

Step1. Insert the TF card to a card reader and plug it to your computer. Download and install the data recovery software on your computer. Launch the software and choose a recovery module.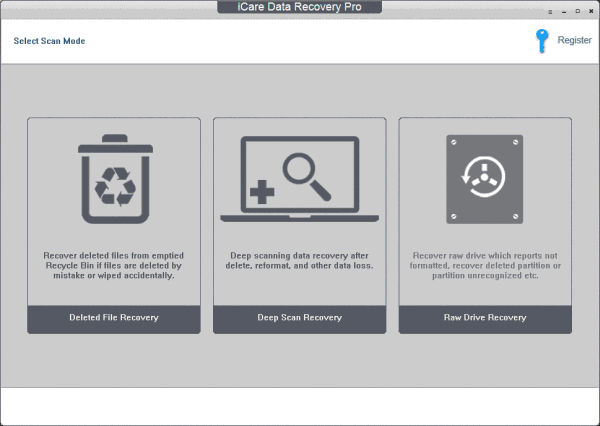 Step2. Choose the RAW TF card as scanning device so that the software can scan. You only need to wait during the scanning.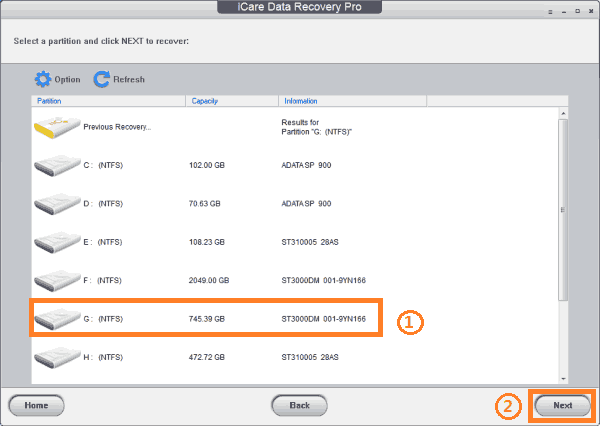 Step3. You can preview the found files like pictures and office files after scanning. Then, you can select the files you need and recover them.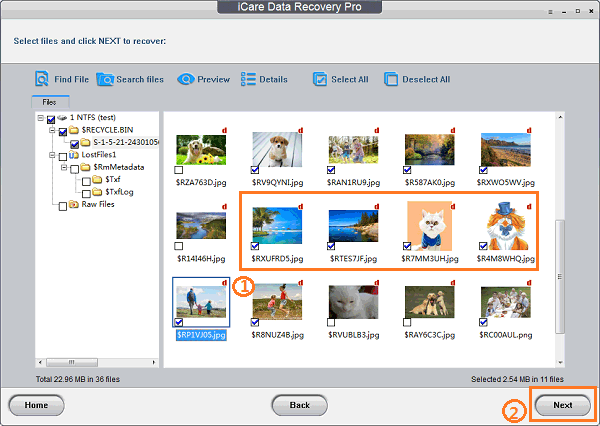 CHKDSK for Galaxy TF Card RAW to FAT32
TF card is also called micro SD card. It is compatible with not only Galaxy mobile phone, but also compatible with other smartphone. When a TF card turns to RAW, you can connect it to your computer and run Windows built-in CHKDSK tool for error fixing.
==>> If you encounter any problem, please refer to this page - CHKDSK is not available for RAW drives fix>>
Format TF Card from RAW to FAT32 for Samsung Galaxy
If the TF card is not physically damaged, it is still available for data storage as long you can convert its file system to FAT32 from RAW. You can format the TF card in your Samsung Galaxy S3 mobile phone, or you can format the card by connecting it to your computer. You can quick format or complete format the card. Usually, it only takes a little time to complete the format. If it takes much time to format your TF card, probably your card contains bad sectors. If so, you can run Windows build-in Error-checking tool to repair bad sectors on the card. Besides, if your TF card contains bad sectors, you can choose to complete format the card because it can check and mark bad sectors on your card so that data will not be stored to the space which contains bad sectors in the future.
Tip: A TF card usually should be formatted to FAT32 file system in order to use in android phone, so do not format raw to ntfs.
User TF Card Properly to Avoid RAW Drive Error in Phone
Many reasons can lead your TF card to turns to RAW file system. You should use your TF card properly in order to avoid tf card RAW drive error.
1. Safely remove TF card from your computer after data transferring or writing
2. Take out your TF card from mobile phone with the device switching off
3. Protect your TF card from being attacked by virus or Trojan
4. Do not remove your TF card when you are transferring data or writing files to the card
Other Situations That TF Card Is Inaccessible
As you know, RAW drive error on TF card can disable you to access the card. This is the reason why you need to rely on data recovery software to copy data off the RAW inaccessible card. Here are some other situations that can prevent you from accessing your TF card:
1. TF card not formatted error
In fact, when TF card turns to RAW file system, you may receive the message that card is not formatted do you want to format it now. In this situation, you cannot access the card unless you can format it successfully.
2. TF card is not accessible
Some TF card users may run into the situation that system reports message like card is not accessible. Such kind of error can be caused by many reasons such as virus infection, bad sectors, etc.
3. Mobile phone cannot recognize TF card
Although TF card is inserted in your mobile phone, it still says no memory card inserted.
4. TF card is physically damaged
If the TF card cannot be accessed due to physical damage, the data inside the card will be unrecoverable.
5. More other unknown situations
Your TF card might become inaccessible or unreadable in some other unknown situations.

Recover data now!
---
Resource
iCare Data Recovery Pro : Data recovery software for raw tf card restore without converting raw to fat32.
Related Articles
Other Articles
Related External Resource