CF Card Data Recovery after Full Format
Last updated on 10/04/2018
"Hello! I need some help to recover data from a formatted compact flash CF card. It is a 4GB SanDisk Ultra CF card for my digital camera, but I formatted it on my computer just now. I performed a full format on the CF card. I know that data is recoverable from a formatted memory card by using data recovery software, but the problem is that most of them say it is impossible to restore data after full format a CF card. Is it true? Is there any other way to recover files off a CF card after full format?"
"My CF card is nearly full, so I want to move some data from the CF card to my computer's hard disk. However, I mistakenly format the CF card before transferring any data. When formatting the CF card, I didn't click Quick Format. In another word, I performed a complete format on the CF card and now the card is empty. I really want to get back the lost files. Can you show me a step-by-step guide to recover files after formatting?"
For all situations above, you can perform CF memory card format recovery relying on a format recovery tool.
Data Recovery from Full Formatted CF Card
You may full format your CF card by mistake and lose important data stored inside the card. Even if you full format your CF card on purpose, sometimes you may want to recover lost files when the formatting is completed. As a matter of fact, it doesn't matter you format your CF card due to mistake or intentionally, the only important thing is that you should make sure the original data will not be overwritten. Therefore, it is highly recommended you to stop using the CF card after formatting. Then, you can rely on read-only CF recovery freeware - iCare Data Recovery can help you restore lost files. The data recovery software can work on Windows PC like Windows XP, Windows 7/8 to help recover data from any brand of CF memory card. It supports to recover videos, music, pictures and other types of files from formatted compact flash card.
Steps to Recover Data from Full Formatted CF Card
Free download the CF card data recovery tool and follow this guide for formatted CF card files recovery:

Step1. Plug the CF card to your computer through a card reader. Download and install the data recovery software. Run the software and select a recovery module.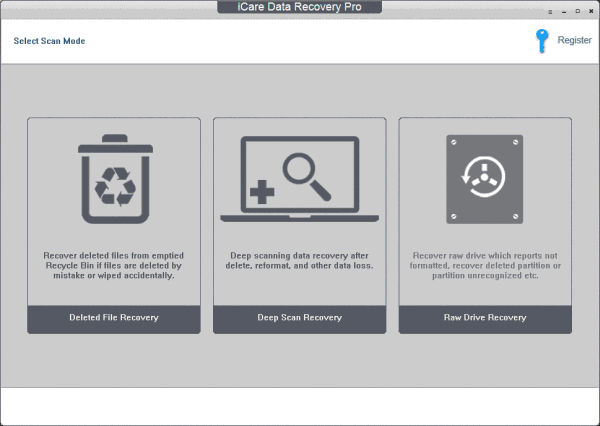 Step2.  Choose the CF card and let the software scan it for lost files. You only need to wait during scanning.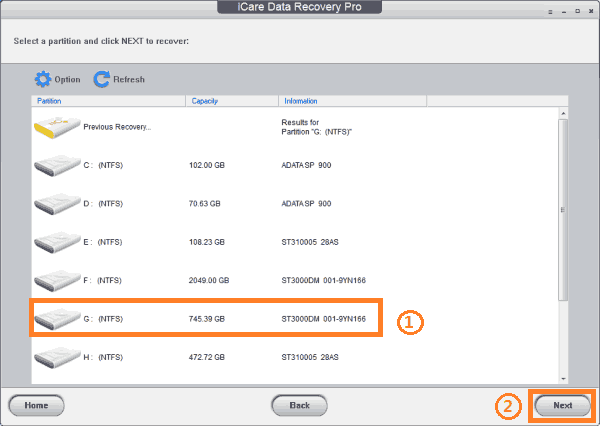 Step3. You can preview the found pictures after scanning. Then, you can select all needed files and save them to a different storage media.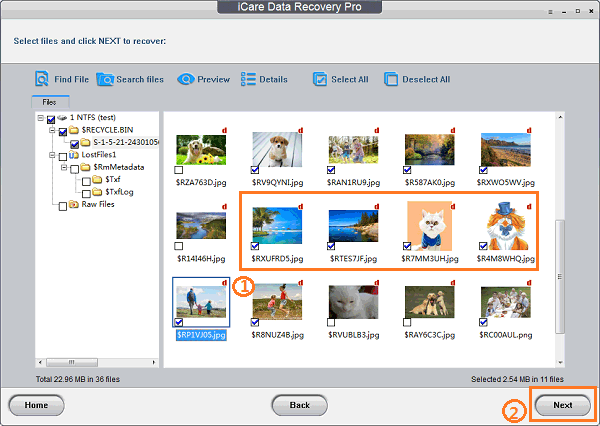 This software is also available for other types of memory card such as SD card recovery, XD card recovery, micro SD card recovery, etc.
Pay Attention
1. CF card data is recoverable after full format or quick format
2. You should not add new data to the formatted compact flash card because it may overwrite the original data
3. You had better remove your CF card from your digital camera and stop using it because any operation to the card may put original data in danger.
4. Protect your CF card from being physically damaged because data is unrecoverable from a physically damaged memory card
5. You can preview photos and office files after scanning
6. You cannot save the recovered data to the original CF card because it may overwrite the lost data.
Why Do You Full Format CF Card
As you know, format can be full format and quick format. Do you know the difference between full format and quick format? Is there any different influence when you full format your CF card or quick format the card? Why do you full format your CF card?
1. Full format due to mistake
It sounds ridiculous, but it is true that many people mistakenly format their CF card in some situations.
2. Full format CF card when it is attacked by virus
A CF card can be infected with virus due to many reasons. When your CF card is infected with virus, what will you do? Many people would like to full format the card because they believe that it can delete all viruses completely.
3. Fix bad sector by full formatting CF card
A CF card might contain bad sectors after long time usage, some people will full format the card to check and repair bad sectors on the card.
4. Full format CF card when it turns to RAW
Memory card CF card turns to RAW file system, so you may full format it to change file system of memory card from RAW to FAT32.
5. Full format compact flash memory card due to other reasons
Some people might perform a full format on compact flash memory card due to some other reasons. For example, CF card stops working on digital camera, or CF card is corrupted and becomes unreadable and more.
Tips to Avoid Data Loss from Compact Flash Card
In order to avoid data loss from compact flash card due to mistaken formatting, the best way is to backup important data. You had better not save all important data to your CF card. You can save the important files to more than one storage media, so you will no longer worry about data loss due to any reason. Besides, you should think it carefully before formatting your CF card.

Recover data now!
---
Resource
iCare Data Recovery Pro : Recover files from cf card after perform complete format on it.
Related Articles
Other Articles
Related External Resource