Cannot Read My 2GB Transcend Micro SD Card
Last updated on 06/02/2018
"Yesterday, my sister borrowed my Transcend 2GB micro SD card, because she said that she needs to copy some files from her friend's computer. But her micro SD card was corrupted. So I borrowed my micro SD card to her. Today, she returned the card to me, but I find that there is something wrong with the card because I cannot access the card anymore. When I inserted the micro SD card to my mobile phone, I cannot find a memory card. If I connected the micro SD card to my computer, it shows as a RAW device in My Computer. I cannot read any file on the card, because it says that the card is corrupted. I do not know what happened to the card, but I really want to fix the issue and get back all files stored on the card. How can I change file system of memory card without formatting?"
Unreadable Transcend 2GB Micro SD Recovery
An unreadable corrupted micro SD card disables you to access any file stored on the card, so you can only need to rely on data recovery software to extract those inaccessible files off the micro SD card. The iCare data recovery Pro is a read-only program, so it helps search for files on the unreadable micro SD card without touching or modifying any data on original place. This data recovery software enables you to recover pictures, videos, music, office files, and more other types of files when the micro SD card is unreadable and inaccessible. The software allows you to preview some types of files such as images and office files so that you can check if they are the files lost from your micro SD card.
Steps to Recover Files from Inaccessible Transcend Micro SD Card

Here are step-by-step guide for Transcend micro SD card recovery:
Step1. Connect the micro SD card to your computer. Download and install the data recovery software on your computer. Run the software and choose a recovery module.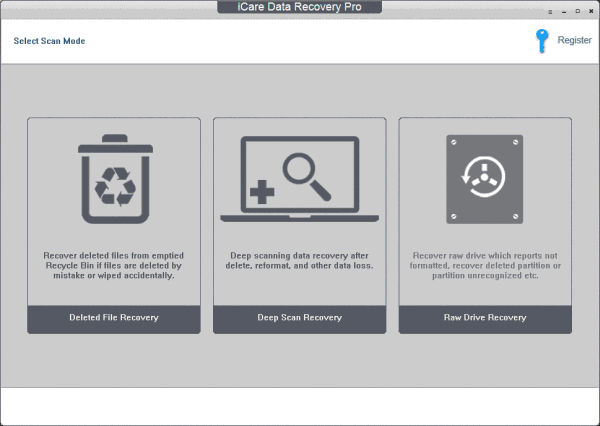 Step2. Select the micro SD card as scanning drive, so the software can perform a scan for lost files. You just need to wait patiently before scanning is completed.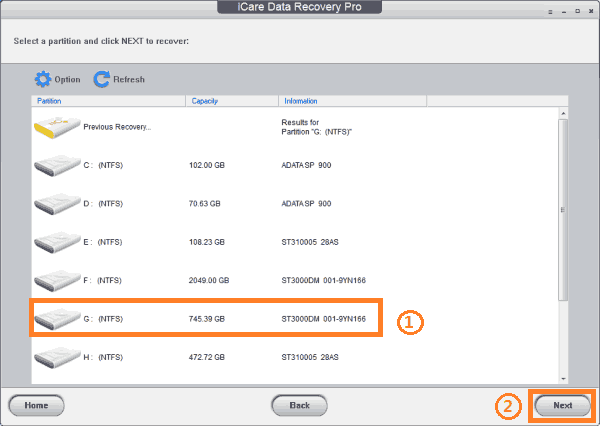 Step3. You are allowed to preview some found files. Then, you can select the files you need and recover them.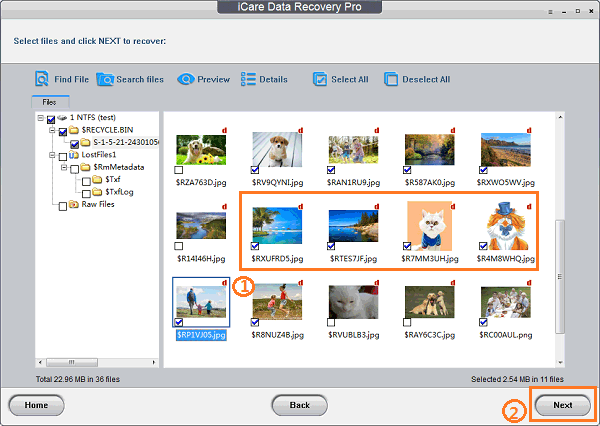 Transcend Micro SD Card RAW Drive Error and Unreadable
RAW drive error is one of situation, in which your Transcend micro SD card will become unreadable. Usually, a micro SD card is formatted into FAT file system in order to make it compatible with electronic device like digital camera or mobile phone. RAW drive, also called RAW file system, is an incorrect file system which cannot be recognized by any electronic device or computer. Therefore, when the Transcend micro SD card turns to RAW file system, you cannot access the card or read any file from the card. Instead, when you click the RAW micro SD card, you will often receive message like memory card is not formatted do you want to format it now. In this situation, only the data recovery software can help you get back the files on the RAW micro SD card. If you want to fix the Transcend micro SD card when it has RAW file system, you just need to format the card and change its file system to FAT once data has been retrieved.
==>> In order to read or open a RAW Transcend micro SD card, please refer to this page - Convert memory card RAW to FAT32>>
Cannot Read Transcend Micro SD Card due to Virus Infection
Virus infection is a common reason that leads a micro SD card to be unreadable. Usually, you can run anti-virus software and format the card to erase virus. Sometimes, you may meet the problem that your micro SD card cannot be formatted. Usually, if your micro SD card can be formatted successfully, the problem can be resolved and the card will become readable after formatting. If the card cannot be formatted successfully, it will be more difficult to solve the problem. In this situation, you can rely on third-party format tool to perform format, but it might cause some damage to your card. If the micro SD card contains important data, you had better perform data recovery at first before fixing the unreadable problem.
Bad Sectors That Cause Micro SD Card Unreadable
Bad sector is another possible reason that causes your micro SD card to be unreadable. When a card has been used for a long time, it may contain some bad sectors. In this situation, you may also be unable to read any data on the micro SD card. If so, the first thing you should do is still run the data recovery software to restore the files you need. The data recovery software can scan every sector of the micro SD card in order to search for files stored inside. If you want to repair bad sectors on the micro SD card, you can do it after data recovery. In order to repair bad sectors on a micro SD card, you can connect it to your computer and run Windows built-in Error-checking tool.

Recover data now!
---
Resource
iCare Data Recovery Pro : powerful all in one rescue software for Windows All OS
Related Articles
Hot Articles
Hot Tags
Related External Resource