Micro SD Card in Blackberry Phone Requires Formatting
"My Blackberry powered off when I was taking pictures. Then, I changed a battery and turned on the phone and wanted to continue to take pictures. Here comes the problem. When I turned on the phone, it says that I need to format the memory card before I can use it. I don't know why it asks me to format the micro SD card, but what I know is that I cannot format it. So I switch off the phone and remove the micro SD card. When I reinserted the card back to the phone, it reports the same error message. I don't know if there is something wrong with my Blackberry phone, but I really want to get back files stored on the micro SD card? How to restore memory card after format? Can you tell me how to recover files from an corrupted micro SD card when memory card has RAW format on Blackberry phone?"
Video - SD Card Not Formatting Fix
Also read: how to fix phone sd card needs formatting
Format Micro SD Card for Error Fixing
Now, you know that the first thing you need to do is to perform data recovery when your micro SD card shows not formatted error. Then, the second thing you can do is to format the micro SD card to fix the not formatted error. Since the micro SD card has converted to RAW file system when requires formatting, you can convert the micro SD card to FAT32 file system during formatting.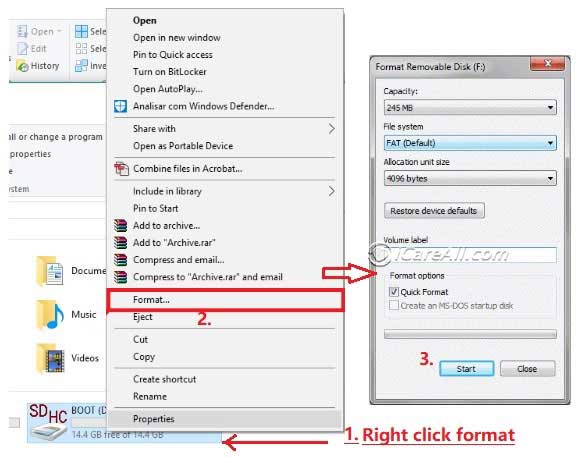 ==>> If you need help for convert RAW to NTFS, please go to this page - Convert RAW file system to NTFS>>
Solution - Download Program for Unformatted Micro SD Card Recovery
For an unformatted micro SD card, the only way to get back files stored on it is to rely on professional data recovery program iCare Pro Free, which provides easy method to scan and extract files from the unformatted micro SD card, so you don't need to worry that you cannot access the card.
Recover Files from Blackberry Micro SD Card That Needs Formatting
If you receive the unformatted micro SD card on your Blackberry phone, you need to remove the micro SD card and connect it to your computer to perform data recovery. You can also connect the Blackberry phone with micro SD card inserted via a USB cable.
Step1. Connect the micro SD card to computer. Download and install the data recovery program to your computer. Run the program and select a recovery module.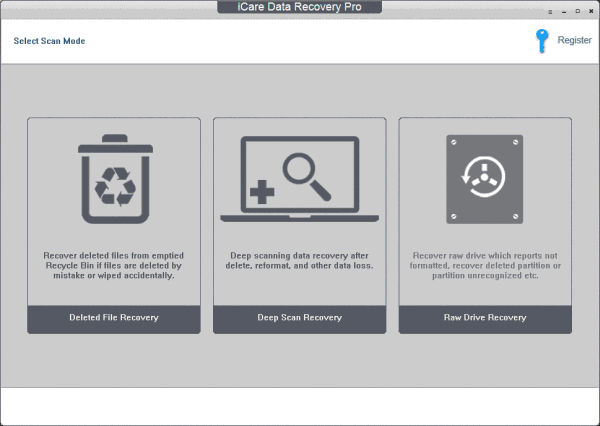 Step2. Select the not formatted micro SD card as scanning device and then you only need to wait during the scanning.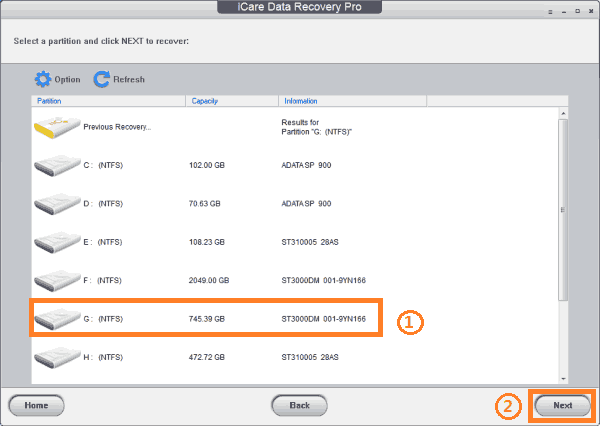 Step3. When the scanning is finished, you can preview the found files. Then, you can select the files you need and recover them.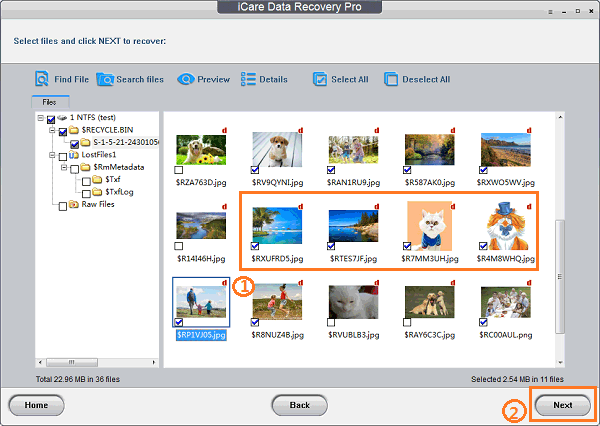 Take Care
It is a common problem that micro SD card is saying not formatted error on Blackberry phone or other device, but many people still make mistake when encountering the problem. Here are something you can pay attention to:
Do not format the micro SD card before you can get back lost files
Formatting doesn't erase the micro SD card completely, but it will make it difficult for data recovery
If you have mistakenly formatted the micro SD card when it shows not formatted error, you should remember not to write any new data to the formatted card.
Micro SD card error can be caused by many factors. Sometimes, you may find that it takes a long time to scan the unformatted micro SD card for lost data. In this situation, you can stop during scanning to see what have been found.
You can preview found files after scanning and you can recover all types of files in batch, but you cannot save the recovered files to the original micro SD card.
Resource
iCare Data Recovery Pro : powerful all in one rescue software for Windows All OS
Last updated on July 28, 2022
Related Articles
Other Articles
Related External Resource