Data Recovery on 8GB SD Card When Reports Unformatted RAW Error
Last updated on 06/02/2018
"My 8GB SD card stops working on my PC with Windows 7 operating system. It still worked fine just now, but my PC shuts down unexpectedly when I was transferring some data to the SD card. After rebooting the PC, Windows system pops up an error message on SD card that disk drive needs to be formatted before I can use it. I cannot format the SD card because it contains lots of important data. How to repair memory card not formatted and retrieve files on the SD card without formatting?"
Unformatted SD Card Data Recovery
When encountering the similar problem above, you don't need to worry because you can recover files from the unformatted SD card with data recovery software. You don't need to access the corrupted SD card, and the data recovery software can help search for all files on the unformatted SD card and then allows you to save them to another storage media. The free data recovery software enables you to recover files from all kinds of SD card as long as it is not physically damaged. Generally speaking, iCare Data Recovery Pro helps 8GB SD card recovery within about 3 steps:

Step1. Connect the SD card to your computer through a card reader or USB cable. Download and install data recovery software on your computer. Then, run the software and choose a recovery module.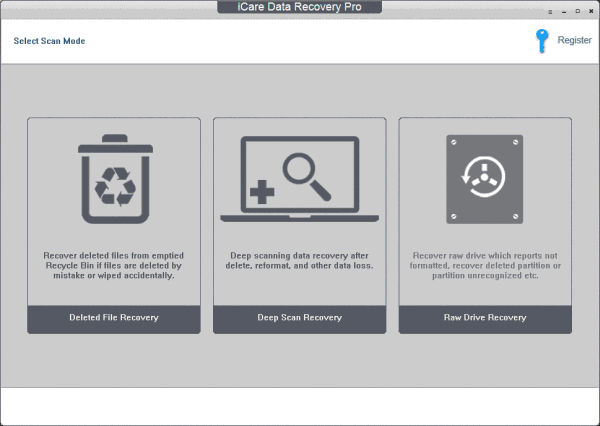 Step2. Choose the SD card and let the software scan for lost files. You only need to wait when the software is scanning.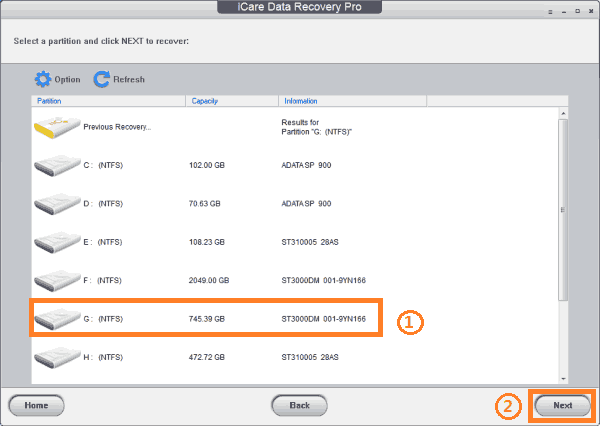 Step3. Preview the found files after scanning. Then, select the files you need and save them to another storage device.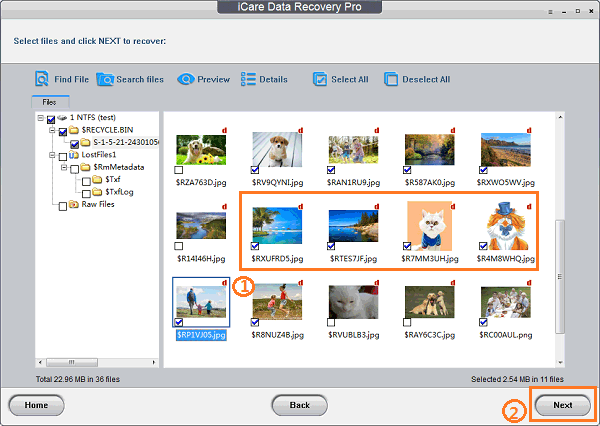 How to Fix Unformatted Error on SD Card
SD card unformatted error can be repaired. Usually, you only need to format the SD card and the error can be fixed when formatting is completed. However, you may get message like "Windows was unable to complete the format" when trying to format the SD card to convert RAW to FAT32. In this situation, you can try to format the card under "Disk Management". If the card still cannot be formatted, probably your SD card is corrupted due to virus infection, bad sectors or other reasons. Although many people like to perform format when SD card is attacked by virus, formatting cannot remove virus completely. Therefore, you need to run anti-virus software to remove possible virus and repair bad sector on the SD card. You can also use the same method to fix pen drive unformatted error.
Tips When SD card Shows RAW Unformatted Error
If you want to recover all the lost data from your raw SD card when it shows unformatted error, you should pay attention to following tips:
You had better not format the SD card for RAW drive fix before data recovery
Put your SD card in safe place to avoid any unexpected corruption or damage to the SD card
Do not write new data to the SD card if you have unfortunately formatted the card before data recovery
You cannot save the recovered files to the unformatted SD card
Tips to Avoid Unformatted Error on SD Card
Many reasons can lead to SD card unformatted error, so you should be careful when using your SD card to avoid unformatted error on the card.
1. You should always remove your SD card safely from your PC.
2. You had better never unplug your SD card from your PC when during data transferring.
3. Recharge the batteries before it is too low
4. If you want to remove the SD card to your digital camera or mobile phone, you should turn of the device first of all. Please do not remove the SD card without switching off the device.

Recover data now!
---
Resource
iCare Data Recovery Pro : 8GB RAW SD memory card data recovery when reports unformatted alert
Related Articles
Other Articles
Related External Resource